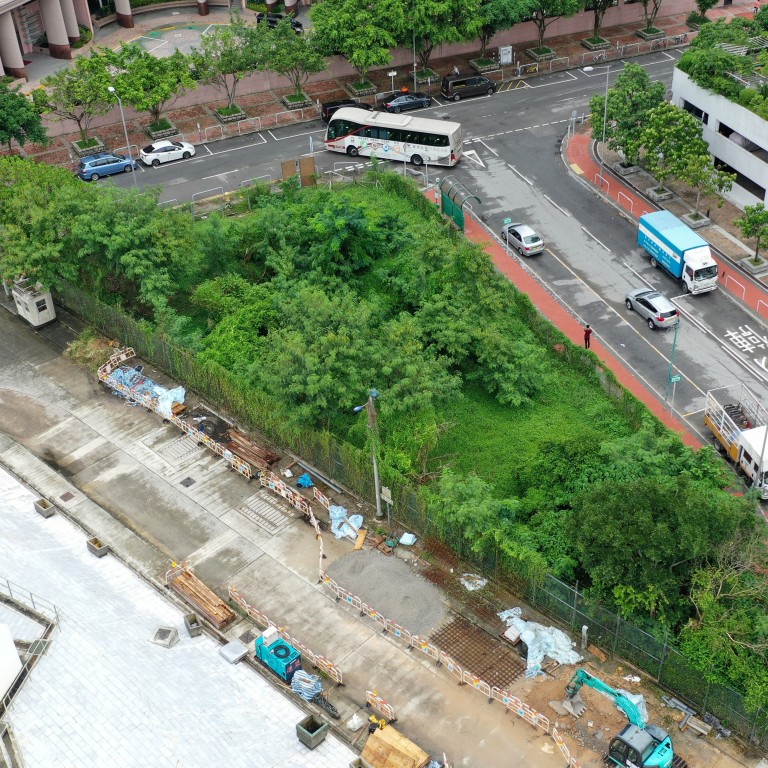 Sun Hung Kai among top Hong Kong developers defying sour sentiment to bid for smallest plot government has put on sale since 2014
Sino Land, K Wah International Holdings also among companies submitting 18 bids
Firms' 'confidence about market prospects is not as weak as imagined', Midland Surveyors says
Top Hong Kong developer Sun Hung Kai Properties is among companies in the running for the smallest plot of land – as big as just two-and-a-half basketball courts – the government has put on sale since 2014.
Eighteen bids have been submitted for the plot, at the junction of King Sau Lane and King Fung Path in Tuen Mun, despite dampened market sentiment, the Lands Department said on Friday.
The other developers in the fray, the South China Morning Post has learned, include Sino Land, K Wah International Holdings, Emperor International Holdings, Far East Consortium, HKR International, Wang On Properties, Chevalier International Holdings, Grand Ming Group Holdings, Lai Sun Development, Chinese Estates Holdings, Top Spring International Holdings, K&K Property Holdings and Evergreen International Holdings.
"The response is strong. Sun Hung Kai Properties is confident about it because [its development] Mount Regency sold well. Among big developers, Sino Land is more engaged in small projects," said Alvin Lam, director at Midland Surveyors.
"Their confidence about market prospects is not as weak as imagined. As long as the project is attractive, they will still go ahead, even if it is a small one."
Sun Hung Kai Properties' Mount Regency project, which is right next to the plot of land, sold 72.7 per cent of its Phase 2 in seven rounds of sales in June and July.
The 18 bids came despite the RICS-Spacious Hong Kong Residential Market Survey in July showing the ongoing protests in the city had begun to weigh on market activity.
According to the survey, buyer demand had seen a "fairly sharp pullback", driven by buyers from mainland China as well as owner-occupiers, as demand from investors appeared to be holding up for now.
Expectations have also shifted to suggest a decline in prices and volumes over the next year, and tighter access to credit despite expectations for more interest rate cuts.