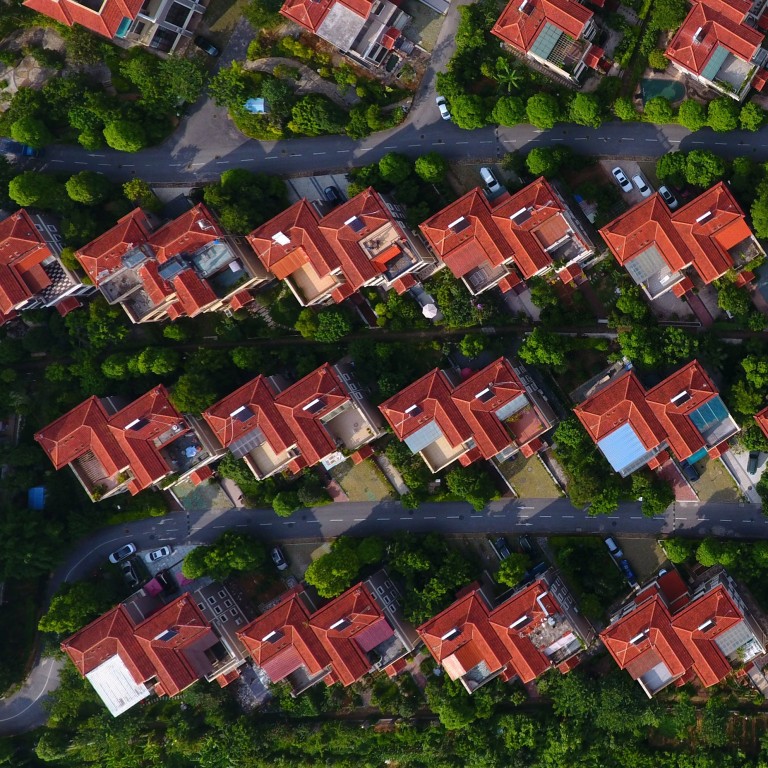 No Mid-Autumn Festival pick up for China new home sales – and October deals could decline too
Only four new homes were sold in Beijing during the first two days of the festival, down from 180 units last year
Market sentiment has cooled, and it is very difficult to see a turnaround in October, Centaline says
A steep decline in home sales during China's three-day Mid-Autumn Festival holiday, a period when such transactions usually peak, suggests the mainland property industry might miss a traditional high season altogether this year.
Only four new homes were sold in Beijing during the first two days of the festival, down from 180 units sold last year, according to brokerage Centaline Property Agency, in an indication the deteriorating economy was weighing on the sector.
In the financial centre of Shanghai, 136 new homes were sold during this period, a decline of 32 per cent year on year. In the technology hub of Shenzhen, across the border from Hong Kong, new home sales dropped by about half to 76 units.
"The usual September pick up in activity in the housing market no longer exists, for sure," said Zhang Dawei, chief analyst at Centaline. "Market sentiment has cooled, and it is very difficult to see a sudden turnaround even in October."
September and October host two major holidays in China, the Mid-Autumn Festival and National Day, and traditionally witness spikes in consumption, including home buying. And as developers struggle to maintain sales momentum, it is feared September's declines might leak into October as well.
Analysts said the downward trend was likely to continue amid a slowdown in Chinese economic growth. The year-long
US-China trade war
has made homebuyers wary of big purchases. The country's industrial production growth, an important gauge of manufacturing output, slowed to 4.4 per cent in August, a new 17-year low. China's domestic output growth had already reported its slowest quarterly pace in three decades in the second quarter.
At the same time, Beijing has refused to use the property market to stimulate the economy, and has moved to stabilise home prices with a slew of cooling measures. In the first eight months of this year, the central government issued 367 new regulations across the country, an on year increase of 17 per cent as well as a new high, according to Centaline.
The state-run Xinhua News Agency reported last month the China Banking and Insurance Regulatory Commission had instructed banks to closely scrutinise loans going into the real estate sector. This included loans to developers and mortgages to buyers.
"We will see a steady downward trend in sales. The regulations enacted recently are quite strict, and liquidity chains have been restricted quite tightly, affecting the entire industry's short-term development," said Zhang Hongwei, research director at Shanghai-based property consultancy Tospur.
In a report by Japanese investment bank Daiwa Capital Markets, released on September 5, analysts Cynthia Chan and Jonas Kan said they expected a more challenging environment ahead. "We expect continued property tightening measures in most cities, which could impact developers' contract sales in the second half of 2019," they said.
Additional reporting by Lam Ka-sing and Martin Choi