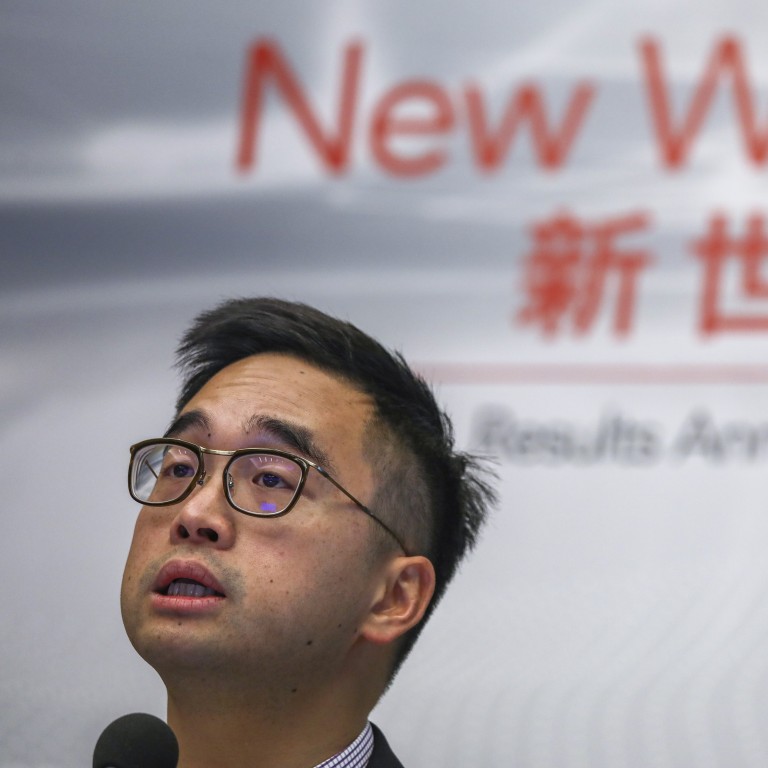 Hong Kong developer New World's farmland donation 'destroyed shareholder value', analysts say
It is about the company's image, the developer counters as its stock posts biggest daily gain in two weeks
Financial impact of land gift 'could be limited', JPMorgan says
New World Development's donation of 3 million sq ft of farmland for public housing as well as to NGOs on Wednesday has led some analysts to say the company, Hong Kong's fourth-largest developer, had harmed shareholders' interest and breached its fiduciary duty.
"Companies have a duty to their shareholders, to protect shareholder value and try to enhance it," activist investor David Webb said in an interview. "They can't just give away company assets without believing that, in some way, this will produce benefits to the company."
When asked if the donation would boost New World Development's environmental, social and governance (ESG) credentials and share price, he said: "People don't pay for social responsibility in share prices. How does it help the profits? Because, if you point to that argument, you could give away all the company assets and the shares would be worthless."
That would help the company score high on a social index, but it "would destroy all shareholder value".
Webb said the sponsorship of a marathon was a better way of boosting ESG credentials, one that promoted the company, instead of giving away farmland worth "hundreds of millions or billions" for publicity.
"What matters is how much it's worth now. Shareholders' money was used to purchase the farmland, possibly over many decades. And that has a cost of capital," Webb said. "How much value is being given away by the directors just to make them feel better about themselves? That's not a good reason.
"And if they have reached an agreement with the government in return for this [farmland], then we should be told what that is."
Webb's concerns were echoed by Sam Chi-yung, strategist at Springwaters Financial Securities, who said the donation might harm shareholders' rights.
"They can barely make a point about ESG," he said, dismissing the argument that the farmland had little value. He added that the "farmland still had value even if it is not high".
New World Development's stock, meanwhile, rose 2 per cent to HK$10.2 on Thursday, for its biggest daily gain in two weeks.
"The farmland was a very long-term [investment]. Its value would not be high, comparatively," a company spokeswoman said.
Investors, particularly institutional investors, will consider a company's ESG performance when deciding on investing, so a higher score could directly lead to a higher share price, she added. The focus is not just on a "company maximising its profit only" she said. "It is about the company's image as well."
Jevon Jim, equity research analyst at JPMorgan, agreed and said the farmland was likely to be of low value and was "not likely to be converted in the foreseeable future … so the financial impact could be limited" and that the donation could boost New World Development's ESG credentials.
This article appeared in the South China Morning Post print edition as: Land giveaway seen as 'breach of duty'