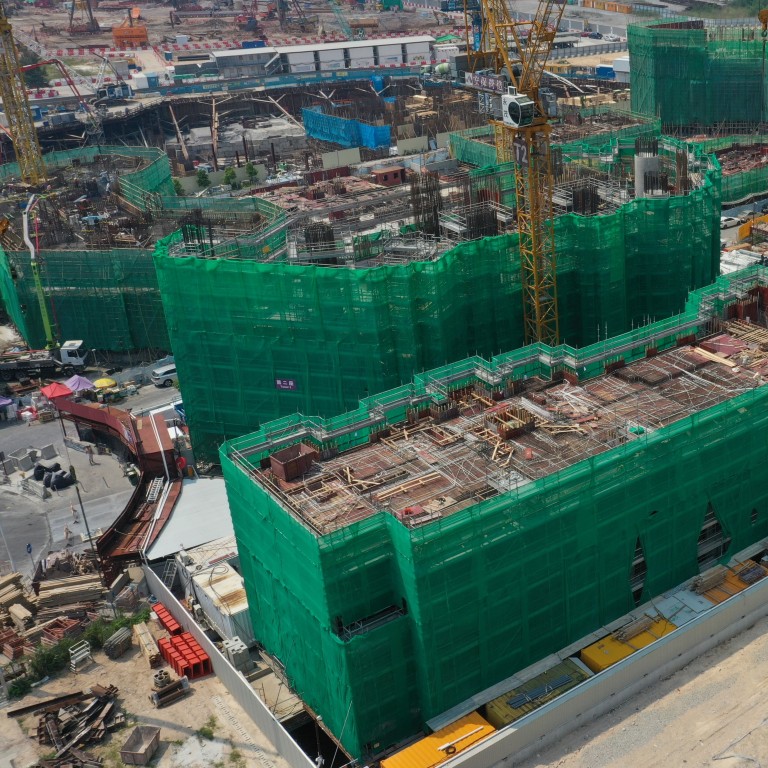 Most expensive Kai Tak project launch, first in two years, meets tepid demand amid market hit by protests and trade war
The flats at Upper Riverbank had an average price of HK$24,677 (US$3,147) per sq ft, the highest of any new project ever launched there
By early evening, just 97 of the 218 units built by Longfor and KWG had found owners
The most expensive new flats ever to go on the market at Kai Tak, the site of Hong Kong's former international airport, met with a frosty reception on Friday as buyers held back amid a market reeling from months of civil unrest and the effects of the US-China trade war.
By 10pm, just 98 of the 218 units on sale at Upper Riverbank had found owners, a disappointing show when compared to similar project launches.
The first residential project at Kai Tak to be launched in the last two years "is selling relatively slowly", said Sammy Po, chief executive of the residential division at Midland Realty.
The protracted trade stand-off between the world's two largest economies and the political crisis that has engulfed Hong Kong are "still troubling the housing market", he said.
Upper Riverbank is the first Hong Kong project by mainland Chinese developers Longfor Group and KWG Group.
Po said the strong sales seen in recent weeks at another new project, Cullinan West III, were down to the very low prices offered, which had "made potential buyers think they were bargains".
The flats up for grabs on Friday had an average price per square foot after discounts of HK$24,677 (US$3,147), the highest of any project ever launched there.
That is 25 per cent higher than the latest secondary-market price of HK$18,530 (US$2,400) per sq ft, for homes at The Latitude in nearby San Po Kong.
It is up 18 per cent from the last new project launch on the same site, when Wheelock Properties priced Oasis Kai Tak at HK$20,225 (US$2,600) per sq ft in September 2017.
In contrast, Sun Hung Kai Properties managed to sell almost all of its 704 flats earlier this month at Cullinan West III, near protest-hit Sham Shui Po, for about 25 per cent below market price.
Henderson Land Development's One ArtLane in Sai Yung Pun, which received its occupation permit last week, sold none of its 25 flats offered for sale on Friday as it apparently rushed to avoid the looming vacancy tax.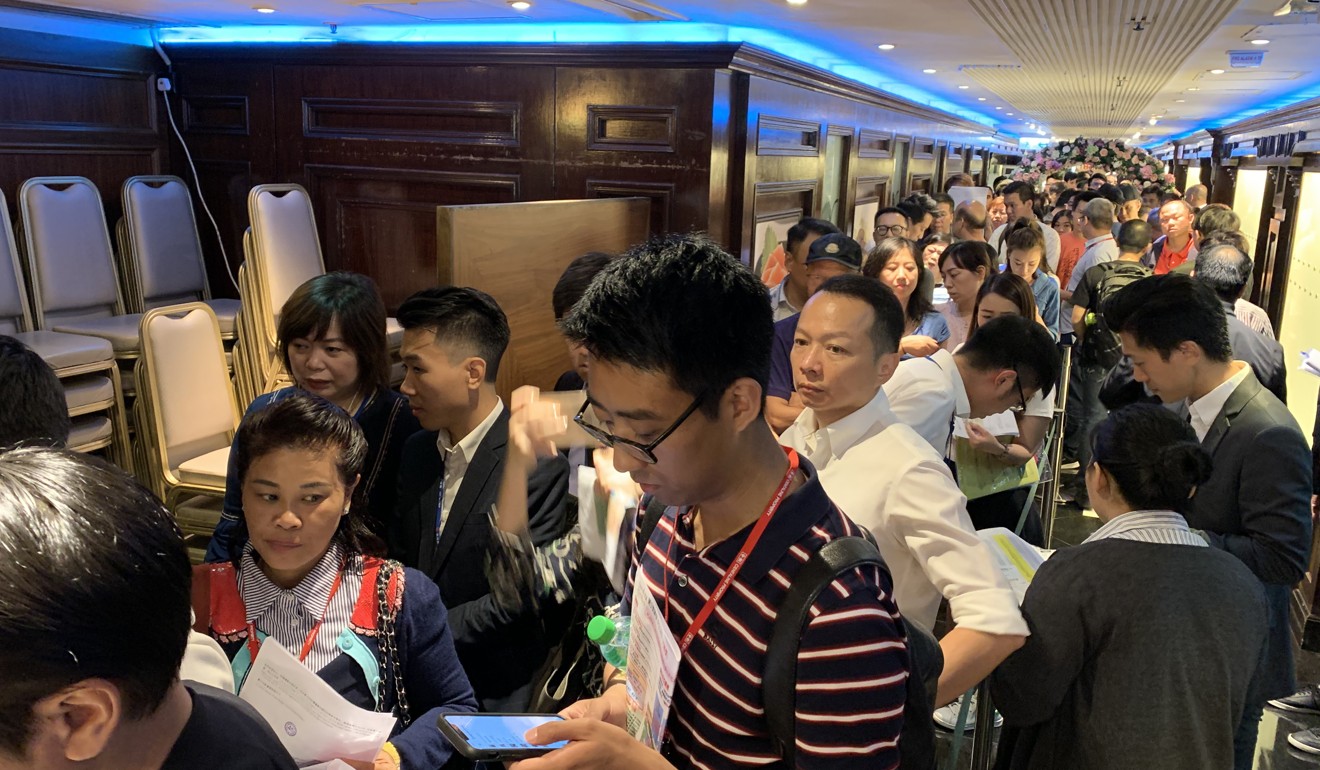 The sales come a day after the government announced it would use old land-resumption legislation to take back rural land from developers in a bid to increase the land supply.
The government and the city's big developers have come under pressure to free up land to help address a housing crisis Beijing has suggested is the "root cause" of the public unrest that has rattled the city for the last 17 weeks.
The total number of property transactions – including new and lived-in homes, industrial, commercial and retail properties, and even parking spaces – this month is set to be the lowest of the year at about 4,000, according to Midland.
"Ongoing protests in Hong Kong and trade war uncertainty continue to be the two major catalysts for the decline in demand," property agency Spacious wrote in a market analysis released on Friday.
"As such, we expect transaction volumes to remain depressed in the near term. We maintain our negative outlook on near-term prices due to this weakening of asking prices combined with the weak demand signal."
The average price of used homes across Hong Kong fell 0.7 per cent between May and July, according to figures released by the Rating and Valuation Department. Midland Realty's home price index slid 2.8 per cent from the end of July until September 24.
"In the secondary market, the index will continue to adjust downwards as price-cutting has been in trend for new projects and homeowners of used homes need to increase discounts to sell," said Louis Chan, vice-chairman of Asia-Pacific and chief executive of the residential division at Centaline Property Agency. He sees home prices dropping by a further 5 per cent in the fourth quarter.