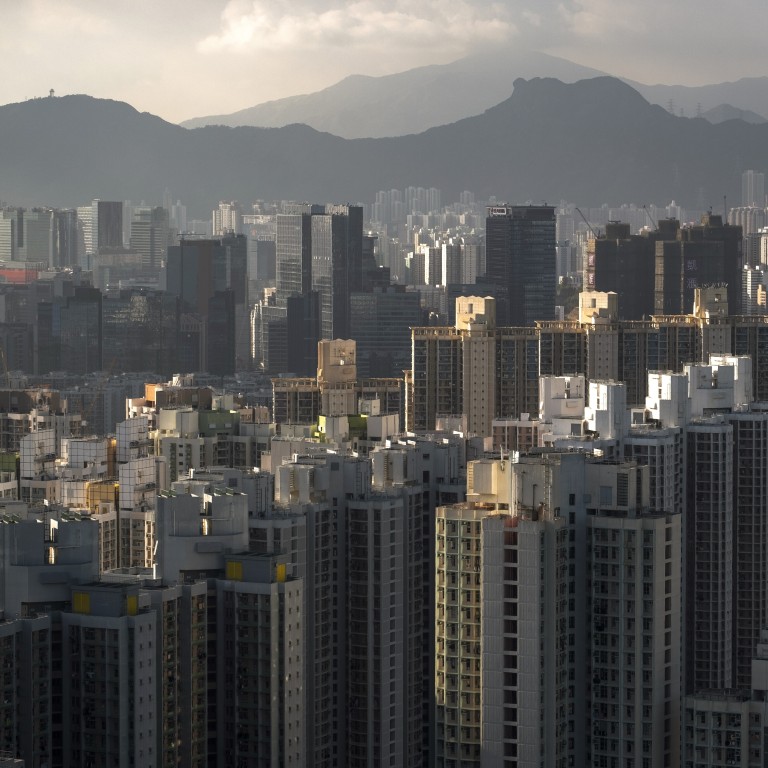 Hong Kong home rents declining so fast that investors may not recover mortgage payments
Average home rents have fallen 4.2 per cent over just the past two months
Monthly rental incomes expected to decline sharply when leases come up for renewal
Some investors who bought property in Hong Kong during a mid-2019 peak in prices might not even recover their monthly mortgage payments, as rents continue their headlong dive, industry experts said.
Average rents have fallen in Hong Kong for eight consecutive months now – a decline totalling 10.6 per cent up until last month. Of this, a decline of 4.2 per cent was recorded over just the past two months, during the
Covid-19 outbreak
, according to data from Centaline Property Agency.
The pandemic has contributed to a massive drop in big-ticket purchases and job losses. More than 134,000 people have lost their jobs, pushing Hong Kong's unemployment rate to 3.7 per cent in February, its highest level since 2011, according to the Census and Statistics Department. The city's jobless rate has also risen for five consecutive months now.
"A further, significant drop in new arrivals, senior expat executives, and less demand from mainland Chinese tenants with big budgets, who were the main drivers of the luxury homes market, will result in a rental correction," said Hannah Jeong, head of valuation and advisory services at international property company Colliers International.
"If vacancies rise, landlords who cannot cover their mortgage payments with rental incomes, will be forced to sell their properties," she said, adding that this will swell the ranks of homes available for steep discounts, particularly in New Territories.
Home prices did, in fact, fall 7.9 per cent in March from their peak in June last year, according to Centaline. Wong Leung-sing, senior associate director of research at the agency, said 639 old homes were sold at 10 major housing estates in the city in the first quarter this year, up 1.4 per cent from the previous quarter.
"The rise in transactions is driven by more vendors selling their homes at bigger discounts and encouraging prospective buyers to return to the market," he said.
A 480 sq ft unit at Allway Garden in Tsuen Wan sold for HK$4.6 million (US$593,435), or HK$9,387 per sq ft, on Sunday. The price agreed was the lowest in terms of per square footage the housing estate has reported since 2015, Midland Realty said. The seller had initially asked for HK$4.9 million.
Some investors will also see their monthly rental incomes decline sharply when leases come up for renewal.
For instance, a 709 sq ft unit in Yuen Kung Mansion in Hong Kong's Taikoo Shing district was last week rented out for HK$25,500 a month. The monthly rent was about 20 per cent lower than the HK$32,000 a month the landlord had charged previously, according to Midland Realty.
If such a unit was bought in June 2019, the market peak, it would have cost the landlord HK$14 million, which amounts to monthly instalments of about HK$28,000, said Kenneth Ng, a senior sales director at Midland Realty's Taikoo Shing branch. He based his calculation on a 50 per cent loan for 30 years for a home worth more than HK$10 million, according to current mortgage lending rules.
The new lease was HK$2,500 less than the landlord's HK$28,000 monthly mortgage instalment. "This shows renting is cheaper than buying right now," he added.
Hong Kong tenants can renegotiate their leases after they have rented a property for 12 months. They can also break leases from the 13th month.
In New Territories, a 356 sq ft unit at The Reach in Yuen Long was recently rented out for HK$9,500 a month, about 10 per cent less than a previous lease of HK$10,500, according to Centaline.
Units of a similar size were selling for HK$5.4 million in June 2019, and those who bought them at that point will be required to pay a monthly mortgage instalment of as much as HK$17,069, based on a 80 per cent loan for homes worth HK$4 million to HK$6 million then. This means, the landlord might have to fork out an additional HK$7,569 to meet their mortgage commitment.
Sign up now and get a 10% discount (original price US$400) off the China AI Report 2020 by SCMP Research. Learn about the AI ambitions of Alibaba, Baidu & JD.com through our in-depth case studies, and explore new applications of AI across industries. The report also includes exclusive access to webinars to interact with C-level executives from leading China AI companies (via live Q&A sessions). Offer valid until 31 May 2020.
This article appeared in the South China Morning Post print edition as: Landlords hit as rents of flats fall further