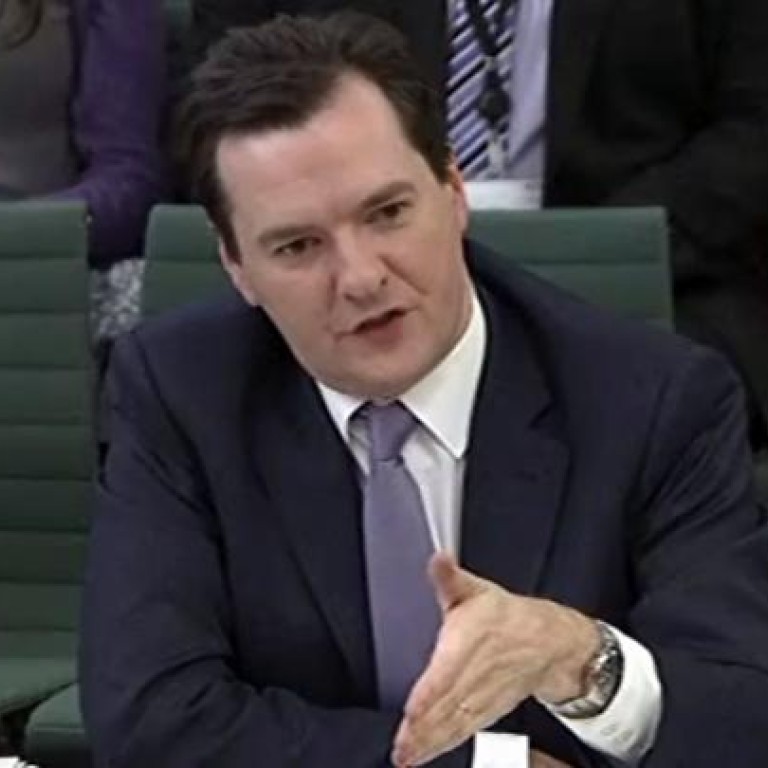 Britain's Help to Buy homes plan a mixed blessing for Hong Kong
Market boost from 'Help to Buy' will have pros and cons for overseas investors
British government plans to stimulate the nation's housing market, announced last week, will bring mixed blessings for Hong Kong investors.
As part of his latest budget, Chancellor of the Exchequer George Osborne introduced Help to Buy, a combination of shared-equity loans for buyers and mortgage guarantees for lenders. The plan is open to first-time buyers and home movers, but not Hong Kong investors or other second-home buyers, although they will be indirectly affected.
Under Help to Buy, £3.5 billion (HK$41.4 billion) will be made available by the government over three years in shared-equity loans to buyers of new homes valued at up to £600,000. If a buyer stumps up a 5 per cent deposit, the government will lend them a further 20 per cent, interest free. Borrowers can repay the loan at any time.
The second part of Help to Buy is a mortgage-guarantee scheme that will become available from next January, intended to encourage lending to buyers with small deposits. The government will guarantee 20 per cent of a loan on all homes worth up to £600,000.
The scheme is aimed at helping buyers who can afford monthly mortgage payments but struggle to get home loans because banks have kept loan-to-value ratios low since the credit crunch.
Property website Rightmove calculates that the mortgage guarantee will affect more than 90 per cent of the housing market, because most homes for sale are valued at under £600,000.
Consultancy Capital Economics has revised its housing-market forecasts, predicting that Help to Buy will stop the fall in property prices by bringing more buyers into the market. Instead of residential property prices falling 5 per cent this year and 3 per cent next year, as it had previously forecast, it now says they will stay unchanged in both years.
This will be welcome news to existing Hong Kong owners of British property, including those who want to sell.
Robert Hadfield, managing director of investment-property management company Pineflat, said the mortgage guarantee scheme would help vendors in the resale market, where pent-up demand from prospective owner-occupiers was high.
"This liquidity may help existing investors to sell properties into the owner-occupier market," said Hadfield, "It is worth noting that all the properties we have sold in the past six months on behalf of overseas investors have gone to owner-occupiers."
Less welcome to Hong Kong investors is the inflationary affect Help to Buy may have on prices at new projects.
Grannie Gilmore, head of residential research at Knight Frank in Britain, said the shared-equity element of Help to Buy might raise prices at new developments marketed in Hong Kong in future.
"If there is a good take-up of the equity scheme, prices of units under the £600,000 threshold could be pushed upwards slightly, given the increased competition among buyers, " she said. "This increased demand will also likely lead to more development, a positive for the new-build sector and the UK housing market."
Help to Buy will enable many tenants to become homeowners, which may concern Hong Kong landlords.
"At the very least, I can see the rental values of urban flats falling back to 2009 levels, when mortgages were more plentiful," Hadfield said.
Prime central London is likely to be least affected by the government's plans, since most prime central London homes are valued at above £600,000, which means buyers of these properties are not eligible for Help to Buy. According to property portal Zoopla, the average price of a home in Chelsea is £1,549,282.
This article appeared in the South China Morning Post print edition as: British homes plan to be felt in HK British homes plan to be felt in HK