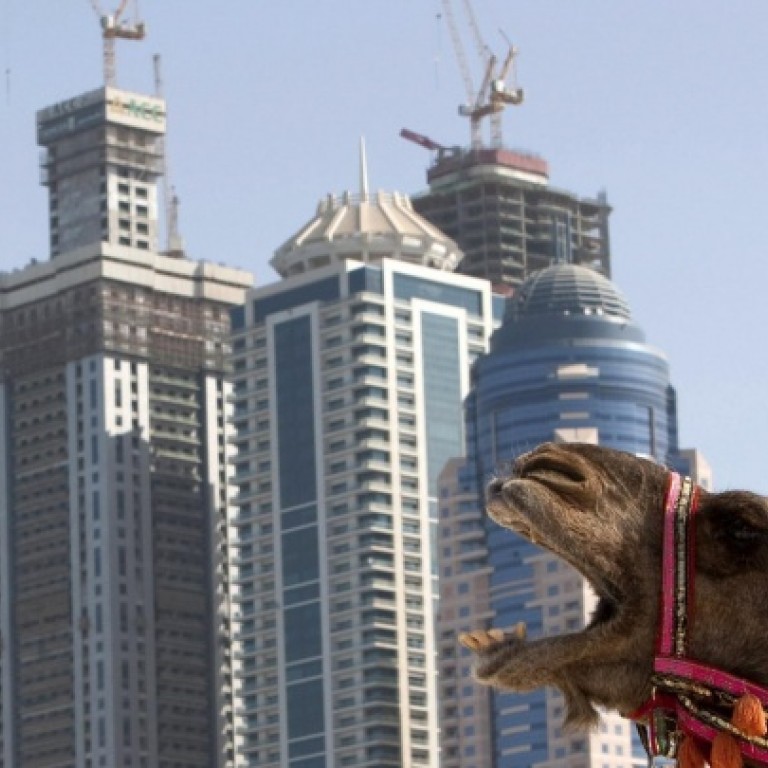 Investors snap up serviced apartments in Dubai hotel boom
Buyers snap up serviced apartments in tower blocks, with the promise of high annual yields
It took Damac Properties just one day to sell the first 200 apartments in its Hollywood-themed apartment and hotel project as buyers seized the opportunity to invest in Dubai's booming tourism market.
Working with Viacom's Paramount Pictures, Damac plans to finance the US$1 billion, four-tower development in part with proceeds from advance sales of serviced apartments. Buyers of serviced apartments can rent them out through a central reservation system, with annual yields that can exceed those from conventional apartments.
"Rents can reach double what you'll normally get on a long-term lease," said Ronald Hinchey, United Arab Emirates director at Cluttons, a property management and consulting firm. "It's a very good investment, simply because hotel occupancy and rates are very high at the moment."
The depth of demand for serviced apartments - and their viability as a financing source for developers at a time when construction loans are hard to get - will be tested as Damac and Emaar Properties, the country's biggest developer, seek to sell at least 2,400 apartments over the coming months.
Until now, individual investors have been largely excluded from Dubai's hospitality market, where most rooms and serviced apartments are owned by private funds and hotel operators. An increase in tourism and shopping from 2010 sparked a surge in accommodation.
It remains to be seen whether tourism will be strong enough to sustain the surge in Dubai's hotel development. At least 11,200 rooms are expected to be added in Dubai by 2015 as hotels such as Sofitel Palm Jumeirah, Anantara Royal Amwaj and Oberoi Business Bay are completed, broker Jones Lang LaSalle said in a report last month. The UAE is still recovering from a speculation-driven real estate crash that caused property values to fall more than 65 per cent.
Damac bought land and began work on the Damac Towers by Paramount project this year. It plans to sell 1,000 apartments to fund construction. It said it expects rental yields, annual income as a proportion of the purchase price and costs, to be at least 50 per cent higher than conventional apartments. That is 12 per cent for luxury serviced apartments and 15 per cent for those associated with a well-known hospitality or retail brand. Damac did not provide details about its second round of apartment sales, which began last month.
Emaar in September started selling properties in its first serviced-apartment tower since 2008. The Address The BLVD, linked to the world's biggest mall, will include 542 serviced apartments and 200 hotel rooms. That building and other projects, including two towers connected by a roof terrace, will add about 1,400 serviced apartments to the existing 1,700 already built by the Dubai developer.
Dubai's hotel and retail markets are recovering more quickly than office properties and homes as political turmoil in the Middle East steers visitors toward the UAE, one of the region's most stable and accessible countries.
Hotel occupancy has averaged 88 per cent this year, among the highest in the world, even as 500 rooms were added, according to Jones Lang.
Private apartments produce rental yields of up to 9 per cent, according to Craig Plumb, head of Middle East research for Jones Lang. A rental yield of 20 per cent is achievable for serviced apartments, though only at the best-run places with large networks and strong brands, Hinchey said. Buyers also benefit when hotel operators pool the earnings of the privately owned apartments.
This article appeared in the South China Morning Post print edition as: Investors flock to cash in on Dubai's hotel boom