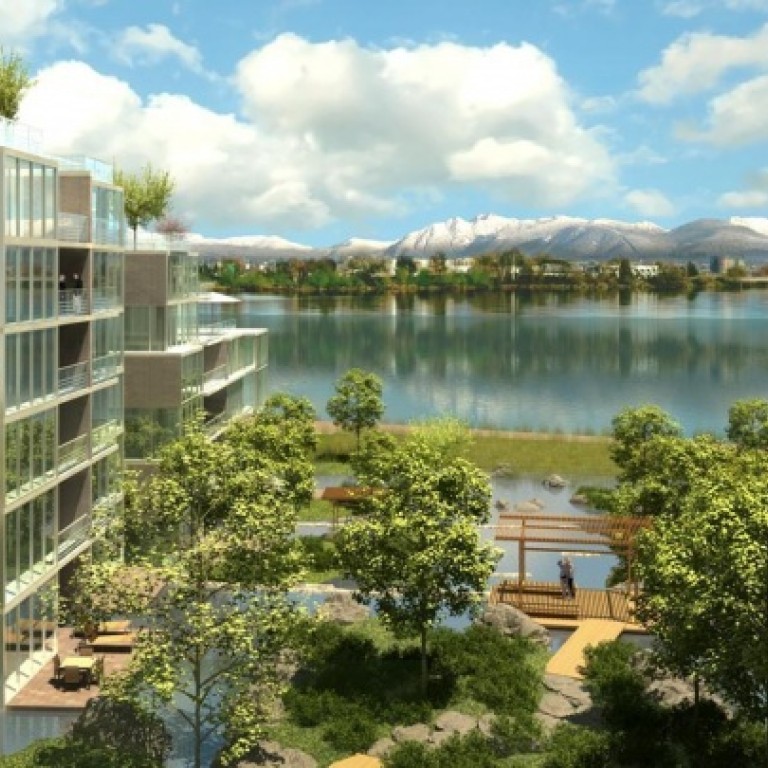 Hong Kong property investors switch search to overseas markets
Cooling measures and a strong currency in HK are helping to divert cash to foreign markets
A growing number of Hong Kong property investors are shifting their investment focus offshore - prompting local brokers to widen their sales' lists in order to capture commissions on deals taking place overseas.
"There has definitely been a pick-up in buyer interest in overseas properties in recent months. Inquiries for international residential properties are up by 10 per cent since the government announced its latest control measures on the market in February," said Denis Ma On-ping, local director of the Greater Pearl River Delta Research at agency Jones Lang LaSalle.
In a bid to offset a reduction in commission incomes caused by the sharp fall in domestic home sales, property agency Centaline has begun to introduce overseas residential projects for sale in Hong Kong. It has held exhibitions to introduce projects in Vancouver and London to local buyers over the last two weeks.
David Hui, general manager for mainland and overseas' sales at the agency said some 30 flats at Island - a project in Croydon, in the south of London - had been reserved by local buyers; and another 13 flats were reserved in the Vancouver project, River Green.
"The response from local buyers was even better than we have seen for mainland projects," he said. Many local buyers were cash rich, said Hui, but put off from buying in the local property market by the cooling measures.
"The investment cost of buying a flat in our overseas projects is about a couple of million dollars only, and about 60 to 70 per cent of the buyers are first-time owners of properties in London or Canada."
Ma of Jones Lang LaSalle believes the increasing interest in overseas properties is because of the government's control measures and also a softening of the local property markets in general.
"The relative strengthening of the Hong Kong dollar against currencies such as the British Pound and Japanese Yen have also drawn the interest of buyers and a pick-up in buying interest has also been supported by a greater number of projects being launched onto the market in cities such as London and New York and a greater emphasis among developers to target buyers from Asia," he said.
"We are starting to see more of these developers expressing interest in hosting sales events in Hong Kong."
Ma said the investors were looking at overseas residential properties priced at around HK$6 million.
"Aside from investment purposes, many of them often purchase properties for their children to use during their schooling years, especially tertiary education. As a result, most of these buyers tend to target properties in countries such as the United Kingdom and the United States, where schools are more prestigious or in cities where they, the parents, went to school themselves," he said.
This article appeared in the South China Morning Post print edition as: Investors turn eyes overseas in search for homes