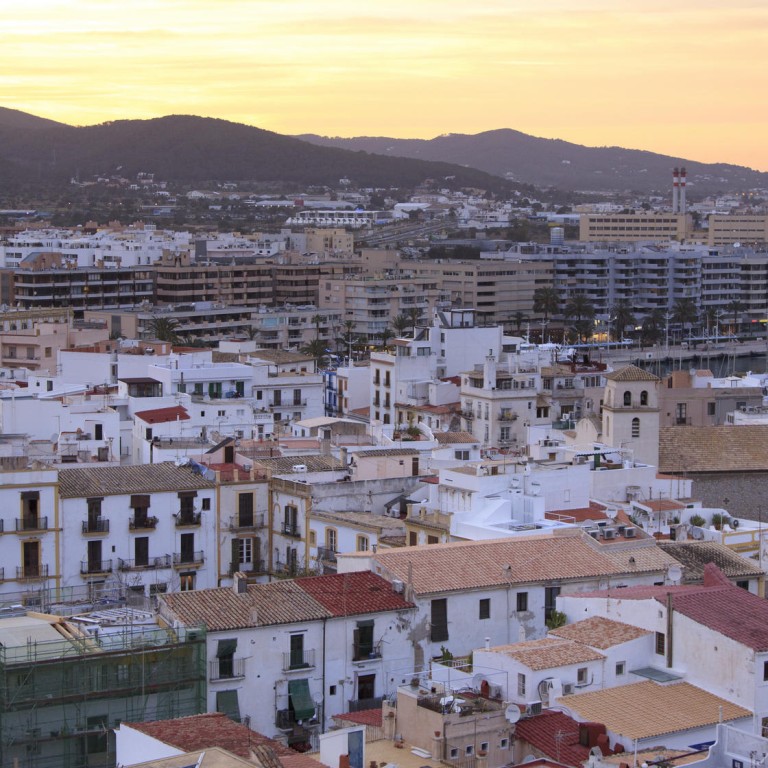 Buyers now reign in Spain
Despite pullback on citizenship plan for foreign homeowners, cheap prices draw overseas investors, writes Peta Tomlinson
Desperate times call for desperate measures, and last year Spain was so anxious for an economic quick fix that it was prepared to give away citizenship for a song.
For property purchases of a mere €160,000 (HK$1.7 million), foreign buyers would gain automatic residency, Trade Minister Jaime Garcia-Legaz announced in November last year. With more than 700,000 unsold houses remaining from the 2007 real estate collapse, and no sign of improvement domestically given Spain's 25 per cent unemployment rate, Chinese and Russian investors were targeted, he said.
The plan was widely condemned by other EU nations with higher entry levels - Spain was seen as "selling itself too cheaply", says Barbara Wood, director of The Property Finders, a property search company. But a year is a long time in real estate, and when the law was finally ratified on October 1, the threshold for residency had been lifted to €500,000.
Non-nationals also have to buy mortgage-free, and citizenship is no longer a given. The initial visa will be for two years and will be renewed if the property is still owned at that time. Application for citizenship will be allowed after 10 years.
What's changed, apart from international sentiment, is the real estate landscape itself. According to official data, residential sales volume increased by 2.3 per cent year-on-year in June - a modest jump, but a gain nonetheless. Purchases by foreigners increased by 28.4 per cent in the second quarter, making year-on-year growth for eight consecutive quarters.
Agents and developers anticipate that the relaxed laws on foreign ownership - known as the "golden visa" - will encourage a raft of overseas buyers. The €500,000 spend doesn't have to be on just one property - the amount is accumulative, so buyers can build a portfolio of two or more cheaper properties.
Lucas Fox, a Barcelona-based estate agency and Knight Frank's representative in Spain, has already noticed an increase in inquiries from Russian, Indian, Chinese and American investors. Furthermore, "sales have begun to rise more recently as British and Scandinavian buyers return to the market", the agency says.
Wood believes the previous 90-day visa was a disincentive to buy, whereas now non-EU citizens can come and go as they please. "I get the sense that even if the purchaser is not thinking about full-time residency now, they are thinking about somewhere safe to invest in property in case they do want or need to move," she says. "Western Europe is seen as a safe, stable environment, with good health facilities, good education and free movement within the Schengen Area" of common international borders.
According to Lucas Fox data, prices in some of Spain's most desirable areas have fallen up to 50 per cent since the property crash. By its reckoning, prices have bottomed out in some areas of Barcelona, the Costa Brava region, Ibiza and Marbella, while sales are up, by 13.5 per cent in Barcelona alone from January to May compared to the same period last year.
Alexander Vaughan, co-founder of Lucas Fox, says: "The first six months of 2013 saw further encouraging developments in the property market in prime areas of Spain. In all regions we cover, the numbers of offers and sales completed were significantly up on the same period in 2012."
The luxury property market is doing particularly well, primarily in Barcelona, the Costa Brava region, Ibiza and Mallorca, where the average sales price of properties sold by Lucas Fox in the first six months was over
€1 million. In these key areas, the property markets are still being driven by international clients, Vaughan says.
Marc Pritchard, sales and marketing manager at Taylor Wimpey España, reports "staggering" increases in overseas buyers of its developments in Mallorca, Costa Blanca and Costa del Sol: 2,500 per cent more from the Middle East, and 300 per cent more from Russia and Lithuania from January to May compared to the same period last year.
Buyers are looking for new or modern, well-priced properties in a good location, Pritchard says. "With market prices currently at the level of a decade ago, clients are buying a second home for lifestyle reasons - a property to enjoy holidays with the family in a warm and nice area, close to the Mediterranean Sea."
Spain's housing market pain may be around for a long while yet, but the industry is taking heart from the latest 0.8 per cent price drop in the second quarter, the smallest drop since the fourth quarter of 2010.
Vaughan says Spain remains a buyer's market. "Even the best properties [are] transacting at 20 to 30 per cent below their peak prices, and sellers are increasingly open to negotiation on asking prices. Our advice to potential buyers is to focus on location and quality.
"There are some great deals to be had, and we think that in most areas - particularly Barcelona, the Costa Brava and Marbella - prices are at, or very close to, the bottom. We expect the trend of sellers lowering asking prices in line with buyer expectations to continue for at least the rest of 2013 and quite possibly the next couple of years."
Wood, whose Putonghua- and Cantonese-speaking colleague Pei Ching Eh deals with the Chinese and Asian markets, says inspection flights from China have been arriving for several months in anticipation of Portugal's "golden visa" law change, "and Chinese are buying".
"Spain is a much bigger market, better climate - I would expect much more interest," she says.
However, Wood cautions those not familiar with the market. "Just because something looks cheap doesn't mean it is a bargain. The market is still very price- and location-sensitive. In my opinion, prices in the non-prime locations and of lower quality still have not hit bottom and, although Chinese buyers will see what looks like incredibly cheap prices, they need to take great care - not everything is a good buy."
BUYING GUIDE
Detached two- and three-bedroom houses in Los Altos del Golf, a Taylor Wimpey golf course development in Andratx, Mallorca. Designed as a small Mediterranean village, this luxury development is 800 metres from Camp de Mar Beach, and all homes have good sea views.
Los Arqueros Beach (first phase), a new residential complex comprising 24 three-bedroom, two-bathroom apartments, situated a four-minute walk from the seafront promenade and the ancient part of San Pedro de Alcántara in Marbella.
This article appeared in the South China Morning Post print edition as: Buyers now reign in Spain