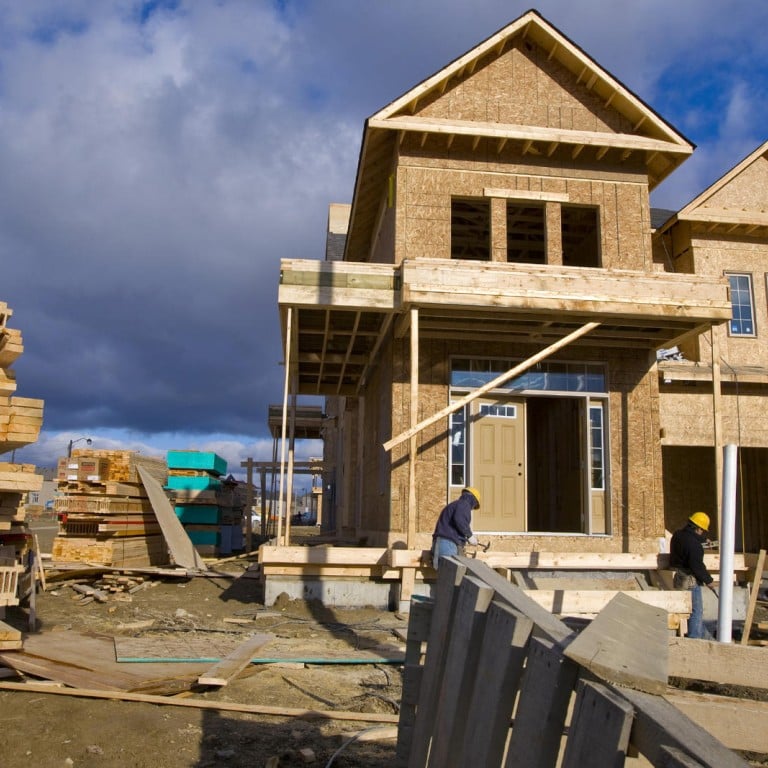 Canada's summer surge in home sales slows as interest rate fears abate
Drop in sales in October is not indicative of a long-term trend in the market, say analysts
Sales of existing homes in Canada declined in October from September, suggesting the summer surge in sales was boosted by homebuyers who jumped into the market amid the threat of rising mortgage rates, dampening demand as the year draws to a close.
The Canadian Real Estate Association said on Friday sales activity was down 3.2 per cent last month from September, ending a string of monthly gains that began in the spring.
The industry group for Canadian real estate agents said October's decline returned activity to near where it stood in the middle of last year, before the government tightened mortgage lending rules to cool the nation's red-hot housing market.
"While the decline in new listings points to waning momentum, one off month for sales does not make a trend, as the substantial decline in October appears to be payback from earlier in the summer when sales activity was brought forward to lock in mortgages before further increases," said Mazen Issa, Canada macro strategist at TD Securities.
"As such, we are inclined to look through the weakness of this report and focus on the longer- term trend, where we see the theme of stabilisation in the housing market carry the day."
The housing sector has been a major driver of Canadian economic growth coming out of the recession, but the market has been plagued by worries it has over-extended itself and is due for a correction.
Concerned about high levels of household debt, the government has tightened credit rules four times since the financial crisis. After the latest intervention, in July last year, the property market cooled markedly. But the market bounced back this spring, with many buyers making purchases ahead of an expected increase in borrowing costs.
Mortgage rates ticked higher as summer drew to a close, but the Bank of Canada has since indicated it is not in a hurry to raise official interest rates, soothing potential homebuyers who can now take their time as they search for a property.
"Now that interest rates appear to be going nowhere fast, sales activity in the near term may be held in check by homebuyers who are in less of a hurry to purchase," said Gregory Klump, CREA's chief economist.
The market remains well above last year's depressed levels. October's actual sales activity was up 8.3 per cent compared to October last year on a non-adjusted basis.
CREA's home price index rose 3.5 per cent from October last year. The actual national average price for homes sold in October this year was C$391,820 (HK$2.9 million), representing an increase of 8.5 per cent from the same month last year.
Sales were down in a little over half of all local markets, including Vancouver, Toronto, Hamilton-Burlington, and Montreal. The monthly decline in activity among these markets offset increased activity in a handful of less active major urban centres, CREA said.
Despite considerable monthly sales volatility in recent years, the group noted that annual sales remain remarkably stable. With just two lower-volume months left to go this year, sales for the year to date in October stand broadly in line with activity over the same period in each of the past five years and well off the peak reached in 2007, it said.
This article appeared in the South China Morning Post print edition as: Summer surge cools as interest rate fears abate