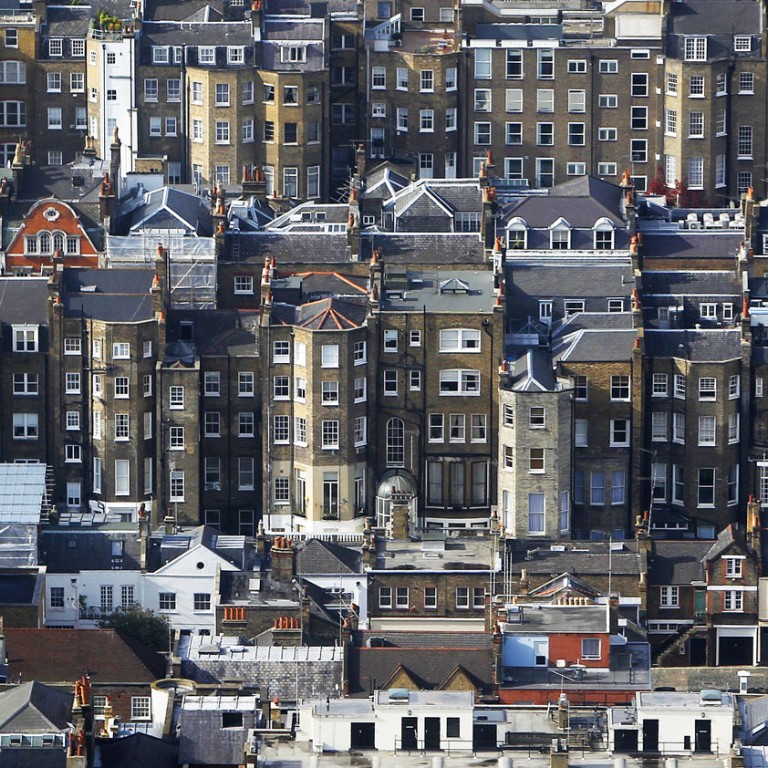 Proposed capital gains tax on British property takes Hong Kong investors by surprise
Hong Kong investor Lai Wing-to, who has shifted his focus to Britain's retail property market owing to successive cooling measures by the government in his hometown, is now facing a possible capital gains tax in Britain.
"I picked London among other overseas markets because there is no capital gains tax in the country. If they [impose one], I may consider other cities such as New York, where prices have bigger growth potential," Lai said.
He is one among many Hong Kong investors who were surprised by media reports that the British government was looking to introduce a capital gains tax on the sale of second homes owned by overseas investors.
British Deputy Prime Minister Nick Clegg was quoted by Bloomberg as saying the government was reviewing the matter before finance minister George Osborne's December 5 update on his economic plans, but no decision had been taken.
Clegg said demand from foreign buyers, especially from Asia and the euro zone, had raised concerns of a property bubble and worries that many Britons were being priced out of the market.
London's house prices have jumped 37 per cent since mid-2005, compared with 8 per cent across the country as a whole, according to Savills.
Home prices in the capital city are expected to rise 8.5 per cent next year compared with projected average growth of 6.5 per cent across Britain, according to a research report the property consultancy released on Tuesday.
"It will definitely affect overseas investors' buying interest. But the British are so clever, they will estimate the negative impact [of such a tax]. I do not think they will go ahead," Lai said.
He owns dozens of retail properties in Hong Kong, including a shop in Russell Street, the city's most expensive shopping street.
Lai shifted his focus to London in 2010, buying a commercial building at 221-223 Oxford Street for £38 million (HK$474 million). While he is looking for different buying opportunities in other sectors, such as residential, Lai mainly focuses on commercial properties in London.
Overseas buyers purchased central London new-build property worth £2.2 billion last year, up 22 per cent from £1.8 billion in 2011, a report from property consultancy Knight Frank said early this year.
It said people of 52 nationalities bought new-build property in central London last year. The most active overseas buyers, ranked by number of transactions, were from Singapore (23 per cent), Hong Kong (16 per cent), mainland China (5 per cent ), Malaysia (4 per cent ) and Russia (3 per cent).
In a separate report released last month, Knight Frank said in the two years to June, 69 per cent of prime central London new-build purchases were by buyers of foreign nationality, while 49 per cent were by overseas residents.
Yolanda Barnes, director of residential research at Savills, said foreign homeowners in Britain pay no capital gains tax on property, but under the new rules being discussed they would have to pay tax on any capital gain upon selling any property other than their primary residence. This would put them on the same footing as a British national.
Koh Keng-shing, founder of property consultancy Landscope Christie's International Real Estate, said it was too early to predict the impact of such a tax until the details were announced.
"Hong Kong and Chinese buyers of London homes are there mainly for long-term investment. If the proposed rule is targeted at speculators, the impact will be minimal," he said.
Even if the capital gains tax is included, the tax system in Britain is simpler than that of the United States, Koh said, and makes the market attractive to property investors.
Analysts said imposing the tax would do less damage to foreign property owners and the British market than a tax on homes worth more than £2 million proposed by the Liberal Democrats.