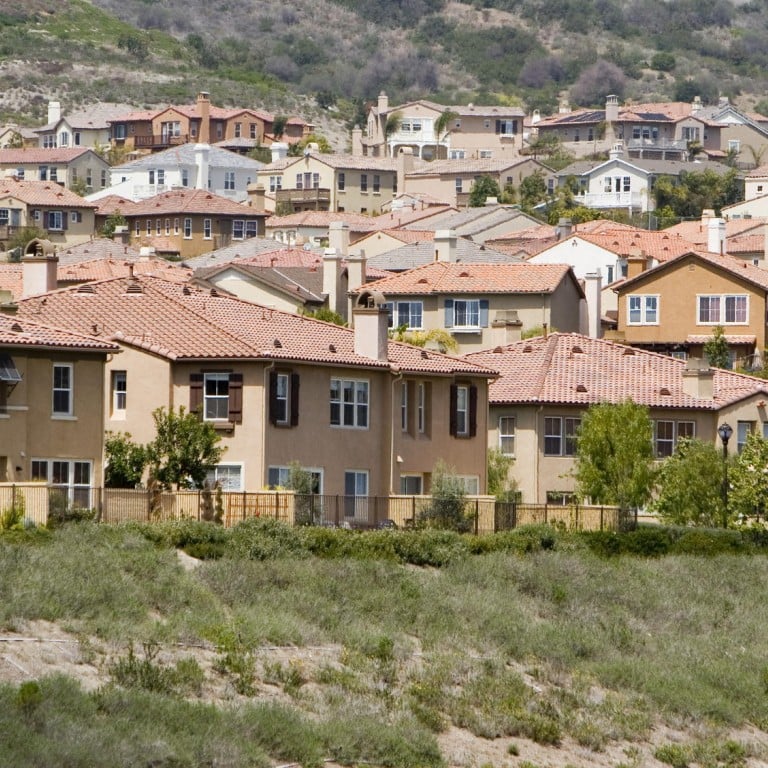 'Golden state' bounces back
California dominates Turnaround Towns report with six of the top 10 spots, writes Peta Tomlinson
It's been called the comeback kid of the property market recovery. California, one of the worst-hit states of America's real estate collapse, has come from behind to now lead the nation, claiming six of the top 10 places in
realtor.com
's recent Turnaround Towns report.
According to the site, which takes data from its site to the period ending the second quarter of this year, the "golden state" cities of Oakland and Orange County, and the areas of Santa Barbara-Santa Maria-Lompoc and San Jose, occupy the top four spots based on indicators such as inventory, median list price and days on the market. In Oakland, the median list house price has risen more than 40 per cent - from US$339,000 to US$479,000 in a year - the report found, while in Orange County, which had record numbers of foreclosures four years ago, the asking price has jumped 29.4 per cent.
Los Angeles-Long Beach, also in California, came in sixth, behind Seattle-Bellevue-Everett in Washington, and San Diego (California) came in ninth.
Detroit, ranked No 7, enjoyed the "most noteworthy" rise. Despite the city having filed for bankruptcy, median house prices on
realtor.com
rose 37.8 per cent in the quarter, while the median age of inventory is just 45 days, the second-lowest in the nation.
The California Association of Realtors (CAR) expects its home state market recovery to continue gaining momentum. In its 2014 California Housing Market Forecast, released on October 8, CAR sees sales gaining 3.2 per cent next year, and median prices increasing by 6 per cent, following a projected 28 per cent rise this year.
"The housing market has improved over the past year, and we expect this trend to continue into 2014," says CAR president Don Faught. "As the economy enters the fourth year of a modest recovery, we expect to see a strong demand for homeownership, as buyers, who may have been competing with investors and facing an extreme shortage of available housing, return from the sidelines." CAR's forecast projects US gross domestic product growth of 2.8 per cent next year, after a projected 1.8 per cent gain this year. With non-farm job growth of 1.9 per cent in California, it expects the unemployment rate in the state to fall to 8.3 per cent next year from 9 per cent this year, and 10.5 per cent last year. Mortgage interest rates, while nudging upwards, will remain at historically low levels, it says.
CAR vice-president and chief economist Leslie Appleton-Young says: "We've seen a marked improvement in housing market conditions in a year, with the distressed market shrinking from one in three sales a year ago to less than one in five in recent months, thanks primarily to sharp gains in home prices.
"As the market continues to improve, more previously underwater homeowners will look towards selling, making housing inventory less scarce in 2014. As a result, we'll see home price increases moderate from the double-digit increases we saw for much of this year to mid-single digits in most of the state."
This is in line with a nationwide trend, according to the National Association of Realtors (NAR). Its latest quarterly report found that median home prices across the US continued to rise in most metropolitan areas in the second quarter, with the national year-on-year price showing the strongest gain in seven-and-a-half years. Based on income requirements to buy a median-priced home in a metro area, the NAR says that, despite rising prices and higher mortgage interest rates, "most buyers remain well-positioned to afford a home in their area".
John Pallante, vice-president of research and planning at The Agency, a luxury real estate brokerage and lifestyle company, agrees that improving job prospects underpin the revival. And, as sentiment improves on the domestic front, overseas buyers - notably Chinese - continue to seek out US real estate.
"All US urban markets have seen strong increases in demand and pricing as locals that have been sitting on the sidelines are returning to the market, coupled with strong international demand for gateway US cities. New York, Miami and Los Angeles have led the path for international investments in US real estate," Pallante says.
For wealthy Asian buyers - especially Chinese - California is their focus, says Mauricio Umansky, The Agency's CEO and co-founder.
"California is the easiest access point to the US from China," he says. "The year-round great weather is a huge selling point, and existing established Chinese communities all contribute to demand from China. In addition, the brands of 'Beverly Hills' and 'Hollywood' are very attractive to international buyers looking to invest in established US markets. And compared to New York, London and Tokyo, Los Angeles is still a bargain."
Umansky, who will lead a team presenting at the Luxury Property Showcase in Shanghai next month, has been dealing with buyers "from all over China", but says most demand is coming from Shanghai, Hong Kong, Chengdu and Beijing.
Chinese buyers have shown interest in a wide range of properties from US$30 million-plus houses in Beverly Hills, to investment properties in downtown LA, to a condominium at the Carlyle Residences for their children attending UCLA, he says. "Branded and serviced condominiums are very appealing as both an investment and also as an LA . Buyers are attracted to the built-in staff and home management that comes from living in a full-service condominium, as we've seen at both the Ritz-Carlton Residences, LA LIVE and The Carlyle Residences."
BUYING GUIDE
What you can buy for US$36 million 
1201 Laurel Way, an architectural  masterpiece in Beverly Hills, overlooking downtown Los Angeles, Catalina and the coastline of California in one unobstructed, sweeping view. Six bedrooms, 10 bathrooms- and the stuff of dreams. 
What you can buy for US$195,000
Little Tokyo Lofts, a one-bedroom, one-bathroom downtown condo on San Pedro St in Los Angeles, with two parking spaces. The building offers an outdoor pool deck, hot tub, indoor courtyard and gym.
This article appeared in the South China Morning Post print edition as: 'Golden state' bounces back