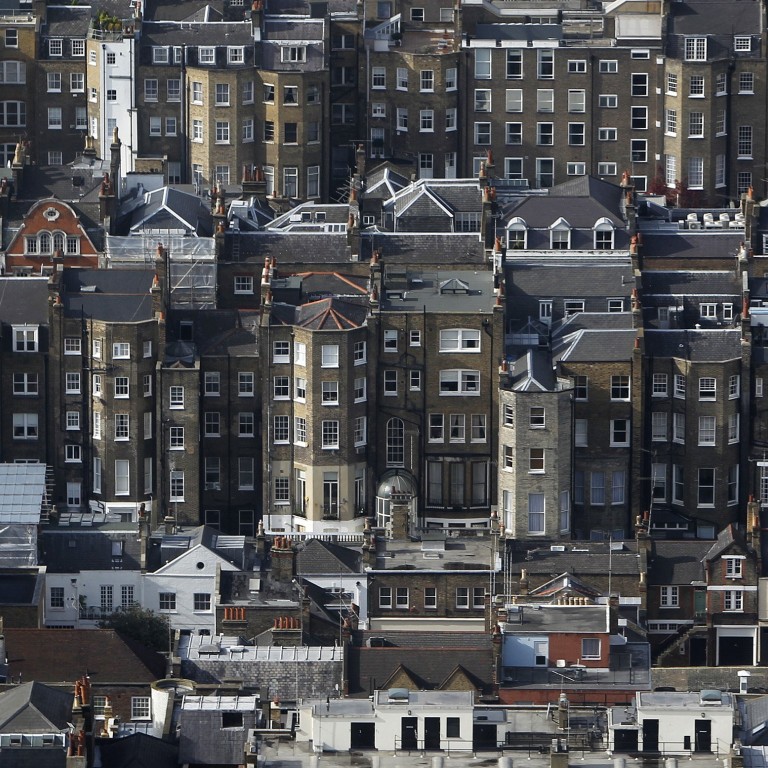 London builder Regal Homes aims to sell 400 houses to Asians this year
Regal Homes aims to sell 400 London houses to buyers who are fleeing political uncertainty at home or just looking for a safe place to invest
Regal Homes, a medium-sized builder in London, plans to sell 400 houses worth a total of more than £350 million (HK$4.54 billion) to Asians this year.
It aims to tap the increasing number of investors from the region seeking a safe haven in times of political uncertainty, undeterred by the possibility of Britain levying a capital gains tax on foreigners.
"We are planning to launch six new projects this year, with half or more released to Asian markets, depending on local demand," chief executive Paul Eden told the .
"Everyone wants a piece of London. It's safe. The education is good."
About 80 per cent of Regal Homes' clients were Asians, and 65 per cent of them were repeat buyers, Eden said last month in Hong Kong, the last leg of a week-long Asian tour talking to clients.
Some Asians were buying for security, while others just needed to spend the money sitting in their bank accounts, he said.
"We are looking at different regions, such as the Middle East - with the crisis going on at the moment, inquiries in my office have gone through the roof," Eden said.
Property agency Knight Frank said political and financial upheaval in some of the world's largest emerging economies was driving a new wave of rich migrants to London's supercharged property market as a place to park their wealth.
Prices in London's top-end residential property have risen beyond the reach of most residents, making it a hot political topic. British finance minister George Osborne said in December that he would impose a capital gains tax on foreign property investors from next year.
Mark Farmer, partner and head of residential at EC Harris, a global consultancy, said it was likely London would still have a competitive advantage over other cities, including New York, even if further taxes were imposed, but investors were now comparing net returns in more detail, especially with entry prices continuing to rise rapidly.
Eden warned against buying outside London, unless it was out of personal interest in a piece of local history.
He spearheaded the company's first international property exhibition in Hong Kong in 2010 and has sold more than 700 units to Asians, including people from the mainland, who account for up to 15 per cent of the firm's customers.
Eden said he expected a possible relaxation of capital controls in China to further increase demand for London property. Even with the foreign exchange restrictions in place now, he is seeing a growing number of mainlanders buying in London, with a majority of them paying cash.
To capture Asian demand, Regal Homes plans to hold quarterly cocktail parties, probably starting in May, to introduce its new launches. It will provide tax consultants as well as its leasing and management teams to try to compete with rivals, including Berkeley Homes and Ballymore, that are also stepping up their marketing and sales efforts in the region.
This article appeared in the South China Morning Post print edition as: U.K. builder provides havens for rich Asians