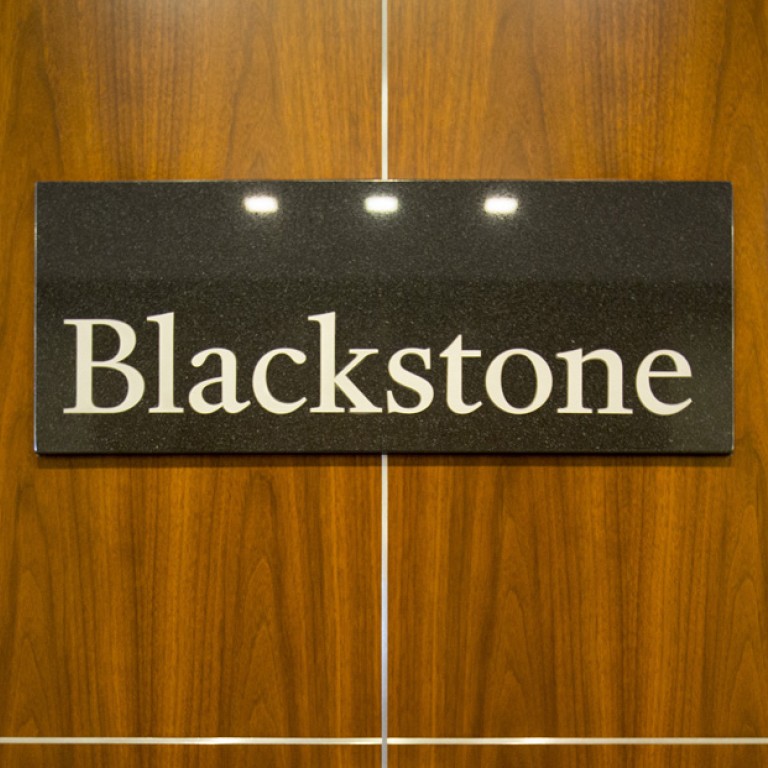 Blackstone's buy-to-rent binge over as prices surge in the US market
Blackstone's massive purchase of houses made it biggest US landlord for single-family homes
Blackstone Group is slowing its purchases of houses to rent amid soaring prices after a buying binge made it the biggest US single-family home landlord.
Blackstone's acquisition pace had declined 70 per cent from its peak last year, when the private equity firm was spending more than US$100 million a week on properties, said Jonathan Gray, global head of real estate for the New York-based firm.
After investing US$8 billion since April 2012 to buy 43,000 homes in 14 cities, the company has narrowed most of its purchasing to Seattle, Atlanta, Miami, Orlando and Tampa.
"The institutional wave has passed," Gray, who oversees almost US$80 billion in property investments, said. "It's at a much lower level than it was 12 or 24 months ago."
Private-equity firms, hedge funds, real estate investment trusts and other institutional investors have spent more than US$20 billion to buy as many as 200,000 rental homes in the last two years.
They snapped up properties after prices fell as much as 35 per cent from the 2006 peak and rental demand rose from the almost five million owners who went through foreclosure since 2008. President Barack Obama credited the investors for helping put a floor under the plunging housing market and consumer advocates later blamed them for soaring prices in some cities.
American Homes 4 Rent and Colony American Homes, the second- and third-largest single-family landlords, also have been scaling back as bargains dry up. Home prices had risen 24 percent since a post-bubble low in March 2012, which was about when corporate buyers started their buying spree, according to the S&P/Case-Shiller index.
The rate of US foreclosure starts fell to its lowest level in eight years in the fourth quarter as higher prices allowed more delinquent homeowners to sell without taking a loss, according to the Mortgage Bankers Association.
Jade Rahmani, an analyst for Keefe, Bruyette & Woods, said large investors were focusing on fewer locations as they gained experience and prices go up.
"Home prices have increased, which narrows the acquisition opportunity," Rahmani said.
"In addition, these companies have done this for a certain amount of time and there are lessons learned."
While institutional purchases nationwide fell to a 22-month low in January, corporate investors were more active in the Atlanta region, buying 25 percent of homes sold, according to data firm RealtyTrac. That helped drive up Atlanta prices 37 per cent since the March 2012 trough.
Last week, a group of 80 tenant and neighbourhood advocacy organisations, including the National Community Reinvestment Coalition and the National Consumer Law Centre, asked federal regulators "to address first-time homebuyers being outbid, tenants being displaced, and neighbourhoods undergoing dramatic changes as private equity and investor cash continues flooding into local housing markets".
Gray, 44, said the influence of corporate investors on home prices had been exaggerated. They represented at most 10 per cent of the two million homes bought by investors in the last two years, according to Rahmani, the analyst.
"There's a narrative out there that institutional buyers are driving the market," Gray said.
"But the reality is that institutional buyers are in a relatively limited number of markets, their buying is tapering and yet home prices continue to go up at a pretty strong clip nationally - even in markets where institutional buyers haven't purchased a single home."
At the height of its activity, Blackstone's Invitation Homes made purchases that may have comprised as much as 6 per cent of sales for several months in one or more of its 14 markets, Gray said.
This may have had a short-term impact on prices, he added.
"We definitely helped alleviate excess distressed housing stock," he said. "We weren't 5 or 6 per cent for a sustainable period of time in any market."
This article appeared in the South China Morning Post print edition as: Buy-to-rent binge over as prices surge