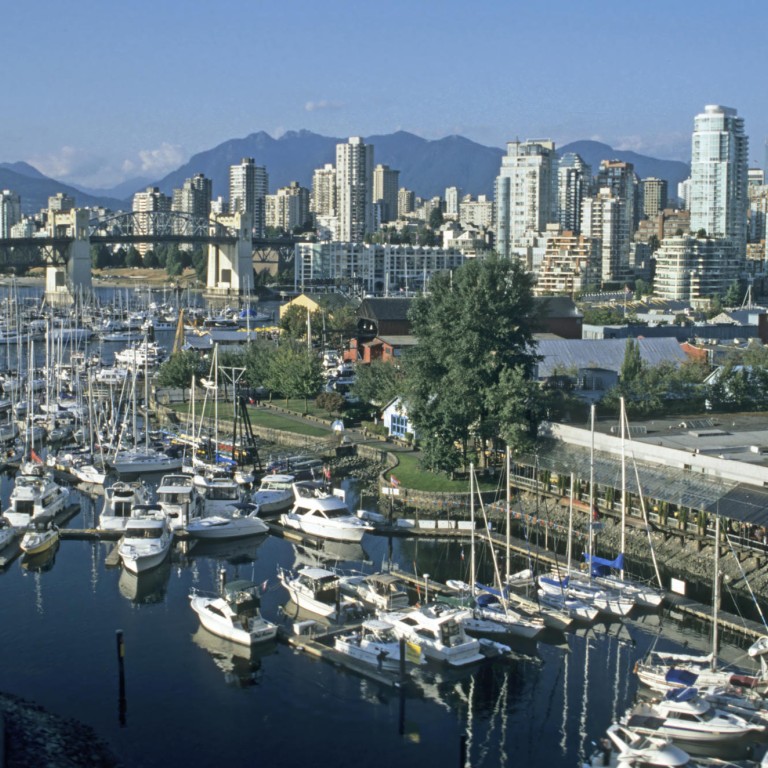 How the end of Canada's millionaire visa will hit the property sector
End of Canadian visa programme for the rich may hit sector, writes Peta Tomlinson
Canadian homes are among the world's most expensive - Vancouver ranks second-priciest behind Hong Kong, according to Demographia - but that has not put off Chinese investors, who number among the most prolific foreign buyers.
What may rattle them, though, is the sudden scrapping of an investor visa scheme via new legislation, which effectively stops top-end foreign property investment in its tracks.
The Immigrant Investor Programme, known as the "millionaire visa", was launched in 1986. It offered visas to foreign businesspeople with a net worth of at least C$1.6 million (HK$11.2 million), and who were willing to lend C$800,000 to the Canadian government for investment across the country, for a term of five years.
What followed was a flood of wealthy Hongkongers and mainlanders who snapped up properties for more than a decade. They were not the only ones: there were hitherto virtually no restrictions on foreigners buying properties in Canada and, while there appears to be no concrete data confirming the actual number of overseas owners, anecdotal evidence of their enthusiasm abounds, particularly in the desirable areas of Vancouver and British Columbia, and Toronto.
So popular was the Immigrant Investor Programme that it was temporarily frozen in 2012 due to a backlog of applicants. Reportedly, there were tens of thousands of applications waiting to be processed, 70 per cent of which were said to be from mainlanders who had lodged them in Hong Kong.
In February this year, while Canadians' eyes were on gold of another kind - "We were watching the [ice] hockey in the Winter Olympics," says Toronto real estate agent Victoria Boscariol - the government announced in its budget speech that the visa programme would be scrapped. Those in the queue would have their applications eliminated, and their fees returned.
Boscariol, of Chestnut Park Real Estate, an affiliate of Christie's International Real Estate, describes the move as shocking. "It was very sudden, [and came] without warning," she says. "We knew they weren't taking any more applications, but to scrap it altogether, without discussion … I hope they do something [else] quite quickly, as this is a huge oversight."
Boscariol believes that Canada had only just begun to tap the potential of Chinese investors. The wealthy do not just buy up property there, she points out - they also purchase cars, set up a house and have their children educated in Canada. China is the leading source country for international students in Canada, accounting for 26 per cent of the total overseas enrolments in 2010, according to the International Institute of Education.
"Now, when China is just starting to look outside its borders [for investment], we are closing ours. The timing is bad, and Canada will lose out big," Boscariol says.
British Columbia's Macdonald Real Estate Group is considering expanding in China. Its vice-president, Dan Scarrow, is on a five-month posting to Shanghai, scouting out potential.
To believe that the Canadian government's move was not going to affect the market is "to put your head in the sand", he says. "The immigration programme was responsible for bringing over a huge amount of wealth from China to Canada - specifically Vancouver and, to a lesser extent, Toronto.
"With 65,000 backlogged applications now cancelled, around 20,000 overseas families - 80 per cent from China - will no longer be settling in Vancouver via the Immigrant Investor Programme."
Most of the homes would have been bought on the West Side, Richmond or West Vancouver at an average sale price of around C$2 million, according to Scarrow. "Let's say C$2 million [multiplied by] 16,000 houses: that's C$32 billion less new money for Vancouver real estate over the next five to 10 years, or roughly C$3 billion to C$6 billion per annum in reduced residential real estate investment.
"That is a huge amount of foregone investment into the Vancouver residential market, so it will have a big impact there, although the parallel Quebec programme's pipeline remains in place with an inventory of three to five years of investor immigrants, most of whom will still end up in Vancouver."
The rest of the country will see a negligible impact, Scarrow says. "Maybe some Vancouver downsizing money will now trickle into some secondary and tertiary markets, but I don't know whether it will even be measurable. The rest of the Canadian market's rise has been largely due to a combination of growing incomes and falling interest rates. Vancouver has had those two factors, plus investment from overseas."
Canada is one of the most popular countries listed on
Juwai.com
, a Hong Kong-based international property portal - it ranks fourth behind the United States, Australia and Britain for outbound Chinese homebuyers. Andrew Taylor, its co-CEO, says the most frequently-searched Canadian cities are Vancouver, Toronto, Ottawa, Vancouver West and Calgary.
Since the visa programme has not taken new applicants since 2012, most Chinese buyers today are coming to British Columbia in other ways, so they're "not affected at all", Taylor says.
"We find, anecdotally, that most mainland Chinese immigrants end up buying property. They trust and value real estate ownership more than most other nationalities."
Buying guide for Vancouver apartments:

The penthouse at Three Harbour Green, described as Vancouver's grandest waterfront residence. Comprising 8,000 sq ft across two levels, plus terraces and sky garden, the four-bedroom, five-bathroom home commands views of mountains and ocean, and has a private garage accommodating seven vehicles.

A studio unit at Ultra, West Village, a new condo building on metro Vancouver's newest SkyTrain line. Average studio size 398 sq ft to 405 sq ft - larger units of one bedroom, one bedroom plus den or two bedrooms are also available.
This article appeared in the South China Morning Post print edition as: Market braces for big impact