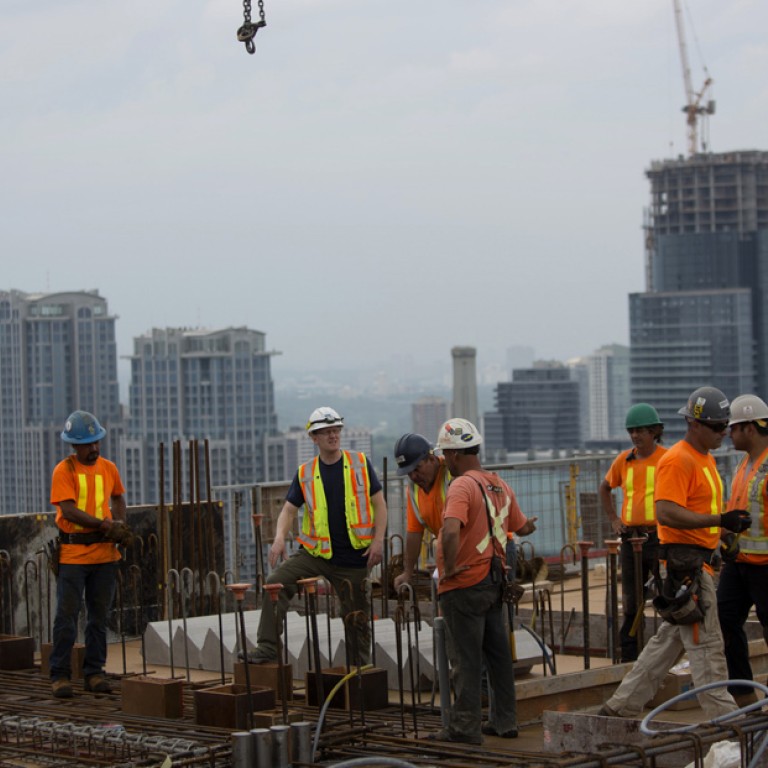 CIBC economist sees risk in lack of Canadian housing data
Little information about market 'mind-boggling' and leading to bearish view, says economist
A lack of comprehensive data on Canada's housing sector poses risks to the country's hot real estate market by restricting information that could help investors make sound decisions, according to a Canadian economist.
Benjamin Tal, a senior economist at CIBC, Canada's fifth-largest bank, called on policymakers to address the issue as rising interest rates are expected to begin to test the market.
Tal pointed to many measures of activity in the mortgage and housing markets that are tracked in the United States but not publicly available in Canada, including credit score distribution across mortgages and homeowners' equity positions.
"The gap between the importance of the real estate market to the economy and the lack of publicly available information on it is mind-boggling," he wrote in a note titled "Flying Blind".
With a new set of policymakers at the helm, including a new finance minister and a Bank of Canada governor named last year, officials "have an opportunity to chart a course that reduces any potential risk of a real estate bubble by making data availability a top priority", Tal said.
Canada's hot housing market has defied expectations of a US-style collapse. While some still warn the market could crash, others expect it will level off, or at worst suffer a correction.
While economists agree that the real test of the housing market will come when interest rates start to rise, the lack of data made it difficult to know how sensitive borrowers were to such an increase, Tal said.
The result was an "asymmetrical" debate over the scale of the pullback the market could face, he said.
Banks and other lenders cannot reveal the information they hold on borrowers. That left the average observer to form opinions based on anecdotal evidence or "questionable macro-based indicators" such as the debt-income ratio, he said, noting these opinions were usually bearish.
"The 'Short Canada' position that is slowly gaining popularity among foreign fund managers is also based on similar partial information," Tal said.
Still, the lack of more granular economic data in Canada relative to the US was not exclusive to the housing sector, said BMO Capital Markets' Doug Porter, another economist.
The shortage of detail seemed to be contributing to a negative view of Canada's housing market, particularly among those outside the country, Porter said.
"It is interesting how there is a lot of bearish opinion of course on Canada's housing market, but the majority of it seems to come from outside of the borders, not within," he said.
This article appeared in the South China Morning Post print edition as: Lack of data seen posing risk to hot housing sector