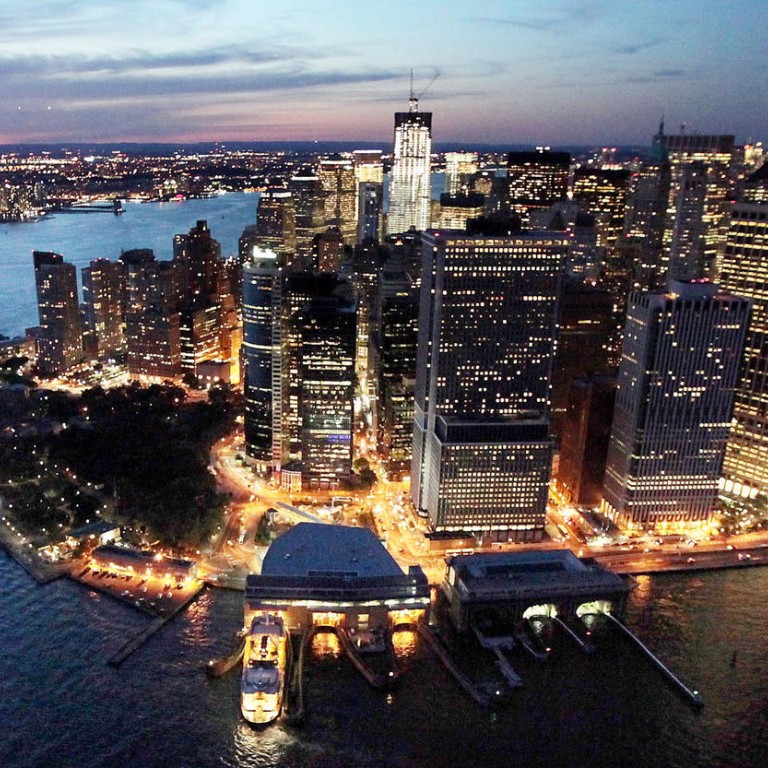 Affordable New York office space is going fast
While smaller and older buildings are filling up, supply of the most expensive space is growing
The surge in office demand from New York's technology, media and fashion companies is rapidly depleting the supply of affordable space in the city, especially in lower Manhattan, according to brokerage Studley.
Downtown had 4.3 million square feet of available class B offices at the end of last month, 45 per cent less than in 2011, Studley said in a report posted on its website. The market's lower rents are being taken advantage of by a wide range of cost-conscious tenants, including engineers and architects, advertising, schools and health care, Studley executives said.
While lower Manhattan's smaller and older office buildings are filling up, the area's supply of the highest quality, most expensive space has been growing, with the opening of new skyscrapers at the World Trade Centre site. As the downtown market gets tighter, tenants are going to have to reach deeper into their pockets for some of that real estate, said Heidi Learner, Studley's chief economist.
"The early-bird tenants have largely taken the best stock" of class B and C offices, she said. Latecomers "are going to be forced to go into a little higher quality space and pay up for it, while realising what they're paying is still significantly less than what they'd be paying in either Midtown or midtown south."
Downtown has about 8.7 million square feet of unrented class A space, including 4.4 million sq ft added in the three years to March, according to Studley. That includes offices in the new 4 World Trade Centre and the almost-completed 1 World Trade Centre, the western hemisphere's tallest building. The market has a total of 95 million sq ft of offices.
Leases were signed for about 10 million sq ft of downtown space in the year to March, the biggest four-quarter tally since 2000, the firm said. The surge was driven largely by creative companies, many of them looking for better rents than they can get in the converted factories of midtown south, where demand has pushed costs out of reach for some smaller firms.
A report in December by New York City's Economic Development Corp said the need for class B and C buildings, critical to companies that have grown out of their startup phase, will exceed the supply starting in 2018. That is because of the expected expansion of such companies and conversions of old buildings to residences, typically the most lucrative property type for developers.
"If we really want to help these businesses grow, we need to really use our resources and some of the tools in our toolbox, whether it's zoning or tax incentives to encourage the preservation of existing B-space or funkier spaces that these companies want to be in," said Alicia Glen, New York's deputy mayor for housing and economic development.
She advocates encouraging commercial and manufacturing zones outside the city's central business districts. "We actively want to see mixed-use communities," Glen said.
The availability rate of class B and C offices downtown fell to 8.7 per cent at the end of the first quarter, compared with the 15.2 per cent rate of early 2011, according to Studley. Space priced at less than US$40 per square foot was depleted by the middle of last year, prompting tenants to look at buildings formerly dominated by financial companies along Water Street on the east side.
Asking rents in lower Manhattan averaged US$49 per square foot at the end of the quarter, a 22 per cent jump from a year earlier, according to brokerage Cushman & Wakefield. Office rents in midtown south averaged US$60 per square foot, a 15 per cent increase. In Midtown, the largest and most expensive US office market, the average was US$70 per square foot, up 6 per cent.
This article appeared in the South China Morning Post print edition as: Affordable New York office space is going fast