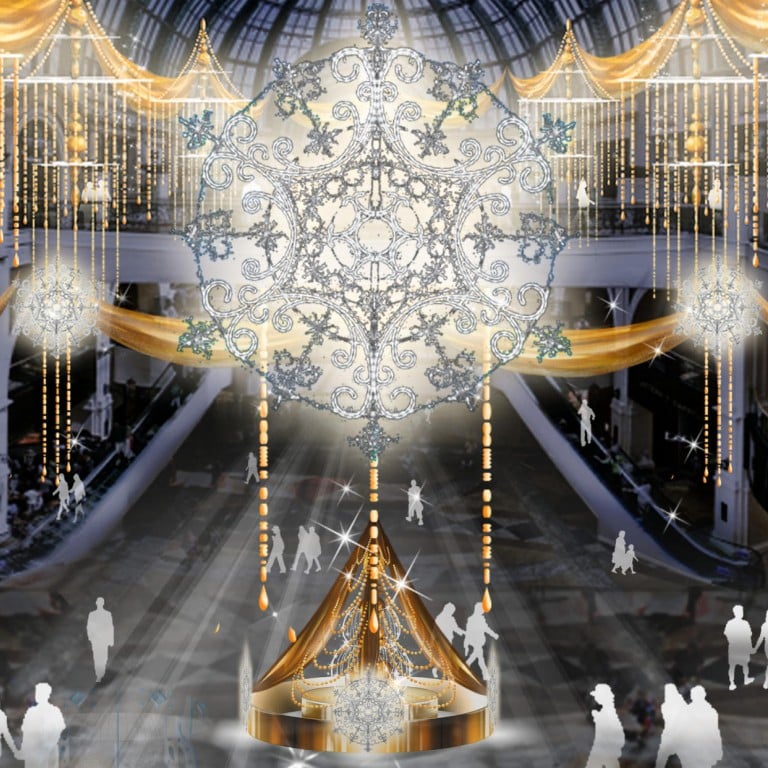 Virtual designers offer services halfway across the world
An increasing number of homeowners are choosing e-design solutions to revamp spaces
Debra Albert, owner of a New York-based consulting firm, recently hired an interior designer to decorate the living room of her Manhattan condo. That designer, Christine Martin, happened to live in Laos.
Alena Capra, a Fort Lauderdale, Florida-based interior designer, was this year commissioned by a Hong Kong resident she had never met to furnish a flat in Florida her client had bought sight unseen, and would not see until after it was decorated.
Dawn Butler, who owns a handbag and accessories firm, is re-doing her home just outside Los Angeles, using Eleni Psyllaki, a designer based in Crete, Greece, who has yet to set foot on the property. And Matthew Goodman, a New York-based designer, completed a lavish interior landscape for a mall in Abu Dhabi without getting on a plane.
Welcome to the world of virtual or e-design, where designers are no longer limited to projects within their geographical domain. In what is a burgeoning trend in home and even retail design, designers need only the right software, a Skype address and good intuition to be able to oversee a project from halfway across the world.
Martin, founder of the e-design site Somebody's Home, was living in South Korea when she undertook the design of a home in Shanghai. Her clients, teachers at the Shanghai American School, consulted her via e-mail, sending photos of the space they wanted to decorate: a large living room that needed to incorporate a play area for their toddler.
Martin sent along designs concepts and sourced furniture and accessories.
Later, when Martin moved to Laos and co-founded the growing virtual design firm Decorilla, she was hired by Albert to furnish an apartment in New York. "I bought a condo several years ago and never furnished it," said Albert. "For all these years, my night table has been a plastic box, and my husband's has been two cardboard boxes. It wasn't a question of money. It was a question of time."
Albert contacted Decorilla and submitted photos and measurements of the space she wanted to furnish, adding details such as the pieces she wanted to keep. Decorilla then sent those details to its 25 designers around the world. Without knowing anything about Martin - including that the designer was in Laos - Albert hired her for the project.
"I liked her ideas about flow, balance and colour," said Albert. "I had a visceral reaction to her plans."
Decorilla, which began last August, is one of the few services of its kind connecting designers in one part of the world with customers in another and effectively operates under a crowd-funding business model. If someone in Hong Kong is looking for decor ideas for a particular space, they can fill out a simple questionnaire on the Decorilla site, submit measurements, photos, likes and dislikes and the budget. That is sent to the company's designers.
A package fee is charged depending on the space, ranging from US$245 for three pitches for a hallway to US$1,239 for seven bids for a studio redesign.
Within seven days, the client will receive designs for at least the number of bids paid for, sometimes more. The client selects the best, and starts working individually with that designer, who will send a 3D rendering of what the completed space should look like, and a detailed shopping list for furniture and accessories through retailers that ship internationally and offer discounts.
Agnieszka Wilk, co-founder of Decorilla, said that since it started last year, 27 projects have been completed, with another 100 underway. The programme is proving so popular that she has received about 500 applications from designers. "It's ideal for projects that are more about decorating," said Wilk. "It's an affordable solution for many."
Martin concedes not physically visiting a space is far from ideal, but it has never been an impediment to the projects she has worked on virtually.
Designers tell clients how to take measurements and what to photograph, or schedule a video call to see a space virtually.
Much of the oversight is the responsibility of the client, who has to hire and oversee painters and electricians if need be.
Matthew Goodman, who has worked on large retail and commercial spaces in the Middle East from his base in New York without having seen them in person, says that often the client would rather work with someone remotely without having to fly them in. In some cases, he said, local talent is hard to find, hence the rise in outsourcing projects.
Alena Capra, who did have the advantage of being on site in the Florida home she worked on for a Hong Kong client, is now rolling out a division of her business focused on e-design: she will ask potential clients to measure the space and charge a flat rate based on the square footage.
"I would suggest that people start with a smaller room, like a bathroom, because those are easy rooms to measure. And people who do this have to be realistic about it - we're not opening up walls or doing anything structural. Space planning is universal - they want to see a mood board, a look, and then they can go out and find what they need."
This article appeared in the South China Morning Post print edition as: Virtual designers are only a Skype call away