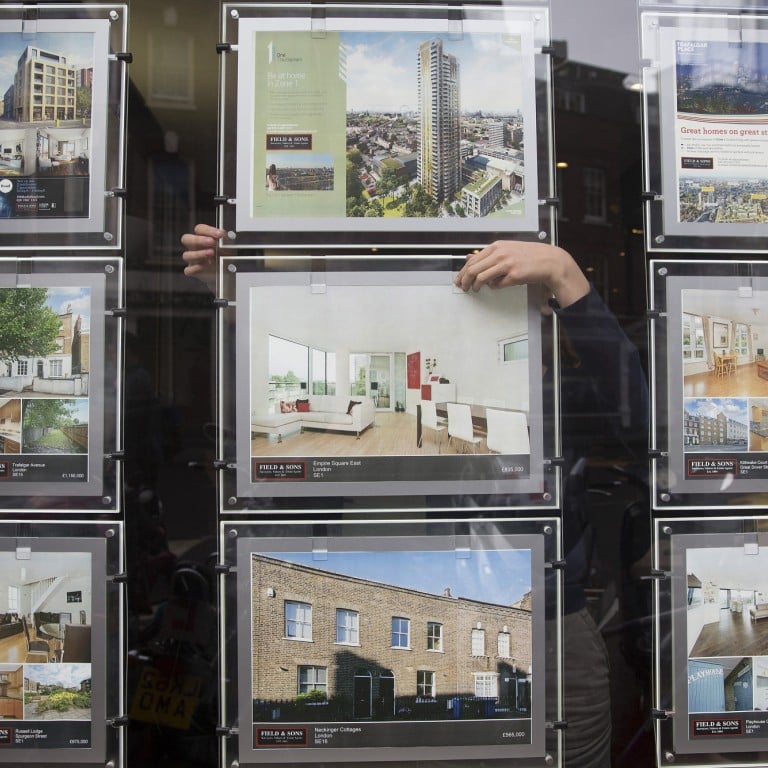 Britons struggle to save for down payments on homes
Residents lose interest in buying a home amid surging prices despite government assistance
Most Britons between the ages of 20 and 45 who want to buy a home are not able to save money to put towards a down payment, excluding them from the country's strongest property market in 3-1/2 years.
Those who said they were unable to save anything for a deposit on a home rose to 57 per cent from 42 per cent a year earlier, a survey by mortgage lender Halifax showed, and one in five British residents between the ages of 23 and 27 had no interest in buying somewhere to live.
Record-low interest rates, credit-boosting programmes and a lack of supply are fuelling price increases, making it harder for first-time buyers to make a down payment.
While the government's Help-to-Buy plan assisted homebuyers with deposits, encouraging higher loan-to-value mortgages in the current market was "extremely reckless", Citigroup chief economist Willem Buiter said.
"We may be heading towards the point where the aspiration to own a nice home will be replaced by the aspiration to simply live in one," Halifax mortgages director Craig McKinlay said.
British house prices climbed 7.2 per cent last month to an average of £262,291 (HK$3.4 million), the largest annual gain since September 2010, Acadata said in a report this month.
A preference for renting in Britain, where home ownership has long been a goal for most people, could create better labour mobility and improve economic growth, Halifax said.
It might also lead to fewer homes than necessary being built because demand for properties would be less stable, the mortgage provider said.
Home ownership in Britain is falling for the first time in more than a century, according to government statistics. The number of people who live in their own property declined to 64 per cent in 2011 from 69 per cent in 2001.
Renting a home in Britain now cost almost £1,500 a year more than owning one, data compiled by Halifax showed. Average rents had increased by more than £1,200 since 2009, while the cost of owning was relatively unchanged, it said.
This article appeared in the South China Morning Post print edition as: Britons struggle to save for deposits