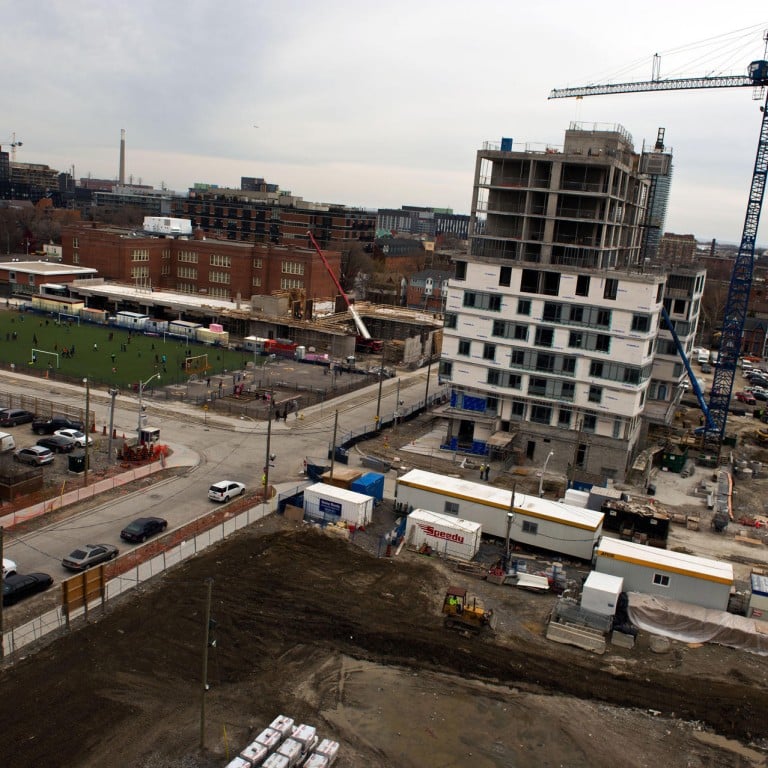 Canada's housing starts rebound to surprise market
Bounce-back in new home construction activity stronger than expected amid rise in prices
New home construction in Canada picked up last month, shaking off the effects of the harsh winter, although economists still expect activity to cool gradually this year.
The seasonally adjusted annualised rate of housing starts rose to 194,809 units from 156,592 in March, data from the Canada Mortgage and Housing Corp showed.
That surpassed analysts' expectations for a gain to 175,000.
March's housing starts were revised slightly lower from the 156,823 reported initially.
The volatile figure for multiple-dwelling urban starts soared 35.1 per cent to 117,612 units, while single-detached urban starts rose 6.5 per cent to 59,180.
"A bounce-back in new home construction activity in April had been expected following the sharp outsized drop in the previous month that likely reflected the negative, though transitory, impact of lingering severe winter weather," Laura Cooper, an economist at RBC, wrote in a note.
RBC forecasts starts will slow to an overall pace of 181,000 this year from last year's 188,000.
Canada escaped the US housing crash that accompanied the 2008-09 financial crisis, and home prices have risen sharply, if not steadily, over the past five years.
Indeed, separate data showed the price of new homes rose 0.2 per cent in March, in line with expectations.
While some economists have predicted the Canadian market will crash, most have said they expect sales and new construction to level off this year and next as mortgage rates rise, with prices continuing to tick slowly higher.
"Looking through the recent volatility in housing starts shows that Canadian homebuilding activity is stable and running at levels supported by demographic demand," BMO Capital Markets senior economist Robert Kavcic wrote in a note.
Aside from weather disruptions and a spike in condominium projects breaking ground in early 2012, starts have held within a stable 175,000 to 200,000 range since about the end of 2009, Kavcic said.
"In other words, homebuilders have been, and remain, quite well behaved," he said.
Year on year, new-home prices nationwide were up 1.6 per cent, data from Statistics Canada showed, within the 1 to 2 per cent range registered over the previous year.
Prices were unchanged in 11 of the 21 urban areas surveyed, up in five and down in five. Prices were flat in the Toronto-Oshawa region and in Montreal, while they fell 0.1 per cent and 0.2 per cent in Vancouver and Victoria, respectively.
The Canadian government, which has intervened in the mortgage market several times since 2008 to cool the sector, has long warned that the combination of high housing prices and heavily indebted Canadians could trigger widespread defaults in the case of an economic shock. But officials now expect the market to stabilise gradually.
The new housing price index excludes condominiums, which the government has said have been a particular cause for concern.
This article appeared in the South China Morning Post print edition as: Housing starts rebound to surprise market