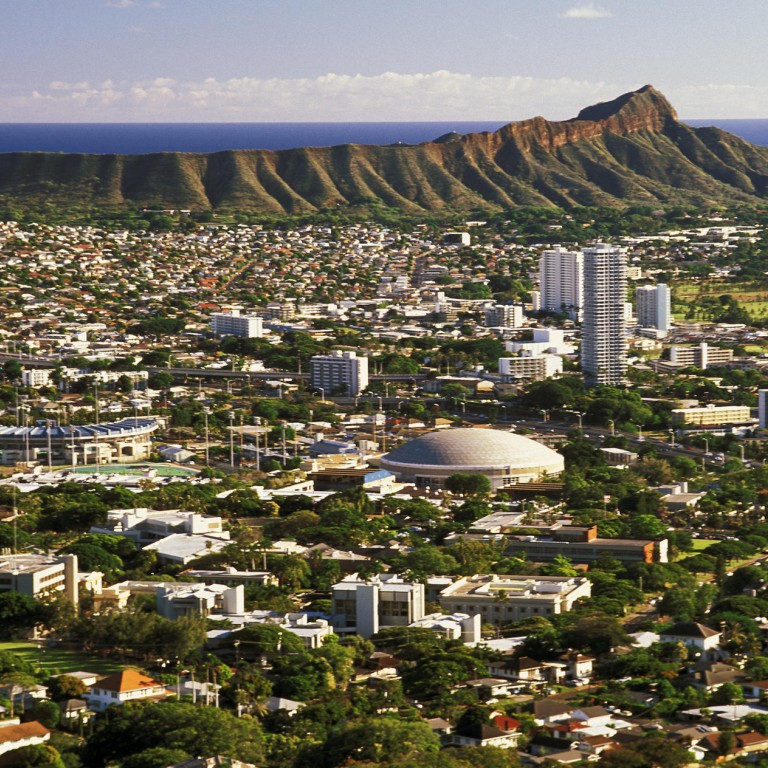 Opinion
Concrete Analysis
by Patrick W. ONeill
Concrete Analysis
by Patrick W. ONeill
Chinese buyers flocking to westernmost US state
Islands' multiethnic culture bridges the relationship between the US and Asia
United States first lady Michelle Obama, speaking about President Barack Obama, stated: "You can't really understand Barack until you understand Hawaii."
The US president was born in Hawaii and attended Punahou School, one of several Ivy League feeder schools in Honolulu.
The multiethnic culture of Hawaii has shaped his understanding and rich connections with Asia.
The Chinese visionary Sun Yat-sen was a graduate of Iolani School in Honolulu and often reflected on the influence his days there had on his life.
Hawaii's geographical location has bridged and influenced the relationship between the United States and Asia for centuries and continues to be a popular destination for education, medical care, finance and property investment.
Recent additions of direct flights from mainland China and Taiwan have doubled the Chinese visitor count, and the impact is being felt in the property markets.
Our firm's Honolulu office added 10 Mandarin- and Cantonese-speaking agents to serve the increased demand, supplementing the Japanese and Korean divisions.
Most Chinese buyers are focused on properties in the eastern section of Oahu, which includes Waikiki and the up-scale area of Waialae-Kahala.
Chinese entrepreneur Yue-Sai Kan recently announced her purchase of a US$26 million condominium at the new Ward Village development in Honolulu.
Hawaii consists of six major islands; Oahu, Maui, Hawaii, Kauai, Lanai and Molokai. The island of Oahu has a population of more than one million, making up the majority of the state's total of 1.4 million.
The city and county of Honolulu is the main business, trade, political and tourist hub for the state.
Honolulu has land-constrained topography - similar to Hong Kong, which contributes to the high cost of housing - and is consistently ranked as one of the most affluent property markets in the United States, alongside New York and San Francisco.
This year, Honolulu home prices surpassed the peak levels of 2006 and are projected to continue to show stable but modest growth in the medium term.
The average price of a single-family home on Oahu has gained 8.1 per cent in the past year to US$890,425. The average price of a condominium has risen 7.6 per cent to US$442,484. In Waikiki, the average price of a condominium is US$320,000, while the median price of a home in Waialae-Kahala is US$2.2 million.
Several new Honolulu developments, including One Ala Moana, Ritz-Carlton Waikiki and Waiea, by the Howard Hughes Corp, are selling at over US$3,000 per square foot, with prices surpassing US$25 million.
To understand the Hawaii property market is to better understand the US national outlook.
The continued influence of Asia's buyers, particularly the Chinese, will continue to drive pricing in the near term and influence the socioeconomic growth of the region.
This article appeared in the South China Morning Post print edition as: Chinese buyers flock to Hawaii's affluent shores