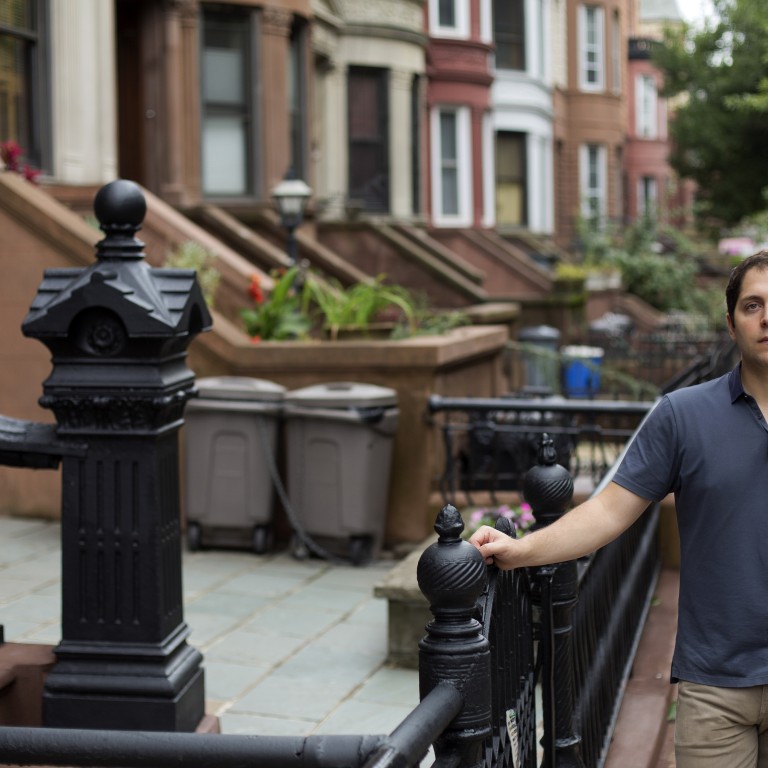 Fund bets on next trendy district in New York
CityShares tempts wealthy investors with chance to buy into blocks of flats in New York neighbourhoods ripe for gentrification
New York's real estate world is filled with tales of ordinary people who bought property decades ago and saw values soar to the millions. Seth Weissman is seeking investors to get in early on the next hot neighbourhoods.
The veteran of Goldman Sachs Group and hedge fund Perry Capital started CityShares, which enables participants to reap rewards from increasing demand for flats in gentrifying areas.
Investors who pledge at least US$100,000 to one of the programme's neighbourhood-focused funds become partial owners of a group of buildings and share in the rental income.
The first pool is more than halfway towards its target of US$5 million, which will be used to buy properties in Brooklyn's Bedford-Stuyvesant.
Harlem in upper Manhattan is next, with a goal of as much as US$20 million.
Additional funds are planned for Bushwick, Crown Heights and Sunset Park, all in Brooklyn.
Renters are pushing into those more-distant areas after getting squeezed out of the borough's waterfront communities, where leasing costs rival Manhattan's.
CityShares is the first programme of its kind and offers a way to invest in burgeoning markets that are poised to grow as New York's workforce expands, Weissman said.
"One of the things we learned from talking to investors was a lot of people thought about value creation through the evolution of a neighbourhood," Weissman said. "Everybody seems to have that anecdotal story - my aunt and uncle bought an apartment in Chelsea in the late 1970s and made a lot of money. There were so many of those stories."
In Bedford-Stuyvesant, Weissman plans to buy as much as US$15 million of properties -- mostly blocks of flats with ground-floor retail space - with US$5 million coming from investors and the rest borrowed.
Buildings would be renovated, with a focus on cost-saving upgrades such as converting old oil furnaces to gas, he said.
Purchases of apartment buildings in Brooklyn jumped 67 per cent in the first half of this year from a year earlier, with Bedford-Stuyvesant, Bushwick and Crown Heights accounting for about a quarter of transactions, according to a report by Ariel Property Advisors.
Weissman said he chose neighbourhoods for the funds based on amenities renters look for, including easy access to transport and job centres.
Bedford Stuyvesant and Harlem, in particular, were distinguished by their blocks of 19th-century brownstones and a sense of community that was hard to replicate, he said.
CityShares investors must be accredited under Securities and Exchange Commission rules, meaning they made at least US$200,000 in each of the past two years or have a net worth of at least US$1 million.
That is more restrictive than crowdfunding, in which large amounts of money are raised through small contributions.
Weissman said his programme also differed from such websites as Realty Mogul and Fundrise in that those companies distributed pledges to property managers and developers, while CityShares would buy and manage buildings directly.
Participants would collect quarterly dividends from leasing income and in about a decade should see the benefits of price gains as the properties were sold, he said.
The goal for the first fund was an annual return of at least 12 per cent over seven to 10 years, the majority of which would come from rents, he said.
The median sale price of a multi-residence townhouse in Brooklyn was US$1.1 million in the second quarter, according to the Corcoran Group. That is more than 10 times the minimum CityShares investment.
The second tier of Brooklyn neighbourhoods, such as those targeted by CityShares, had already become more popular as renters priced out of Williamsburg and other communities along the East River looked south and east for cheaper alternatives, said Ofer Cohen, the president of brokerage TerraCRG.
In Bedford-Stuyvesant, the median monthly apartment rent has risen 46 per cent in the past five years.
This article appeared in the South China Morning Post print edition as: Fund bets on next trendy district