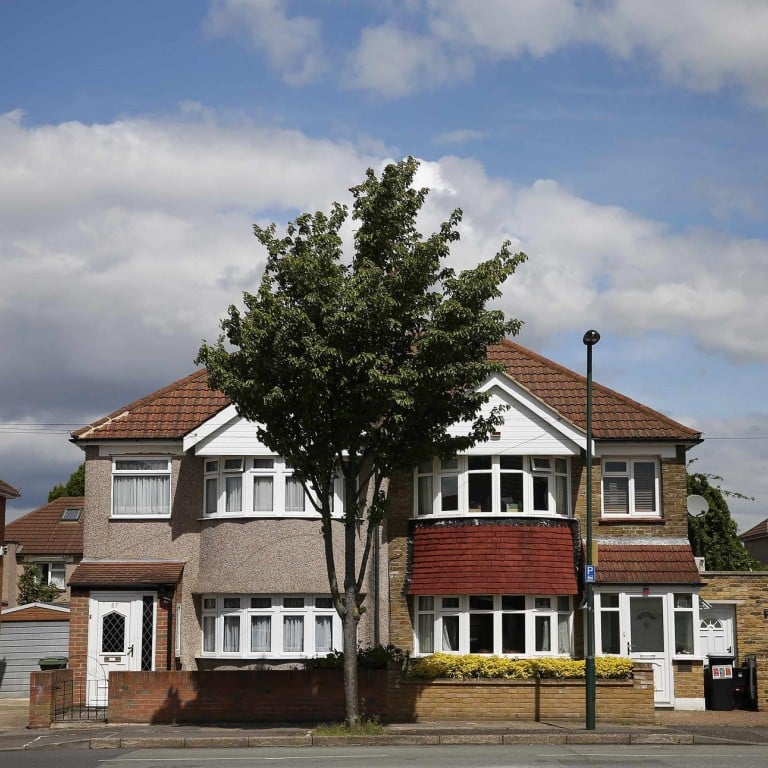 Fears of proposed 'mansion tax' hit prices of luxury property in London
Asking prices for luxury London flats are lowered amid concern about opposition Labour Party's proposed tax on high-end property
Anup Pankhania had to cut the offer price for flats he is developing in London's Bloomsbury district by as much as £500,000 (HK$6.24 million) because of a luxury-home tax that does not exist yet.
The discounts are just one example of price increases for the best London homes stalling after over five years of gains as investors wait to see if Britain's Labour Party will take power next year and impose a promised annual "mansion tax" on properties valued at £2 million or more. Owners of second homes who are based abroad would pay more than those who possess a single British property and live in it.
"There's too much uncertainty and that rings in the ears of all the buyers," said Pankhania, managing director of developer Jaspar Group of Companies. "Foreign investors get worried and that's a direct effect of all these politics to do with this mansion tax."
Prices of the city's most expensive homes rose at the slowest pace in more than three years in the third quarter, according to London-based broker Marsh & Parsons. A new tax will add to concerns among overseas buyers who are already contending with a rising British pound as well as a series of levies imposed by Prime Minister David Cameron's coalition government.
The eight flats in Jaspar's Bloomsbury project were valued at an average of about £2 million before the price cuts, Pankhania said. The central London boroughs of Westminster and Kensington and Chelsea contain 46 per cent of homes valued at £2 million or more in all of England and Wales, broker Knight Frank estimates.
"Every investor has a choice and they don't need to choose London," Nick Candy, the property developer who helped conceive the One Hyde Park apartment project, said at a conference this month. The luxury-home market "may have a slowdown towards the back end of this year, and maybe even a pause next year, before we know who's going to be in power".
One Hyde Park was completed in 2011 in the Knightsbridge neighbourhood and it has secured some of the highest prices ever paid for flats in the capital, including one that was valued at as much as £175 million when it sold in April.
High-value London homes, which rose even when average prices were still dropping across Britain, now trail the rest of the capital's residential market. The average price in the 13 neighbourhoods that Knight Frank defines as prime central London rose 7.7 per cent in the 12 months through to the end of August. Houses and flats in the British capital climbed by 19.6 per cent on average in the same period, according to the Office for National Statistics.
Labour, which has backed a mansion tax since last year, stepped up its support this month in an article by Ed Balls, its finance spokesman, in the newspaper.
"Ordinary Londoners should be protected and wealthy foreign investors must finally make a proper tax contribution in this country," Balls wrote. Those who own homes worth £10 million or more "should make a much bigger contribution".
The party plans to raise £1.2 billion from the annual tax. The amount would be about £3,000 a year for London-based homeowners with properties valued from £2 million to £3 million, according to Balls. He was not specific about how much more second-home owners would pay. Labour leads the Conservatives among voters by 32 per cent to 30 per cent, an ICM poll published by the found on October 12.
The plan to tax all owners of luxury homes contrasts with a proposal in New York for a levy on non-resident holders of flats valued at more than US$5 million. The owners would pay a 0.5 per cent surcharge at that level, which would gradually raise to 4 per cent for units valued at more than US$25 million.
If the British mansion tax is introduced, flats now valued at as much as £2.3 million will probably sell for less than £2 million, said Michael Lister, a lecturer at University of Westminster and a former head of British property lending at Bank of Ireland.
"One would expect developers to find sales at, say, £2.2 million, very difficult," Lister said. "This could lead to reductions in sale prices and difficulty in selling."
Values in London's best districts have risen more than 70 per cent since the last trough in 2009 as overseas investors sought a safe haven for their cash and the pound slumped in value. Prices in many parts of the city have now been driven beyond the reach of most Londoners, putting pressure on politicians to rein in values and making developers more dependent on continued foreign investment.
This article appeared in the South China Morning Post print edition as: Mansion tax fears hit London values