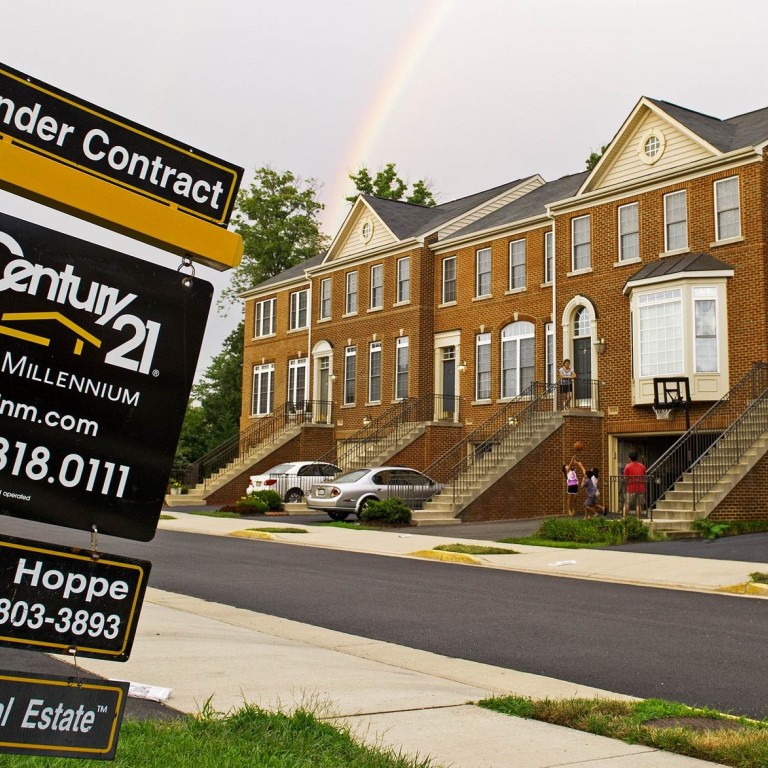 Pre-owned US home sales rise to one-year high
Sales pace of second-hand houses exceeds five million for the fifth consecutive month
Purchases of second-hand homes in the United States unexpectedly rose last month to a one-year high as low borrowing costs sustained the recovery in residential real estate.
Existing homes sold at a 5.26 million annual pace, the strongest since September last year and up 1.5 per cent from a revised 5.18 million pace in September, the National Association of Realtors reported.
It was the fifth consecutive month that the sales pace topped 5 million.
Prices also climbed, the association said.
Employment growth and mortgage rates near historic lows are helping stir buying interest that will probably underpin the economy. At the same time, limited wage gains, student debt and stricter lending standards are headwinds for those looking to own for the first time.
"This is much healthier than we've seen over the last year or so," said Scott Brown, the chief economist at Raymond James & Associates, who projected a 5.25 million pace of sales. "We're still a long way from recovery, but we're on our way."
The median forecast in a survey of 78 economists called for a 5.15 million pace of resales, with estimates ranging from 5.05 million to 5.27 million. September's figure was revised from a previously reported 5.17 million.
Among other reports, the Labour Department said first-time claims for unemployment benefits fell by 2,000 to 291,000 in the week to November 15.
The National Association of Realtors' figures showed the median price of an existing home that was sold last month rose 5.5 per cent from a year earlier to US$208,300. Purchases increased 4.7 per cent from a year earlier on an unadjusted basis.
Total inventories fell 2.6 per cent to 2.22 million, which included a 3 per cent decline in the supply of single-family homes, which stands at 1.96 million.
Single-family sales increased 1.3 per cent to a rate of 4.63 million. Condominiums sold at a 630,000 annual pace, up 3.3 per cent from September.
Cash transactions accounted for about 27 per cent of all purchases, up from 24 per cent a month earlier, the report showed.
Foreclosures and other distressed property sales accounted for 9 per cent of the total last month. The share of properties sold to first-time buyers held at 29 per cent.
"I think first-time buyers this year are at the low point and I do anticipate growth going into next year," said Lawrence Yun, the chief economist of the National Association of Realtors. There was "more job creation and I think underwriting standards will be dialled down modestly."
Sales of existing homes, tabulated when a purchase contract closes, are recovering from a 13-year low of 4.11 million in 2008.
Low borrowing costs have helped underpin housing. The average 30-year, fixed-rate mortgage was 3.99 per cent in the week, down from 4.22 per cent a year ago, according to data from Freddie Mac.
Borrowing costs remain low as Federal Reserve policymakers keep their main interest rate near zero. Minutes of the central bankers' meeting last month showed a wide-ranging debate over whether to retain a pledge to keep rates near zero for a "considerable time".
This article appeared in the South China Morning Post print edition as: Existing home sales hit one-year high