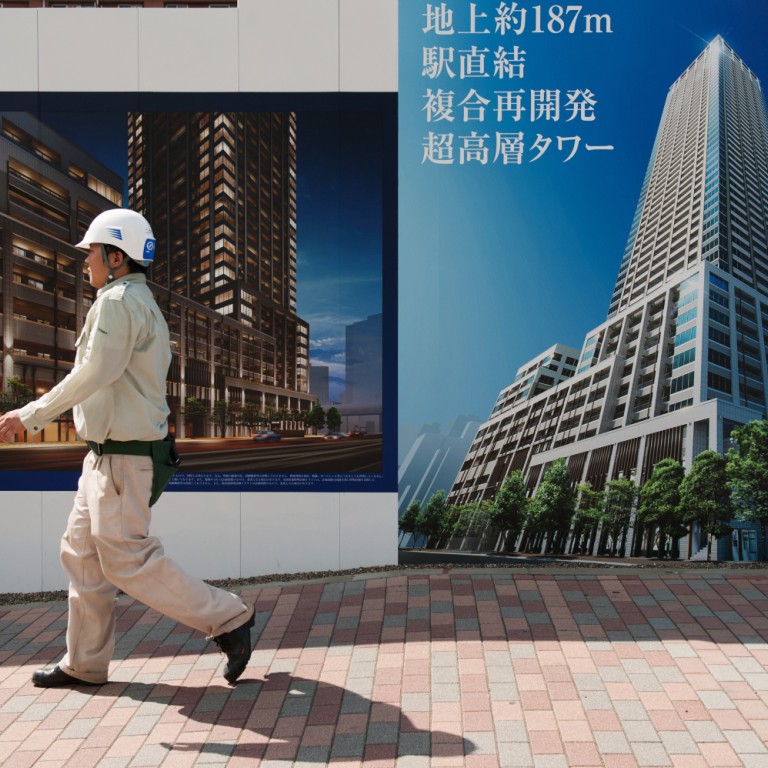 Japan firmly on the radar for global property investors
Bullish sentiment towards the country's property market from a wide range of players is fuelled by expectations over 'Abenomics'
Offshore investors are once again focusing their attention on Japanese real estate and this time around, the composition of buyers is different when compared with the last international buying surge before the global financial crisis.
While international entities might remain overall net sellers of Japanese real estate, due primarily to international banks and legacy funds liquidating portfolios, Japan is again at the top of many international investors' buying lists.
Tokyo tops JLL's Global Commercial Attraction Index published last month.
Unsurprisingly, Tokyo receives most of the international demand. It is after all, the world's largest urban economy.
As Tokyo becomes increasingly competitive for real estate buyers, domestic and international fund managers are also expanding their acquisition criteria beyond the capital.
Buying requirements are not only emerging from the private equity groups which dominated international buying before 2008, but also from a wide variety of capital sources.
Investor groups include sovereign wealth funds, global pension funds, international corporates, private equity funds and, increasingly, high-net-worth private investors from Asia and elsewhere globally. Each of these investor groups have different return requirements, hold period expectations and pricing criteria which dictate the type of assets they are seeking and those that they are capable of buying.
This variety of demand clearly points to a healthy offshore buying market, one which is anticipated to grow further next year.
While the investment drivers of these investors are different, common to most are growth expectations fuelled by the "Abenomics" policies to reflate Japan's economy, the low cost and high availability of leverage, the relative pricing compared with other global gateway cities and the short-term attraction of the recent currency devaluation.
The 2020 Tokyo Olympic Games is also seen as being a major catalyst for infrastructure enhancement, further boosting the positive sentiment towards both Tokyo and wider Japan.
Investor momentum towards Japan is strong and we are receiving increasing inquiries from all investor types looking for education on the market, pricing levels and current opportunities. Many of these inquiries are from "hot" capital sources looking to be deployed quickly as a specific result of the yen devaluation. The currency has dropped about 35 per cent against the US dollar since Prime Minister Shinzo Abe was elected in late 2012.
The downside is highly protected when investing in Japan due primarily to the size and liquidity of the real estate market, its high quality stock and institutional tenant base.
Further comfort is provided by Japan's political stability, its perceived safe-haven status, its relatively attractive tax regime and the expected further growth in medium-term domestic institutional investor demand.
But what about Chinese buyers? Unlike other global markets, where in recent years it has largely been the influence of Chinese investors that pushed pricing to historic record levels in all sectors of the real estate market, their influence on the Japanese market has been relatively muted.
However, with the perceived improvement in political relations between China and Japan, Tokyo could be the next global market to witness the influence of Chinese capital.
Anecdotally, our teams are increasingly picking up the sense of a greater willingness of Chinese investors to seek consent to invest in Tokyo as an alternative to their favoured locations of London, New York, Paris, Los Angeles and Sydney.
It is believed that China Investment Corp is on the verge of undertaking a significant real estate transaction in Tokyo and that this might well encourage other investors to follow and increase the flow of Chinese capital to Japanese real estate investment.
Asset owners in Japan are seeking to take advantage of the increased investor momentum and competition through recycling their portfolios and selling to these offshore groups while the market is hot.
However, just as Japanese real estate investment trusts, the dominant real estate buyer group last year, and other domestic buyers have specific investment criteria dictating the types of assets they can buy or price they can pay, offshore groups depending on their characteristics have their own criteria, and assets have to meet this criteria.
In order to maximise sale prices, vendors have to appropriately select, package and present the right opportunities to purposely identified buyers. Many offshore buyers receive the headlines for paying outstanding prices. However, most international buyers are relatively sophisticated and only pay top dollar for the right assets.
Two recent transactions which JLL advised on demonstrate the increased competitiveness and the variety of international capital targeting Japan. Secured Capital sold Pacific Century Place in Tokyo to GIC for about 170 billion yen (HK$11.1 billion) and Singapore-listed Thakral Corp acquired two office buildings in Yotsbashi-suji, Osaka, for 3.6 billion yen.
The JLL team anticipates closing two further significant asset sales to offshore buyers before the year-end. Next year, we anticipate even greater participation from offshore investors.
This article appeared in the South China Morning Post print edition as: Japan on radar for globalinvestors