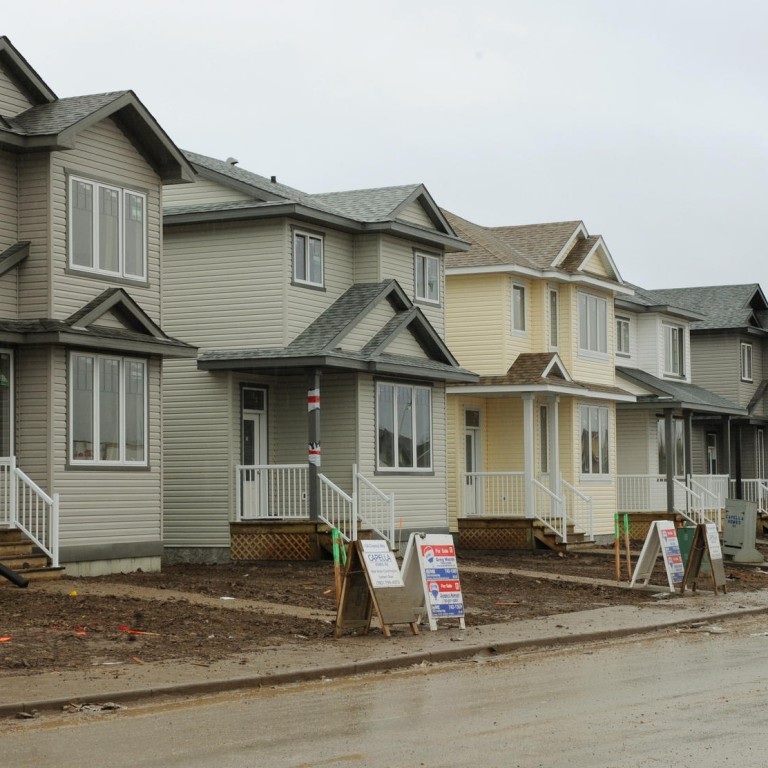 Canadian home prices halt rising streak
Housing costs drop 0.3 per cent on the month but are still up 5.2 cent from a year earlier
Canadian home prices fell last month in their first monthly decline in a year, the Teranet-National Bank composite house price index shows.
The index, which measures price changes for repeat sales of single-family homes, shows prices fell 0.3 per cent nationally from October. They were still up 5.2 per cent from November last year.
Mazen Issa, a senior macro strategist at TD Securities, said the data showed "a necessary breather" in this year's run-up in prices.
"But we do not foresee a protracted period of lower prices, with interest rates mired near historical lows and no inclination from the Bank of Canada to use monetary policy to reduce excesses in the housing market," Issa said in a note to clients.
"The more likely path for home prices [next year] is to grind higher yet again."
Analysts do not expect the country's central bank to raise rates until the second half of next year.
Canada escaped the housing crash in the United States that accompanied the 2008-09 financial crisis, and home prices have risen sharply, if not steadily, over the past five years despite the federal government's moves to tighten mortgage lending rules.
The Teranet data shows prices fell in eight out of 11 cities.
The monthly slump was led by a 1.6 per cent drop in Halifax, a 1.5 per cent fall in Quebec City and a 1 per cent decline in Montreal.
Prices fell 0.7 per cent in Winnipeg, 0.6 per cent in Ottawa and 0.3 per cent in Toronto, Calgary and Victoria. Home prices were flat in Hamilton and Vancouver, and they rose in only one market, a 1.1 per cent increase in Edmonton. By contrast, eight of the 11 cities showed year-on-year gains - 1.4 per cent in Calgary, 6.2 per cent in Edmonton, 7 per cent in Hamilton, 0.6 per cent in Montreal, 7.3 per cent in Toronto, 5.9 per cent in Vancouver, 1.4 per cent in Victoria and 1.5 per cent in Winnipeg.
Prices fell 1.8 per cent in Halifax, 0.2 per cent in Ottawa and 0.3 per cent in Quebec City.
This article appeared in the South China Morning Post print edition as: November sees pause in price gains after run-up