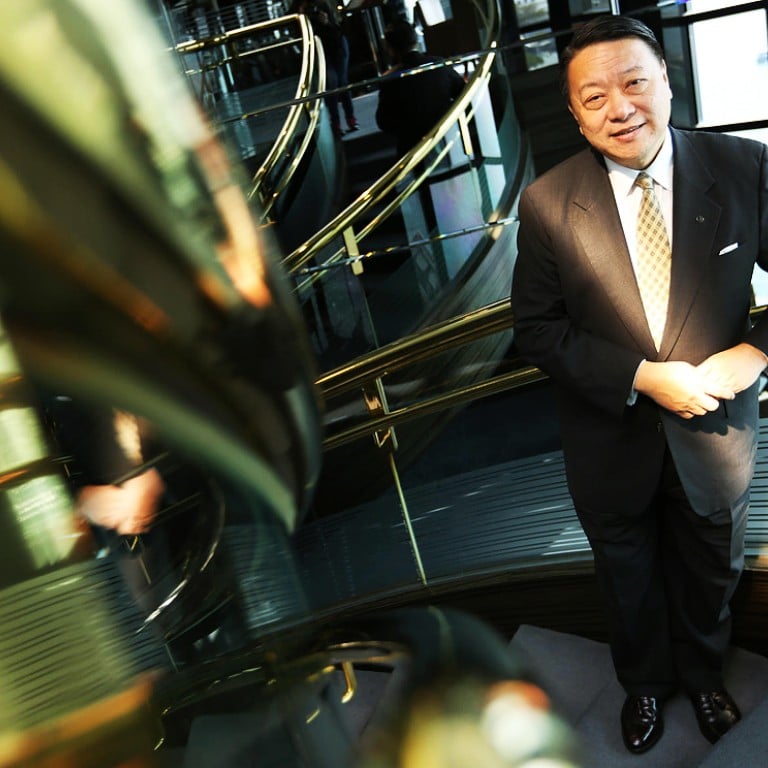 New
CDL launches campaign to woo Hong Kong and mainland China tourists
City Developments Ltd (CDL), a major developer in Singapore, is launching an aggressive push to market its joint-venture luxury hotel to lure travellers from Hong Kong.
Last week, the company kicked off a road show in Hong Kong to unveil the soon-to-be opened South Beach, which is part of a S$3 billion (HK$17.3 billion) mixed development in Singapore.
Aloysius Lee Tse-sang, the chief executive of South Beach Consortium, a joint venture CDL formed with Malaysian company IOI Corp, said the hotel was in the city centre and close to Suntec Singapore Convention and Exhibition Centre, which is popular with business and leisure travellers.
Besides Hong Kong, he said, "[mainland] China is a very good market for us to grow".
"Previously, Chinese travellers would join tours covering Singapore, Malaysia and Thailand. But now Singapore is the only destination," said Lee, who will head London-listed Millennium & Copthorne as its chief executive from March.
Millennium & Copthorne Hotels established its footprint in Hong Kong a decade ago. The company owns 50 per cent of New World Millennium (formerly known as Nikko Hotel) in Tsim Sha Tsui and 26 per cent of JW Marriott at the Pacific Place in Admiralty.
Located on Beach Road, South Beach has 654 rooms and is due to open in April.
The hotel is part of a mixed development, which consists of 500,000 sq ft of grade A offices, 190 residential units, a retail area and a private dining club.
Lee, who is leading a team to promote the hotel in Hong Kong, Beijing, Tokyo and Taipei, said mainland China was the second-largest market for Singapore in terms of tourist arrivals after Indonesia.
In the first 11 months of last year, 1.59 million mainland Chinese travellers visited Singapore, according to statistics from the Singapore Tourism Board. They accounted for 12 per cent of the city's 13.72 million tourist arrivals.
Indonesia remains the biggest market with 2.7 million travellers visiting the city.
Tourist arrivals from Hong Kong reached 584,947 in the same period.
Lee said the impact on South Beach, which charges S$400 per room per night, of President Xi Jinping's anti-corruption campaign, would be minimal.
In Singapore, the average occupancy rate was 85 per cent while the deluxe sector performed even better, achieving an 87 per cent rate, he said.
"Yes, there is a certain adjustment of spending [among mainlanders] but China's outbound spending for normal business and holiday travellers has not changed much," he said. "South Beach, although categorised as a deluxe hotel in terms of pricing, is not a lavish or overdone luxurious hotel."
In
C-suite
, Aloysius Lee discusses the outlook for the South Beach development and his future as the head of CDL's Millennium & Copthorne Hotels arm
This article appeared in the South China Morning Post print edition as: South Beach woos HK and mainland travellers