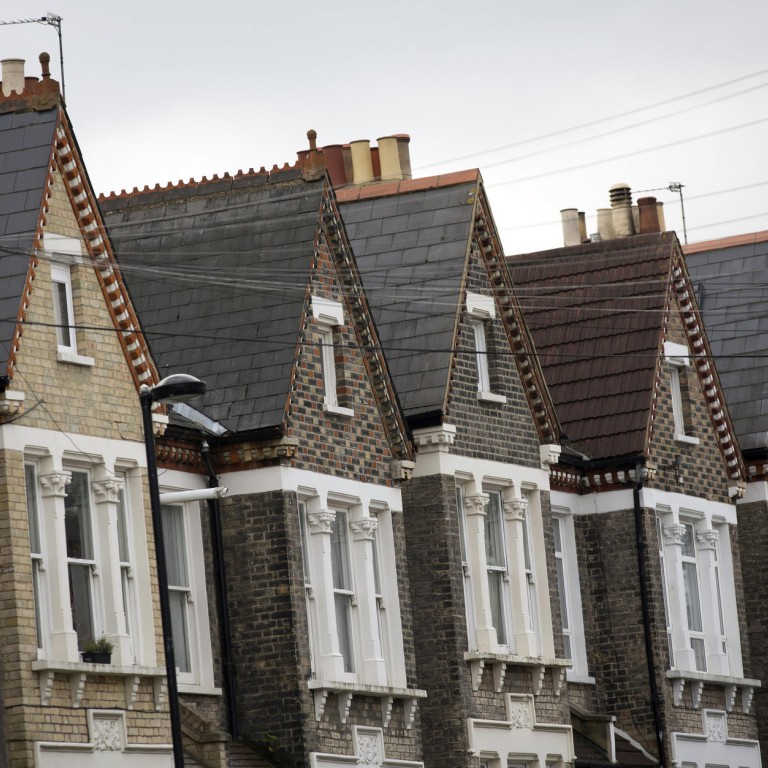 New

|
Election jitters spur fall in London home prices
London home sellers asking 0.4 per cent less in the first decline in March in three years on concern over 'mansion tax' and stamp duties
Asking prices for London homes have declined as affordability constraints and pre-election jitters denied the property market its usual spring boost.
Prices demanded by sellers dropped 0.4 per cent following a 2.8 per cent jump last month, property website Rightmove said.
It was the first decline seen in March for three years and took the average London house price to £580,308.
Values in England and Wales rose 1 per cent.
"This month fits the consistent pattern of ebbs and flows in many different localities within the overall London market, with prices still going up in some better-value boroughs and still going down in others that have overshot," Rightmove director Miles Shipside said. "The consistent theme is of a readjusting market."
Near-record house prices and lending curbs introduced by the Bank of England last year were making it hard for first-time buyers, Rightmove said.
At the top end of the property market, the prospect of a "mansion tax" if the Labour opposition wins the May 7 election and recent changes to the stamp-duty system are weighing on demand.
Under the overhaul introduced in December last year, buyers of homes costing more than £937,500 pay more tax.
Asking prices in inner London boroughs fell 2.2 per cent, while outer regions of the capital rose 1.5 per cent.
The slowdown was reflected across England and Wales, with asking prices rising at half of the pace seen last month.
Annual house price growth slowed to 5.4 per cent from 6.6 per cent.
Rightmove warned, however, that demand continued to outstrip supply in many locations and buyers were paying bigger down payments.
In addition, pressure is building in the buy-to-let sector from people who plan to use their retirement savings to buy property when new pension freedoms come into effect next month.
"With new-build levels remaining low and only a small increase in properties coming to market compared to last month, the supply side is still a critical but missing part of the jigsaw if pent-up demand is to be satisfied," Shipside said.
All nine regions outside London showed annual gains in asking prices, except the northeast.
The average national price was £281,752, up 5.4 per cent from a year earlier, Rightmove said. The average for Greater London rose 5.5 per cent.
In the capital, the biggest monthly increase was in the north London borough of Islington, which jumped 7.2 per cent.
A 17.1 per cent drop in Westminster was the biggest for any London district.
This article appeared in the South China Morning Post print edition as: Election jitters spur fall in prices