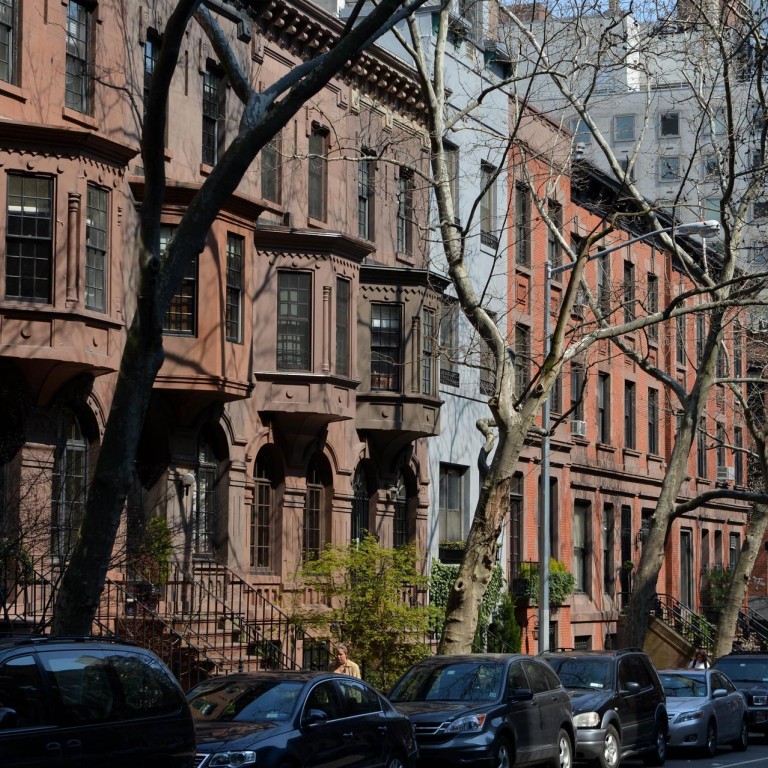 US renters' love affair with expensive cities
Apartment dwellers prefer to pay higher rents for the job opportunities and amazing lifestyle in prime locations
High rents are worth it.
At least that is the sentiment of apartment dwellers in New York, San Francisco and Washington, who say they are more satisfied living in those cities than do renters in far more affordable areas such as Milwaukee, Albuquerque and Detroit.
The finding comes from a survey released by Apartment List, a San Francisco-based company that helps renters find homes. It dovetails with other evidence that people are spending more on rent yet avoiding home ownership, given the high cost of a down payment.
Tenants in the most expensive cities expressed more confidence in the local economy, felt safer from crime and enjoyed the parks, recreation and nightlife, according to the survey of more than 18,000 renters.
"These are all places that are very, very expensive," said Andrew Tam, the vice-president of data science at Apartment List. "It's this combination of having excellent job opportunities and an amazing lifestyle."
In other words, it appears to reflect the adage that you get what you pay for.
The higher prices point to strong demand from renters in cities with solid job markets and cultural and recreational amenities but also limited supplies of apartments.
Renter priorities do shift with children. For parents, safety tends to edge out the local economy as the dominant factor.
Monthly rent for a two-bedroom apartment in San Francisco averages US$4,250. Even so, the availability of higher-paying technology jobs, outdoor space and lifestyle caused renter satisfaction there to be rated "A-plus".
Washington, with its plum legal and government-related jobs, also earned an A-plus and New York drew an A. (A grade at B-minus or lower was deemed below average.)
Lower rent proved to be a poor predictor of satisfaction, Tam said. Milwaukee, where rent for a two-bedroom unit averages US$960 a month, earned a C-minus. Albuquerque (US$750) received a C-minus and Detroit (US$610) flunked with an F.
Renters enjoyed the best of all worlds in Louisville, Fort Worth, Texas, and Columbus, Ohio: high satisfaction at roughly the same levels as the most expensive cities but with average rents below US$800.
Evidence suggests many renters are accepting the financial pressures created by expensive cities.
About a third of apartment dwellers in New York, San Francisco, Los Angeles and Miami were forking out more than half their pay cheques for rent, said Jonathan Eppers, the chief executive of RadPad.
The government defines housing costs in excess of 30 per cent of income as burdensome.
Nearly 50 per cent of renters using RadPad choose to pay with a credit card, even though the company charges them an additional fee for doing so. This suggests they are trying to smooth out their cash flow because payday seldom lines up with due date for the rent.
"More renters than we think are living cheque to cheque," Eppers said. "They're willing to pay that 3 per cent fee in order to make sure that they pay their rent on time."
Nationwide, rents are consuming a greater share of incomes.
In April, the median rent climbed 4 per cent over the previous 12 months to US$1,364, real estate data firm Zillow said. That was nearly double the 2.1 per cent annual increase in hourly wages tracked by the Department of Labour.
Many renters aspire to own a home. But 70 per cent of tenants who dealt with a rent rise in the past two years say they "cannot afford" to buy at this point, according to survey results released by mortgage giant Freddie Mac.
"We've found that rising rents do not appear to be playing a significant role in motivating renters to buy," said David Brickman, an executive vice-president at Freddie Mac. "This contradicts what some in the housing market think as they expect more renters ought to be actively looking to purchase a home."
This article appeared in the South China Morning Post print edition as: Renters' love affair with expensive cities