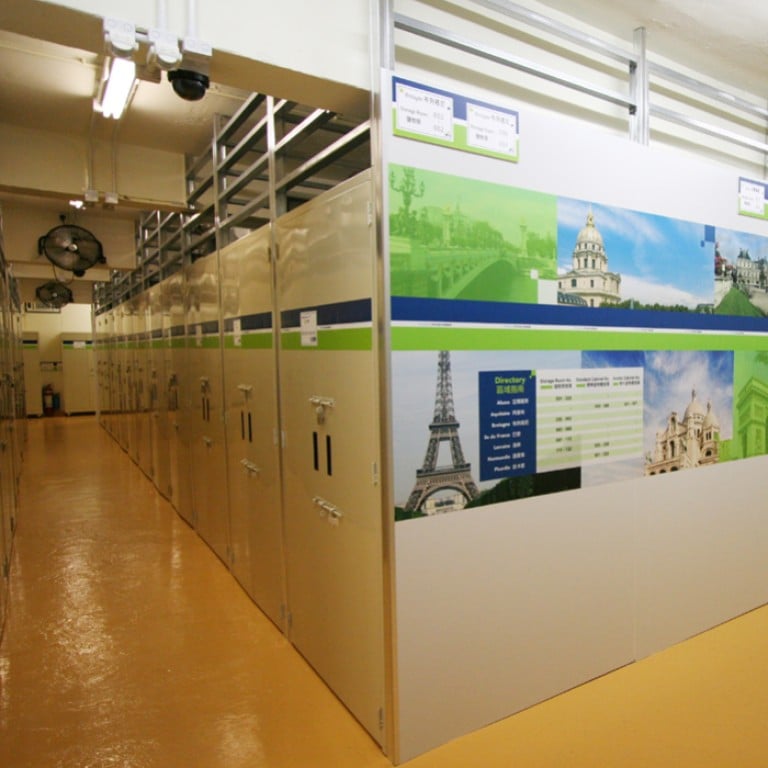 New
Self-storage segment in Asia lures investors as demand surges
Hong Kong, Tokyo and Singapore lead the market amid favourable demographic and business trends
Property investors have gradually been drawn into the self-storage segment as demand for storage space rises in Asia, according to consultant CBRE.
The strong demand was prompted by favourable demographic developments and robust business activities that involved office and e-commerce expansion, with Hong Kong, Tokyo and Singapore leading the trend, the consultant said in a report.
CBRE said the saturation of the segment in Asia remained low, as measured by self-storage per household.
It believes there is a potential shortfall of self-storage space of 27.9 million sq ft in Tokyo, 12.1 million sq ft in Hong Kong and 5.5 million sq ft in Singapore.
According to Public Storage, the largest self-storage real estate investment trust in the US, the demand is driven by disruptive life events such as death, divorce, downsizing and dislocation.
As a result of favourable demographic and economic trends in the Asia-Pacific, investor interest in the self-storage alternative sector has picked up in recent years.
The huge success of the recent Self-Storage Expo Asia, which drew about 200 participants, was testament to the growing interest, CBRE said.
"The improving sentiment is also reflected by the multiple self-storage investment deals we've seen over the last couple of years and the increase of interest from global real estate funds," said Darren Benson, the executive director for industrial and logistics, brokerage services at CBRE Asia.
According to the consultant's latest survey on Asia-Pacific investors' intentions in January, 7 per cent of the respondents said they had already invested in the self-storage sector, while 9 per cent expressed interest.
"The outlook for the sector is positive, especially in Hong Kong, Tokyo and Singapore," said Jonathan Hsu, the head of occupier markets research at CBRE Asia.
The next target markets for self-storage would be Shenzhen, Shanghai, Beijing, Taipei, Kuala Lumpur, Manila and Bangkok, the consultant said.
It said these cities were experiencing similar demand drivers as more developed Asian cities, including tighter living spaces due to urbanisation, strong job growth and other dislocation events, and a growing office market.
"There are significant opportunities for growth in this sector but we should be aware of three key risks: the overall awareness of self-storage, the scarcity of suitably located and priced properties, and the short lease terms and land tenure in Asia," said Hsu.
This article appeared in the South China Morning Post print edition as: Robust demand for storage space in Asia lures investors