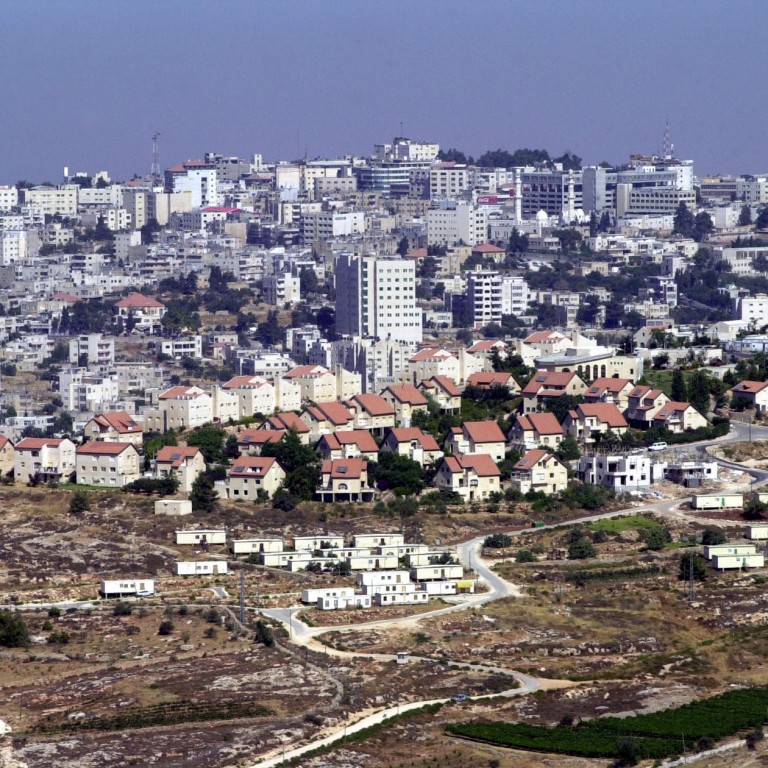 New

|
Israeli Finance Minister faces uphill battle to curb home prices
Moshe Kahlon plans to increase supply and cool demand by raising taxes on investment housing but the private sector is sceptical
After huge success in slashing mobile-phone rates, new Israeli Finance Minister Moshe Kahlon hopes to do the same with sky-high housing costs with reforms aimed at increasing supply and cooling demand by raising taxes on investment homes.
The soaring cost of owning a home - and of living in general - has fuelled fierce public debate for years in Israel and helped touch off mass street protests in 2011 that served as a wake-up call to political leaders.
Kahlon, who as communications minister in 2012 opened up the mobile sector to competition, is merely the latest politician to try to dampen the molten housing market.
Since 2007, house prices have nearly doubled, the Bank of Israel says, thanks to low interest rates and a myriad of bureaucratic obstacles that limit new home construction.
This has sent mortgage loans to record highs and monthly payments down, with many Israelis locking in the tax advantages of owning property over stocks and bonds.
Contractors blame the high prices on the lack of land released by the government, which owns more than 90 per cent of the country's territory, and the long process to obtain permits.
Under a long-awaited plan unveiled last week, Kahlon proposed increasing supply by converting flats used for offices into residential dwellings, rezoning public land to permit homebuilding and tackling a shortage in construction labourers by training more Israelis and bringing in more foreign workers.
He also proposed raising the tax on those owning more than one home to 8 to 10 per cent from between 5 and 7 per cent to discourage the purchase of houses solely for investment, a trend that has accelerated as interest rates have dropped to near zero.
"We are taking responsibility and presenting an unprecedented government reform … that will handle both supply and demand," Kahlon said.
Prime Minister Benjamin Netanyahu, who has failed in the past to rein in housing costs, said he wanted parliament - where his coalition holds a narrow majority - to quickly pass Kahlon's reform package.
A previous attempt by Kahlon's predecessor, Yair Lapid, to lower housing prices by eliminating the value-added tax for some first-time homebuyers fell victim to political infighting that brought down the government.
The private sector's response to Kahlon's initiative has been sceptical.
Eldad Tamir, the chief executive of the Tamir Fishman brokerage, called the proposal disappointing and lacking substance since it set no timetables, and said such plans were destined to fail.
"It's more of the same," he said, adding that a tax increase on investment homes would lead to higher prices in the absence of a steep rise in supply.
A survey published last week showed 73 per cent of Israelis did not believe home prices would fall in the next two years.
Ahead of the March 17 election, Kahlon campaigned largely on lowering housing costs for newly married couples. Since taking office a month ago, he has consolidated and taken control of all housing-related agencies seen as causing bureaucratic obstacles.
A report by the Taub Centre for Social Policy Studies found the residential construction process took an average of 13 years - 11 for bureaucratic hurdles to be cleared and two for construction. It noted that in most European Union countries, the maximum time needed to obtain a permit was 12 weeks.
The central bank has taken steps to try to cool the housing boom, mainly by curbs on mortgages, but believes boosting supply is the best long-term answer by making more land available for construction and streamlining the planning and approval process.
Doron Cohen, the head of Dun & Bradstreet Israel, believes the best way to lower housing prices is to build more, noting that the country's population has doubled to 8.3 million over the past 30 years, with the forecast for another doubling by 2045.
"That requires an additional 2 million units and means 80,000 units a year," said Cohen, who advocates creating a long-term rental market.
Israel now builds about 43,000 housing units a year, many of them outside Jerusalem and Tel Aviv, where demand is highest and most of the population lives.
A major problem is that Israel lacks an established long-term housing rental market. As a result, young couples traditionally buy homes, often with the help of their families.
It now takes 141 months of salary to afford an apartment of average value, up from 103 in 2008.
This article appeared in the South China Morning Post print edition as: Minister faces uphill battle to curb home prices