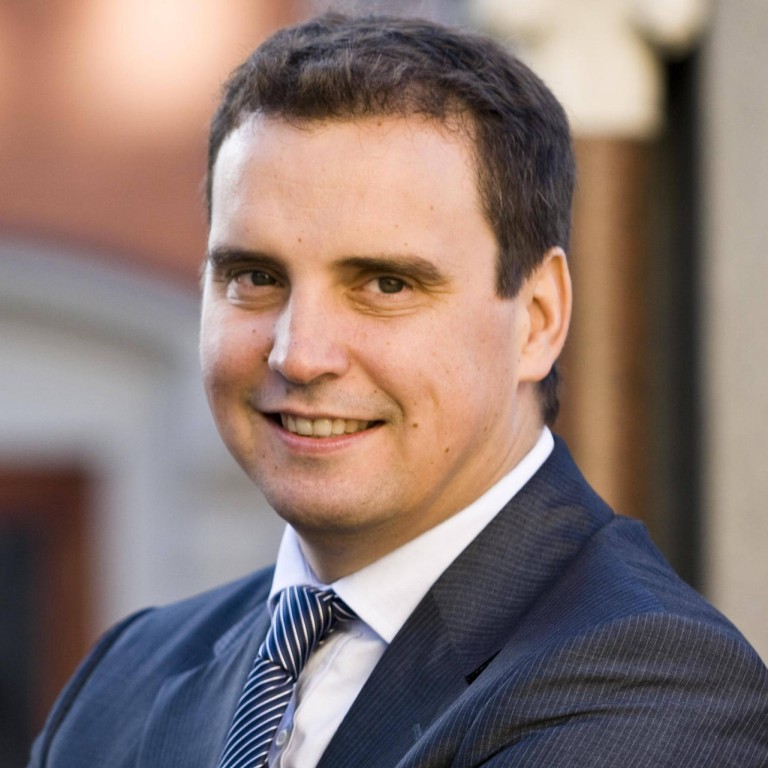 New
Ukraine gearing up for first sale of state assets
Economy minister of crisis-hit nation expects to make disposals in fourth quarter in bid for cash
Ukraine, struggling to reform a shattered economy while restructuring private sector debt and dealing with separatist rebels in its east, expects its first state-owned property sale in the fourth quarter, the economy minister says.
Aivaras Abromavicius, a former investment banker from Lithuania drafted in December into the cabinet of President Petro Poroshenko, said the list of 350 companies up for sale would be led by fertiliser business Odessa Port Plant and power generator Tsentrenergo.
"The fertiliser plant will be the largest single-ticket item. The State Property Fund had recently, at the cabinet of ministers meeting, mentioned a number which is US$500 million for that company alone," Abromavicius said on the sidelines of Concorde Capital's Ukrainian Investment Day conference.
Ukraine's government is trying to raise funds to shore up a near-bankrupt economy reliant on international aid.
The country, which ousted pro-Russian president Viktor Yanukovich last year, has to come up with US$15 billion of savings over the next four years by restructuring sovereign and quasi-sovereign debt as part of an International Monetary Fund-led US$40 billion economic rescue package.
Ukraine is negotiating with foreign bondholders to restructure US$23 billion of debt, but talks have soured over a disagreement on the necessity of a write-down on the principal of the bonds.
Abromavicius, who has lived and worked in Ukraine for the last seven years and is married to a Ukrainian, said the government must move faster on the sales, budgeted to bring in 17 billion Ukrainian hryvnia this year alone.
"As we know, both Europeans and Ukrainians are soon on their summer recess, so things are not going to happen before September. In September I guess it will be some sort of a roadshow in preparation and then starting in October which is already the fourth quarter, things will start to happen," he said.
Interest in the companies was coming from both domestic and foreign investors, Abromavicius said, adding that Ukraine would also make it a priority to sell minority and majority stakes in electricity distribution firms.
"Gaz de France is interested in Tsentrenergo", as were a number of other companies, he said. He declined to speculate on its specific value. At present it might be worth hundreds of millions of dollars, he said.
"It is an asset that in a perfect situation would be worth considerably more than it would be worth right now," he said.
A large number of firms on the state's list for sale were loss-making enterprises with negative equity values, including select coal mines, Abromavicius said.
This article appeared in the South China Morning Post print edition as: Ukraine gearing up for first sale of state assets