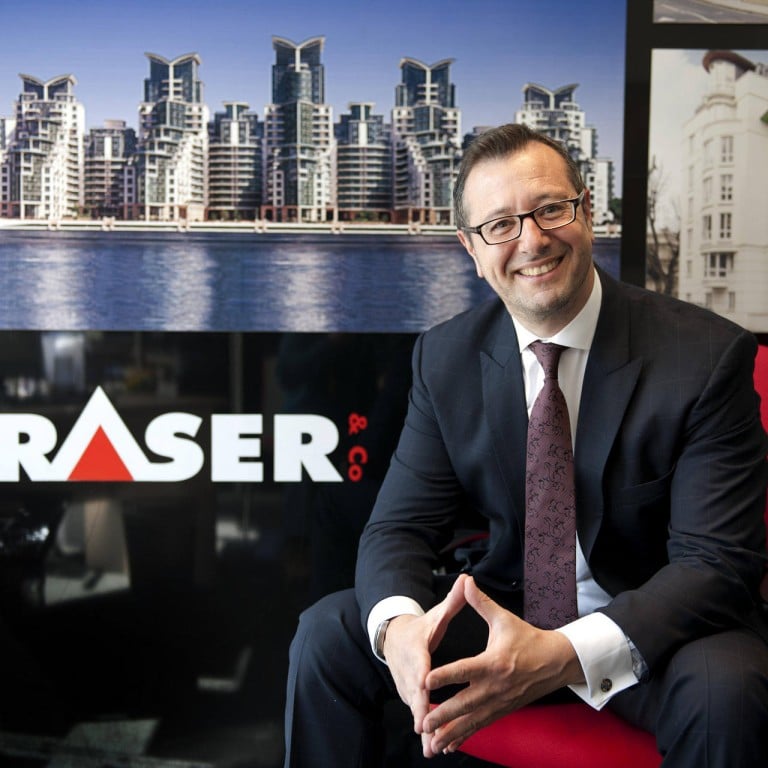 Opinion
Concrete Analysis
by Robert Fraser
Concrete Analysis
by Robert Fraser
Outer London boroughs outperform central areas for first time in 10 years
Savvy investors are starting to consider new pockets of the UK capital that were previously overlooked in order to maximise their returns
As land and development opportunities become fewer in prime central London, it really is no surprise that the outer boroughs are showing greater investment potential. With more developers taking on major regeneration schemes and government investment in infrastructure projects, whole districts of London are being transformed and are offering exciting and lucrative opportunities for those willing to look further afield.
While there is no disputing that London remains the world's capital when it comes to property investment, savvy investors should be considering new, previously overlooked pockets of London in order to maximise their returns.
As data from Land Registry House Price Index 2015 confirms, it is destinations in travel zones 3 to 4 that are outperforming some of the capital's golden postcodes. For the first time in almost 10 years, outer boroughs are reporting much healthier growth figures than the likes of Kensington and Chelsea, and Westminster. Topping the tables of this year's report was Newham in East London, which saw a movement of almost 20 per cent since March 2014 while Kensington and Chelsea saw values rise a mere 5.2 per cent on average.
However, while it might be tempting for investors to look at the No1 spot on these growth tables, the real trick is to go for areas towards the middle and lower end, as these are on the cusp of rejuvenation and yet to reach their full potential.
Boroughs like Barnet and Redbridge are still growing, and so can offer bigger rewards long term. Experiencing an annual growth of 14.5 and 15.4 per cent respectively, both boroughs have been invigorated with investment for various new housing projects that will enhance the existing communities and appeal to the growing number of Londoners moving out to zones 4 and 5 to get more for their money.
With plans to deliver 28,000 new homes over the next 10 years, the fourth largest housing target in London, Barnet is offering plenty of options for investors. Where many buyers will be guided towards Brent Cross where there is £4.5 billion (HK$54 billion) worth of redevelopment happening, Edgware, just four more stops along at the end of the Northern line, is better value with prices as much as 17 per cent lower.
Edgware is experiencing a renaissance, with the extension of The Broadwalk shopping centre and a 10-screen cinema set to transform the town centre. It is only a matter of time until Edgware catches up with the rest of North West London and so investors would be wise to get in early to reap the best rewards - at the end of last year several of Fraser & Co's clients took home a £50,000 profit from the resale of properties purchased in 2010.
Likewise with Redbridge, the borough is set to further benefit from the ripple effect of East London's revival that has been gaining momentum through Shoreditch to Bow and Stratford. Gants Hill is the next stop and sitting on the Central line is in a prime position for access to Stratford, which is now a popular tourist destination thanks to the Olympic Village and Westfield shopping centre. While Stratford's place on the route of London's most exciting infrastructure project, Crossrail, must also be taken into consideration for investment value. Experts have forecast that properties in the eastern section of the route will be given an 8.8 per cent boost by the time it is completed in 2018.
Investors looking to make bigger long-term returns should therefore be seeking advice and guidance from local experts who can uncover London's hidden gems.
Locations benefiting from a knock-on-effect of high profile regeneration projects will offer buyers more for their money when buying off-plan and will see rental yields increase year on year and greater resale profit over five or more years.
This article appeared in the South China Morning Post print edition as: Outer London boroughs outperform central areas