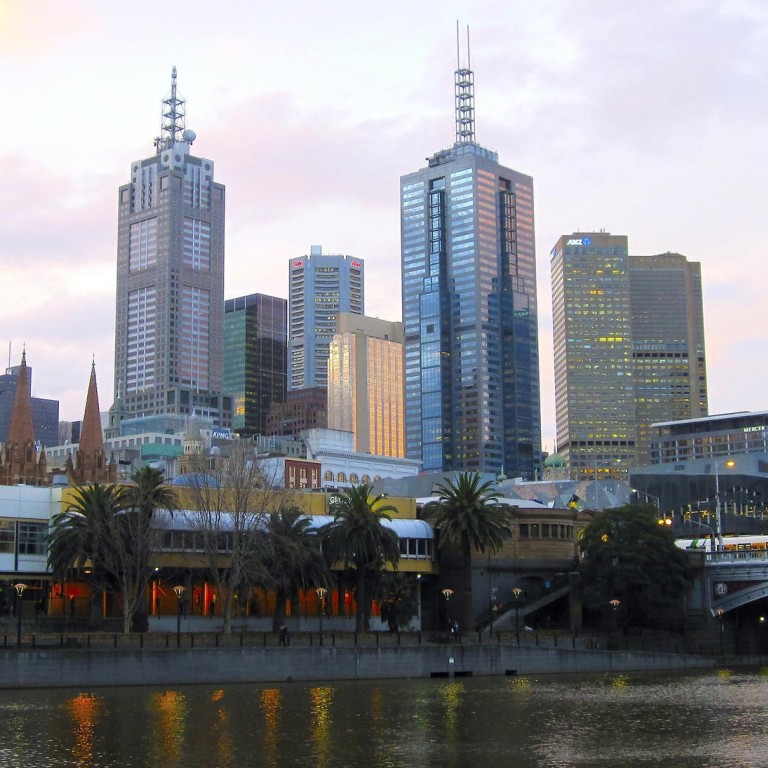 Opinion
Concrete Analysis
by Andrew Wood
Concrete Analysis
by Andrew Wood
Melbourne developers caught off guard by surprise new planning rules
Melbourne's new planning controls, to protect character and liveability, could reduce values of development sites and future apartment supply
Last week, surprise new planning rules came into force in Melbourne to limit the heights, overall areas and setbacks of new buildings in the central business district (CBD) and Southbank area. Introduced as an interim measure for the next 12 months, the government will now consult with the community and development industry to arrive at a suite of planning controls that are aimed at protecting Melbourne's character and liveability.
In 1990 almost no one lived in Melbourne's CBD. It was strictly for business and some retail. There were virtually no restaurants, cafes, icon fashion stores, or apartments. Twenty five years later Melbourne's CBD is hot property and home to some 125,000 people, and growing. Everyone wants to be in the city to eat, shop, play, work, study and live. This has seen the CBD, Docklands and Southbank explode with apartment developments, which in the case of "Australia 108" are up to 100 storeys tall.
The local state government has said the surge in apartment towers places Melbourne's CBD at risk of "darkened streets, wind tunnels and less open space" and has introduced height limits, mandatory setbacks and plot ratios - literally over night. However, these planning changes have three significant consequences for the current market.
The first and most obvious effect is the potential drop in value of development sites. Until now, Melbourne's planning laws have largely been discretionary and in the case of developments exceeding 25,000 square metres, were the responsibility of the Minister for Planning. Successive approvals by the previous Minister for Planning, Matthew Guy, have shifted the market's expectation of likely development yield on key sites. Now, with the surprise introduction of the new planning laws, many of these sites cannot be developed to the height or yield previously envisaged and are therefore worth considerably less.
Nick Baker, Associate Director at Planning and Property Partners said, "There are a number of sites in the CBD and Southbank that will now only allow half the number of apartments developers were previously anticipating. The blunt nature of the new controls will constrain site responsive design and result in the redevelopment of many sites being unviable."
The second impact is a longer-term reduction in future apartment supply in the CBD and Southbank, which will maintain upward pressure on capital and rental values. This will be exacerbated over the next 12 months due to the uncertainty about exactly what format the new planning laws will take. It is very difficult to evaluate the development capacity of a site, and therefore site value, if you do not know what the planning rules will allow. Uncertainty causes inaction in any market, so regardless of what the new planning rules will be, the lack of design and planning progress will delay future apartment supply.
The demand for apartments is best measured by occupancy and not by sales, as the investment market is much deeper than the occupier market. It is not until a project is completed and leased that we find out how many people want to live there and what rent they will pay. By then many new projects will already be under construction so demand signals have a two-year lag before impacting the market. These planning changes bring forward that development delay, thereby bolstering the apartment market.
And finally there is the knock-on effect for inner suburbs surrounding Melbourne's CBD. Developers look for certainty in planning rules to minimise risk and for the next 12 months they will avoid the Melbourne CBD and Southbank where possible.
The burgeoning population has to live somewhere and the cap on development size will mean increased pressure for new developments in nearby suburbs. Areas such as Richmond, South Yarra, Port Melbourne, Carlton and South Melbourne will all attract increased attention from developers. Importantly the development time cycle in these areas is often much shorter, which means it is less likely to see over supply, as a tapering of demand will quickly impact the feasibility of proposed new apartment projects. Additionally these fringe areas have their own planning controls and comprise smaller sites so any increase in development activity will not match the CBD or Southbank size.
Strategic planning in Melbourne should provide consistency and certainty but it seems to change as the government of the day changes. With large areas of the residential hinterland protected, and many sites within the CBD now constrained, strategic planning needs an integrated long-term approach to guide investment, with robust processes for unforeseen circumstances, like the current population explosion and appetite for inner city living.
The planning changes and volatility of change means there will be significant drop off in apartment supply over the next five to 10 years.
The is great news for apartment owners as it limits supply and ensures apartment capital and rental values will be more likely to grow over the investment holding period.
This article appeared in the South China Morning Post print edition as: New rules catch developers off guard