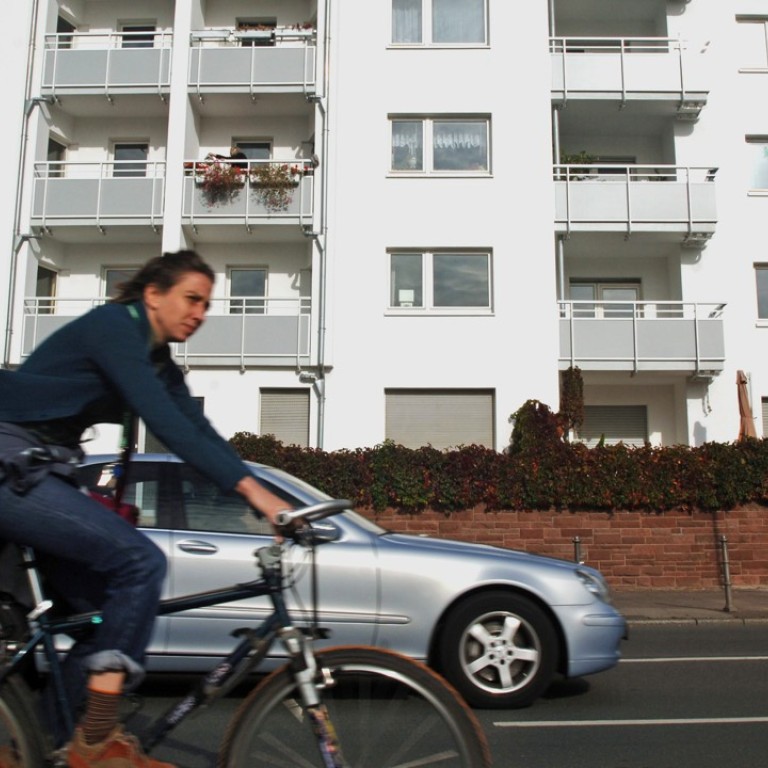 New

|
Scarcity of affordable housing drives German deal frenzy
Affordable housing stock in Germany has been in short supply since a rash of privatisations in the early 2000s
Frantic deal-making in the German property market has spotlighted the scarcity of housing in the country and thrown into sharp relief the influx of up to one million refugees fleeing war and poverty.
Property consolidation reached new heights last week when the country's largest listed residential property owner forced its closest rival to drop a takeover plan in favour of its own, ¤14 billion (HK$119 billion) hostile bid.
Vonovia, formerly known as Deutsche Annington, has already swallowed smaller rivals Gagfah and Suedewo and now has its sights set on Deutsche Wohnen, a peer with most of its properties in sought-after Berlin.
"If you've got a million people coming to your country of 80 million, that's got to be positive for the owners of affordable housing," said Credit Suisse analyst Ben Richford.
Affordable housing stock in Germany has been in short supply since a rash of privatisations in the early 2000s and Chancellor Angela Merkel and the government are under pressure to increase funding in order to help the federal states cope with the growing need.
Secretary of housing Barbara Hendricks estimates the need at 350,000 apartments per year while only 245,000 were built last year. Tenants' association DMB said Germany, which has roughly 40 million homes, currently lacks 800,000 flats.
Adding to the supply crisis, authorities are scrambling to find places for the thousands of refugees streaming into Germany from the Middle East, Africa and Afghanistan every day. Tens of thousands are living in tents as winter approaches.
German towns are struggling to cope with the influx and the right-wing Alternative for Germany has attacked the government's policy, calling it "asylum chaos".
Support for Merkel's conservatives has fallen to its lowest since May 2013, as many Germans and some in her own party fear the country cannot cope with up to a million refugees expected this year.
But even before the current migrant crisis, Germany had high levels of immigration that were helping to counter a demographic squeeze caused by an ageing population, and also increasing demand for affordable housing.
The privatisation trend that gave birth to the listed property groups - Vonovia started out with a portfolio bought up from state rail operator Deutsche Bahn and utilities E.ON and RWE - is reversing in response.
Private property groups have faced public criticism for raising rents while neglecting investments, making further privatisations politically difficult.
"In the near future, we do not expect a new wave of privatisations," said Andreas Mattner, president of German real-estate lobby group ZIA. On the contrary, municipalities are now building new affordable homes to meet growing demand, he said.
About half the German population lives in rented accommodation, and Europe's biggest economy has the lowest rate of home ownership in the European Union, at just 46 per cent.
With generous social security policies, secure pensions and a propensity to save rather than speculate, many Germans are content to rent throughout their lives and typically stay in a rented property for a decade or longer.
Vonovia and Deutsche Wohnen own about half of the million flats held by listed landlords, with recent Deutsche Wohnen target LEG, Grand City, TAG, Buwog and Patrizia owning most of the rest.
These now have few options but to continue merging with each other, experts say.
"Privately owned property groups can only grow through mergers because hardly any portfolios come onto the market anymore," said property merger and acquisition (M&A) specialist Oliver Beyer at law firm Simmons & Simmons.
A rare exception that is likely to come onto the market soon is a roughly ¤1 billion portfolio with 14,000 flats, "Obligo", owned by Patrizia and already being eyed by Deutsche Wohnen and others, people familiar with the deal said.
Although available targets in Germany are becoming scarcer, it is by far the favourite market in the region for owners of affordable residential property, with its growing demand and still-bargain prices.
Credit Suisse notes that an average home in the portfolio of a Vonovia or Deutsche Wohnen costs ¤62,000, which would buy a single square metre of prime real estate in central London.
Austria's Immofinanz last year spun off its German residential portfolio, Buwog, because the value of those assets was being dragged down by its other, mainly commercial, properties in central and eastern Europe.
Christian Schulz-Wulkow from Ernst & Young, Germany's leading M&A advisor by deal numbers, expects deal making among the country's listed companies to continue apace.
"Ample financing is available and most companies trade at a premium to their net asset value so they can easily pay in shares, which is facilitating deals. Investors reward size, not least because they like to be invested in large, liquid assets."
"M&A activity in the residential listed property sector will continue, but we may be close to the peak," he said.