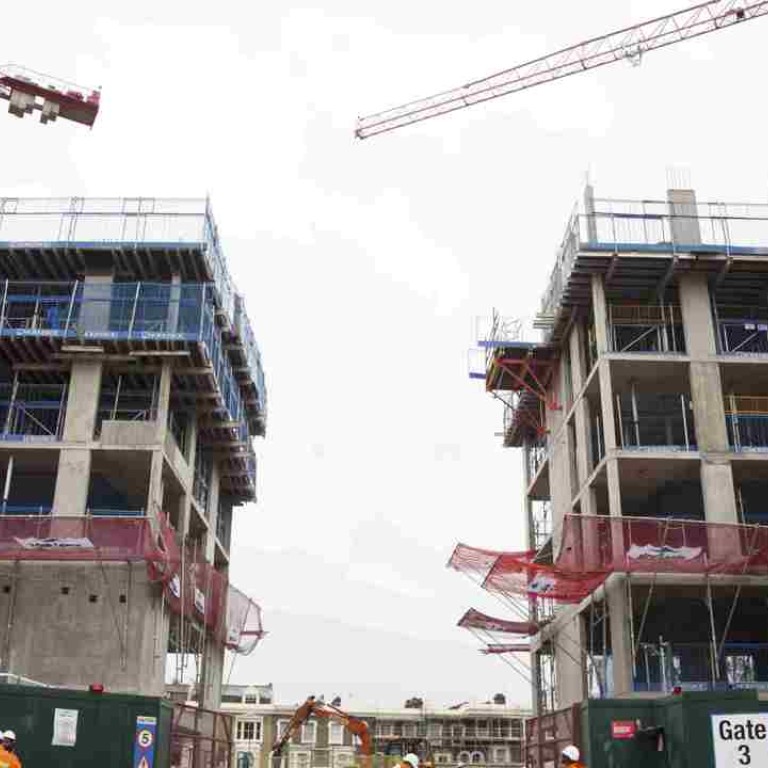 New

|
Britain's construction output falls for third month in September
Weakness in the third quarter partly due to a marked fall in construction by smaller firms in August due to bad weather and longer holidays taken
British construction output fell unexpectedly for a third consecutive month in September, in figures that confirm the sector's drag on growth in the third quarter, official data showed last week.
Construction output fell 0.2 per cent in September, after a hefty 3.4 per cent decline in August and against expectations for a 1.5 per cent rise, the Office for National Statistics said on Friday.
On the year, it dropped 1.6 per cent in September, the biggest drop over two years and against forecasts for a smaller 0.3 per cent decline in a Reuters poll.
The figures confirmed an earlier ONS estimate that construction fell 2.2 per cent in the third quarter, making it the biggest drag on overall economic growth over that period.
A preliminary reading last month showed British gross domestic product slowing to 0.5 per cent from 0.7 per cent in the second quarter.
The ONS said the weakness in the third quarter construction output was partly down to a marked fall in construction by smaller firms in August due to bad weather and longer holidays taken.
For the quarter as a whole, new housing construction fell by 4.3 per cent, its biggest decline in just over three years, reflecting a drop in housing starts in the previous quarter around the time of May's national election.
Late on Thursday, the Bank of England's chief economist Andy Haldane described Britain's housing market as "broken", blaming the long-term lack of construction of new homes particularly by the public sector.
Construction, which makes up around 6 per cent of Britain's economy, fell sharply after the financial crisis but gained pace in 2013 and 2014 before easing into early 2015.
Recent surveys by mortgage lenders showed house prices, which often act as a leading indicator for residential construction, accelerated in October boding well for activity in the final quarter of 2015.
British house prices rose at a much faster monthly pace than expected last month, according to Halifax, while another survey by Nationwide also showed house price growth accelerating.