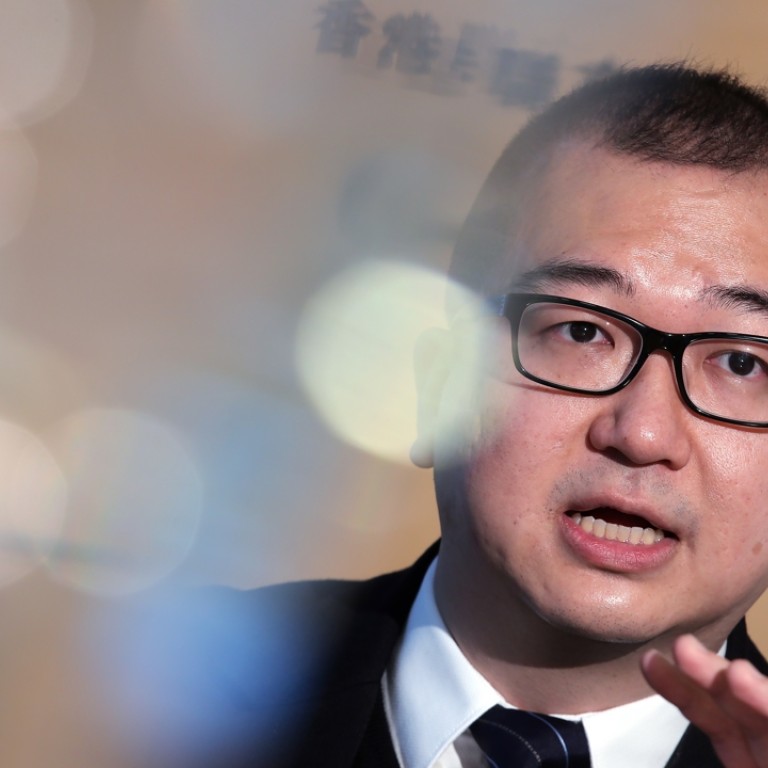 Aoyuan eyes Australia and wants to be treated like a local down under
Chinese developer bought second residential project in Sydney in November
Keen to diversify domestic risks, cash-rich Chinese developers, including Guangdong-based China Aoyuan Property, are actively going overseas. Aoyuan has been targeting Australia recently and is determined to be eventually be treated like a local developer.
Aoyuan bought its first overseas project in Sydney and set up an Australian office last spring.
Jacky Chan, Aoyuan's group vice-president and head of the Australian office, said Australia's well-rounded education system and stable politics were the key factors that attracted Aoyuan to invest there. It is optimistic about increasing housing demand from wealthy migrants.
"Australia has about 300,000 new migrants every year; these group are rich as they invested at least A$5 million (HK$27 million) to gain Australian residency and certainly they have needs to buy houses," Chan said, adding that the large number of Chinese students in Australia was also a target market.
The end of dramatic growth in mainland real estate market has pushed Chinese developers to look to overseas to find new sources of income. Aoyuan was not the first to enter the Australian market and is following in the footsteps of big names include Greenland, Wanda and Country Garden.
Chan said competition was inevitable but Aoyuan was seizing the advantage by learning to localise.
For its first project, One30 Hyde Park, the company chose to team up with Australian developer Ecove to jointly develop the 38-storey building with 148 luxury residential apartments and two retail shops in in Sydney's central business district.
With the Ecove's backup, Aoyuan obtained a 5 per cent, A$60 million loan from Commonwealth Bank of Australia for project acquisition. Aoyuan and Ecove spent a combined A$121 million to buy the first project, with Aoyuan holding a 70 per cent stake.
"No matter how big you are in China, your track record in Australia is zero," Chan said. "We are one of the very few mainland developers that can borrow from overseas banks. It is a good way to cut into local financing channels through cooperation with local developers and you can build up your own credibility then."
One30 Hyde Park started pre-sale in August and more than half of the apartments have been sold, generating 1 billion yuan sales and contributing 7 per cent of Aoyuan's total contracted sales in 2015. The average price was A$27,000 per square metre.
Besides financing, compliance is another big challenge for Chinese developers venturing into overseas market. Chan said that was why Aoyuan established an Australian office and hired local real estate experts, such as tax and legal professionals to join its team and help it avoid execution risks.
Home prices in Australia have heated up in recent years, driven by the cheap Australian dollar and quick population growth. Local agencies estimate prices in Sydney surged 22.9 per cent from July 2014 to June last year.
Aoyuan bought its second residential project in east Sydney, near the University of New South Wales campus, in November.
Though prices in Sydney have hit historic highs, Chan said he was confident about Aoyuan's expansion in the city.
"Sydney is still undersupplied compared to other cities like Melbourne, and we are very cautious when picking locations," Chan said. "We require at least an 11 per cent net profit margin internally."