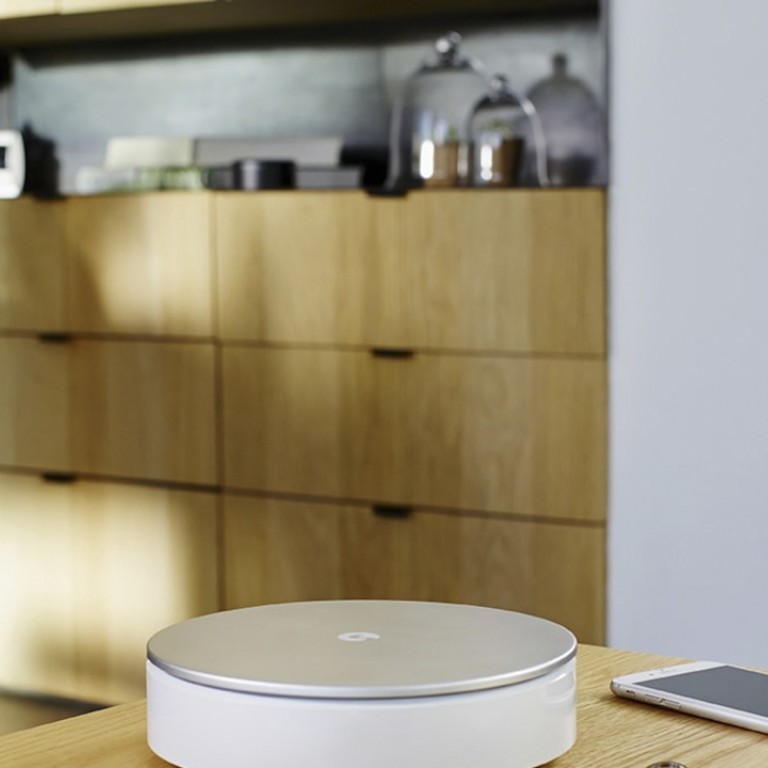 Anything possible with new home security systems – though privacy remains issue
In the very near future the 'internet of things' will enable every device, appliance and system in a home to have its own sensor capable of communicating with one another
A famous footballer in Britain, fed up with the paparazzi constantly climbing into his garden to photograph him, enlisted the help of a company called Cobra Security to embed reflective materials in all his windows; blurring any photos taken through them.
"Once they realised all their photos were essentially useless, they quickly took the hint and left him alone," said a Cobra spokesman.
Lining glass surfaces in a vulnerable home is the least of it. For people who want to guard against everything from home invasions to kidnapping threats to, for the high profile, protecting their privacy, there's no end of high-tech aids that have come a long way from peep holes and chain locks.
"There's really no limit to how much money can be spent on home security if you want the very best for your family, and money isn't a huge concern," said Robert Siciliano, a US-based specialist in personal and home safety who has worked with clients in Europe and South America.
That's something security specialist Walter O'Brien can corroborate. The founder and CEO of Scorpion Computer Services – the inspiration for the hit TV show Scorpion, of which O'Brien is executive producer – has witnessed some pretty outrageous efforts in the name of home security. He's worked with high net worth individuals around the world, including in Singapore and Macau.
"I've seen noxious gases released from flowers that are engineered to knock out possible intruders, but not kill them. The flowers are planted in flower beds around the perimeter of the home," O'Brien said.
There is also the trend towards "the internet of things", where every device, appliance and system in a home has a sensor and they can all communicate with one another. Pressure pads can be installed in homes to detect how many people are on the premises; if there are more than a certain programmed number, an alarm is sounded.
"Technology also exists that can take a visual representation of a person's spine to distinguish one person from another," he said. "The system notifies its owner when an unidentifiable spine is present on his or her property."
Granted, some of these systems are extreme – used primarily by either the very susceptible or the very paranoid.
On a lesser level, though, home owners and developers of high-end properties are investing more than ever on implementing avant-garde security systems. There are entry points that only yield to fingerprint access, locks that only open with apps, ball-shaped robots that roam the perimeter of a house, safe rooms and security systems that feature as many as 32 separate cameras. "There won't be a spot outside or inside your property that won't have an extra pair of eyes on it," said Siciliano.
A top home builder in Canada, Avanti Homes, is putting smart locks on all its new constructions.
These include the Kevo lock (available throughout Southeast Asia) which features a futuristic halo light design and opens by tapping an app on your smart phone.
At some uber-luxurious developments, gaining access to even the vicinity is near impossible.
"There are so many layers of security here that nobody can get in unless they have been invited," said Heinrich von Hanau, developer of Palazzo Del Sol, a condominium development on Fisher Island in Florida, where homes start at US$6.5 million.
Access to the island is restricted to "qualified visitors"; residents have to call in to security and provide the names of their guests, and the name of the boat they will be coming in by. A concierge meets them to escort them to the property – and once there, only a fob will activate the elevator. Many units have fingerprint-access panels at the entrance.
"There's zero crime rate here," said von Hanau. "That's one of our big sales arguments. By the time you get to the island, you've already been screened."
Certainly, other offerings are much more accessible. A Los Angeles-based company called Ring makes a video doorbell that can be used in place of a regular doorbell at any home or flat in the world. A high-definition camera embedded in it streams video to your phone, allowing you to communicate with the visitor, alerting you to the fact that someone is outside your front door.
A built-in motion sensor also picks up movement, alerts a smart phone, and automatically takes a video recording – just in case the caller is intent on breaking in.
Similarly, the Myfox Security Camera, which works with an accompanying app, features a high definition camera with night vision, a wide lens and a two way microphone so users can keep an eye on what's happening in the house. An alert on the app sounds if there's meant to be nobody at home – and suddenly movement is detected.
All of which begs the question: given all the options now available, is there such a thing as too much home security?
"[It] is always a trade-off between convenience and security," said O'Brien. "Yes, it's very common for people to add video-surveillance cameras to every room in their mansion and then realise that, as a result, they have no privacy at all. In some cases they then turn off all of the cameras to restore their privacy. In those cases, convenience and security are not in balance, and we find a solution that meets all of the client's needs."