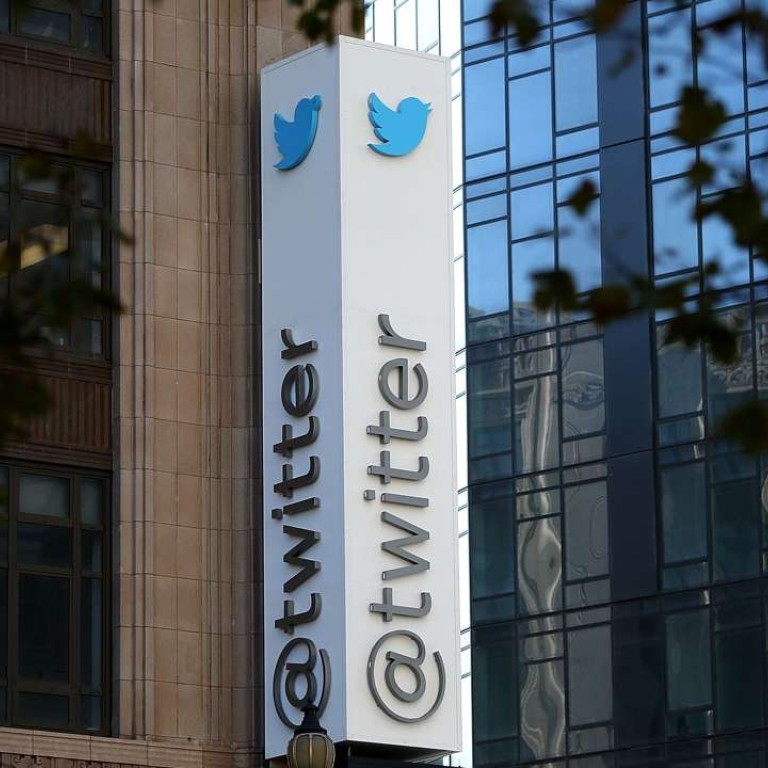 Technology slowdown starts to bite in San Francisco's commercial property market
San Francisco's commercial real estate market may be foretelling a slowdown in the city's heated technology-driven economy.
Office subleasing, an early indicator of past downturns, is at the highest level since 2010. The amount of available space from subleases in the city jumped to 1.9 million square feet last month, a 46 per cent increase from the end of the third quarter, according to a report from Cushman & Wakefield.
Twitter, Intuit and Zenefits are among tech companies putting excess space on the market.
"It's the beginning of the change," said Kenneth Rosen, chairman of the Fisher Centre for Real Estate and Urban Economics at the Haas School of Business at the University of California, Berkeley. "We're very early in the correction process. It's going to take several years to play out, and we don't know how deep it will be."
A five-year frenzy for San Francisco office space may be cooling as venture-capital investments decline and tech firms slow their hiring from a breakneck pace. The extra space is a warning sign that the growth rate for some companies was unsustainable, Rosen said.
Some startups took more space than they needed in the hopes of expanding later, while others are moving to less-expensive areas or shifting staff to other buildings in the city.
A pullback would be a marked shift for one of the hottest US real estate markets. San Francisco had the lowest metropolitan office-vacancy rate at the end of last year, at 5.9 per cent, according to CBRE Group. The San Francisco Bay area was No 2 in the country for office investment in 2015, behind New York.
"A lot of the startups aren't doing as well as the money behind them would like them to do, so they're cutting off the flow of funds for a number of these companies," said Robert Sammons, regional director of research at Cushman & Wakefield in San Francisco. "These companies are having to make corrections in their business plans."
The largest share of space on the market is from companies that are contracting or consolidating, according to Cushman & Wakefield. As of the end of last year, about 55 per cent was from the technology industry.
An increase in subleasing preceded office-market downturns following the 2008 financial crisis and the dot-com bust in the late 1990s, said Colin Yasukochi, director of research and analysis at CBRE in San Francisco.
The trend isn't entirely negative. Some companies that leased space in the early stages of the boom can rent it out at a profit. Others may be expanding and moving into bigger offices, an indicator of growth.
Subleasing also opens up more affordable space at a time rents are near record highs. The space on the market for sublease have asking rents about 17 per cent below those of regular leases, according to Cushman & Wakefield.
"If you're looking to move to San Francisco, the increase in subleasing availability is a sign that there's still space available," said Drew Murrell, citywide revenue manager in the division of budget and analysis at the San Francisco Controller's Office.
Twitter is subleasing 50,000 square feet at its 1355 Market Street headquarters, according to Matt Hart, executive managing director at Savills Studley, a tenant brokerage.
The social-media company, which said in October that it would cut as much as 8 per cent of its staff, has lost 67 per cent of its market value in the past year.
Companies such as Intuit are banking space that they're renting with plans for expansion but don't yet need. The software firm is subleasing two floors at 22 Fourth Street "that we have in our portfolio for future growth", said spokeswoman Diane Carlini.
Zenefits, which is occupying four floors at 303 Second Street, is subleasing space to move workers to adjacent floors, said spokeswoman Jessica Hoffman. The human-resources software startup, facing investigations over compliance with state rules, said last month that it would cut about 250 jobs.
A big chunk of the subleasing space on the market comes from Charles Schwab, which is subletting about 300,000 square feet as it combines its two San Francisco offices into one, while boosting staff in other states, including Colorado and Texas, said Sarah Bulgatz, a spokeswoman for the financial-services firm.
More than 1 million square feet in additional sublease space will likely be available this year, said Hart of Savills Studley, who is more concerned about a shift in tenant demand. "Many startups that were hiring 10 to 20 employees per month have adjusted to a net zero to three employees per month," he said.
Jobs in San Francisco's tech industry, which includes internet, software-publishing and data-hosting companies, increased by an annual rate of 5.1 per cent in January, half the 10.5 per cent growth in the same period the year before, according to Amar Mann, a regional economist at the US Bureau of Labour Statistics.
Anemic initial public offerings and falling valuations for some tech companies are leading to a decline in the early-stage investments that help fuel office demand. Venture-capital investments fell 32 per cent in the fourth quarter from the previous three months to US$11.3 billion, according to a January report from PricewaterhouseCoopers. Bay Area companies releasing initial public offerings dropped to 26 in 2015 from 35 the year before, Savills Studley data show.
"We're going to have a correction in the job market in San Francisco over the next several years," said Berkeley's Rosen. "We had an economy that was growing based on the availability of capital rather than the fundamental performance of some of the companies."