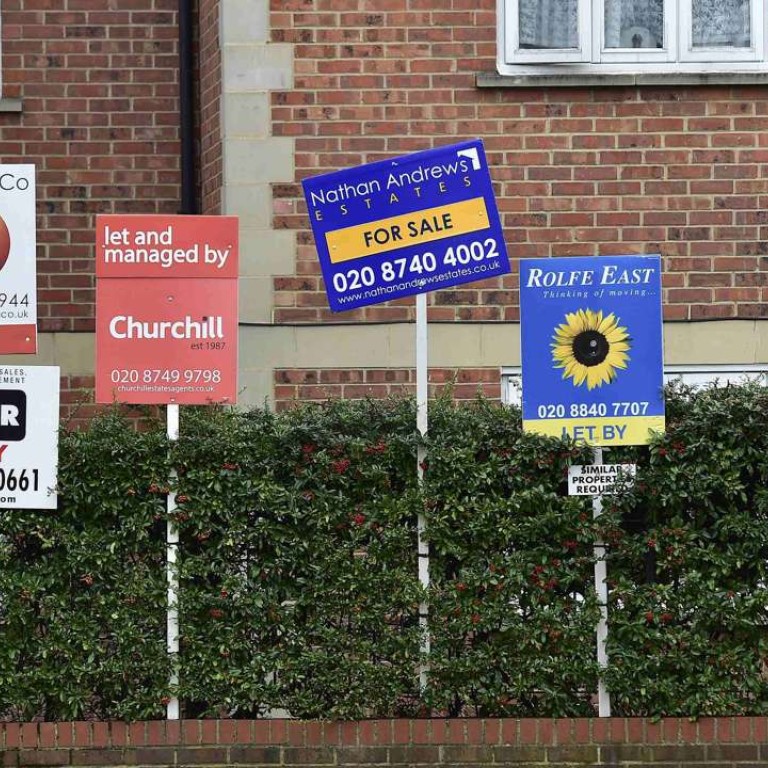 Opinion
Concrete Analysis
by Jonathan Gordon
Concrete Analysis
by Jonathan Gordon
UK property still a safe haven for Chinese investors
Despite being the second most expensive housing market, London remains a top investment choice among Hong Kong investors
The international investment property industry has changed significantly over the last 10 years, but we can safely say that the UK, even through times of uncertainty, has remained top of our investors' wish lists and London property remains one of the top global investments spots.
London has become the world's second-most expensive housing market, behind only Hong Kong and significantly ahead of third-placed New York. A square foot in London will now cost US$1,025, compared to Hong Kong at US$1,411, on average.
A survey of 1,033 adults in Hong Kong, conducted by IP Global and YouGov in January this year, found that the UK was one of the top three markets Hong Kong residents would consider investing in, alongside Japan and Australia.
With good reason too, as from 2006 -2016 the capital growth of London property has outperformed the UK average by more than double. Our clients invested £378 million (HK$4.3 billion) into London from 2009-2013 and that group of investors have since seen over £114 million worth of capital appreciation – a pretty impressive return.
This week, IP Global launched a special report on the UK property market which not only draws out key investment trends we have seen over the last 10 years but also current and future buying behaviour and patterns. In general, we have seen prices being driven up by a strong and stable economy, an increasing population and a systemic housing supply shortfall. Regional cities such as Manchester, Birmingham and Liverpool are also moving higher up the investment agenda, as are the suburban areas around London's commuter belt.
Across London, continued population growth is placing extreme pressure on the city's housing supply, with rising numbers looking to outer commuter suburbs for better value. Due to this, the outer London population continues to grow at a faster rate than that of inner London, driving significant price growth across the city's commuter belt.
Many outer London boroughs, particularly those in the east and southeast, are now expected to outperform prime central London. This uplift is further enhanced in locations that will benefit from regeneration investment.
Crossrail is a new 118 kilometre railway line that will, from 2019, provide a high-frequency commuter service crossing London, from Berkshire in the west, via central London, to Essex in the east. There is no doubt it will be one of the key drivers of property growth in the city over the decade to come, reducing travel times into London by an average of 15 minutes, and putting 1.5 million more people within 45 minutes of the city centre.
As an example, areas such as Ilford and Woolwich, both on the eastern end of the forthcoming Crossrail line, have seen significant regeneration spending in recent years that is playing a key role in powering local property market growth.
Ilford provides a fascinating demonstration of the potential effects of Crossrail. Its arrival there will cut travel times to some key central locations in half, and the journey to Heathrow will be reduced from 71 to 52 minutes. The new Tunnelling and Underground Construction Academy (TUCA) will also deliver long-term job opportunities and establish the town as a key location for the UK's construction industry.
As a result of Crossrail, and the lack of housing supply to deal with increased demand, the market is strong and investors entering the market can expect gross yields as high as 7 per cent. From 2016 to 2020, property prices are expected to grow by 27 per cent in outer London areas such as Ilford.
Undervalued regional cities such as Manchester, Birmingham and Liverpool are also receiving greater attention, with the government-led Northern Powerhouse scheme and infrastructure investments such as High Speed 2 and TransNorth driving growth and opportunity across the North and Midlands.
Manchester, just one example, is seeing ever greater Chinese interest following President Xi's visit last year. It will be a strong beneficiary of the Northern Powerhouse, as well as plans for urban regeneration and increased connectivity, and currently enjoys the strongest economic growth of any city in the UK.
Despite the current uncertainty over the outcome of the EU referendum next month, the UK is part of a small selection of global property markets that have earned the status of "safe haven" among international property investors. The national economy has proven itself to be resilient and investors are rightly confident in the UK property market's capacity to deliver steady rewards with a comparatively low level of risk.
For buyers looking at the UK now and going forward, the years ahead look to be just as favourable, and our shift in focus to outer London pockets of value, and regional city opportunities, will present investors with many strong yield and capital growth opportunities.
Jonathan Gordon is a director at IP Global