CNBC
Get more with myNEWS
A personalised news feed of stories that matter to you
Learn more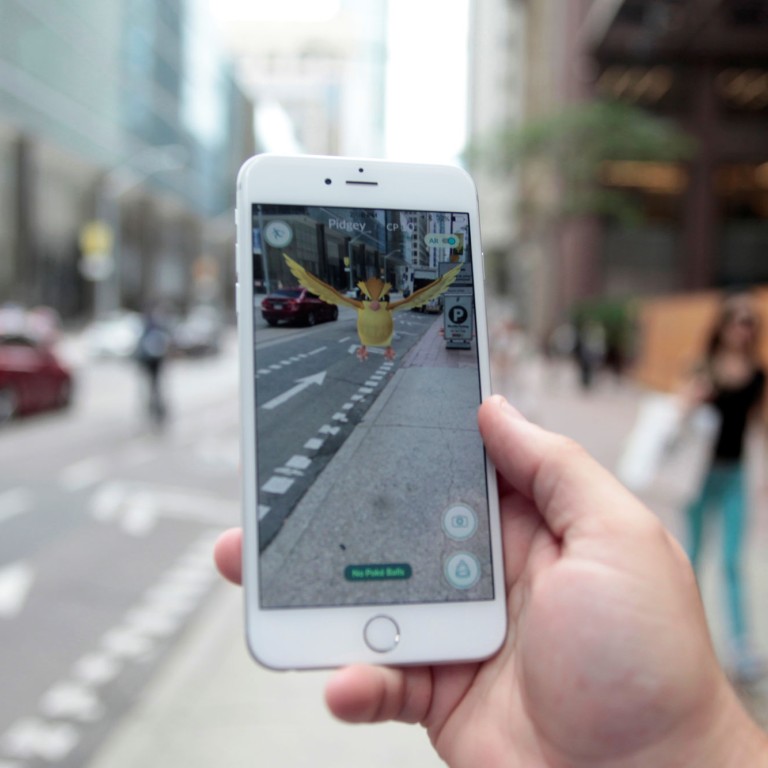 American real estate agents looking to Pokemon Go to help them sell houses
Given the younger age demographic of players, the game could be 'more of a phenomenon in rental housing than in for-sale housing,' say economists
On a steamy summer night near Manhattan's Washington Square Park, real estate agent Jay Glazer hoped a redesigned roof deck might help draw potential buyers to the open house at his US$1.5 million listing but, just in case, he added this to the ad:
"I'm fairly certain there is a PIKACHU at this open house, don't miss it."
Of the dozen or so people who showed up, only one knew exactly what "Pokemon Go" was, but Glazer said it was still worth adding the app as something of an appetiser to the ad.
"I think at the end of the day the goal is to get as many people through the door and interested in the apartment, and ultimately, if there's a 'Pokemon' obsessed person out there who also likes this home, then we want them here, and this is the best way to attract them," said Glazer, 32, a "Pokemon Go" player himself.
The ads are popping up on real estate listings as fast as Pikachu's are on teenagers' screens. OK, that's a complete overstatement, but real estate agents are starting to play the game of using the game.
An ad on Zillow for a home in Redmond, Washington, details a long list of upgrades, including a new roof, new hardwood floors, a tankless water heater and, at the bottom of the list, a "Pokemon Go" gym less than five minutes away. Another in Tacoma, Washington, goes into more detail: "3 Pokemon Go Gyms, and 5 Pokestops. Confirmed Squirrtle sighting in the backyard, and there may or may not be a Charzard lvl 7 in the neighbors shed. Must see to appreciate!"
Another listing, however, in Mary Esther, Florida, states clearly at the top, "**There are ZERO Pokemon Go features**"
"I think that sellers might be opposed to advertising 'Pokemon Go' in their listings ultimately because — let's admit — it is a little bit childish and not necessarily highbrow, and if you're going for a certain look or aesthetic, a theme such as sophistication, it's ultimately not going to fit in with that," said Glazer, who admitted with a hearty laugh that when his own friends learned of his addiction to the app, they were, "shocked and appalled that I was involved!"
The swift popularity of Pokemon Go has everyone talking about it now, but some warn it could be short-lived and not worth any real investment, at least from the sell side of real estate.
"I think right now it has more than a novel feeling to it. I don't think people are expecting it to move the needle on any point," said Svenja Gudell, chief economist at Zillow, but given the younger age demographic of players, she admits, "It could be more of a phenomenon in rental housing than in for-sale housing."
The opportunity for sellers to use "Pokemon Go" is just as real as the sought-after characters are unreal. Niantic, the company behind the game, has already said that it plans to start selling locations, and users can already use temporary "lures" to attract gamers to their areas.
"This is just the beginning to be honest," said Deborah Bruzzo, a real estate agent with McEnearney Associates Commercial, and also a former Washington, DC, restaurant owner.
Bruzzo sees the potential for commercial real estate as exponential. From restaurants offering special "Pokemon Go" menus and drinks, to malls using it to rejuvenate lagging traffic, even to offices.
"With the millennials and open office space, I wouldn't be surprised if we see advertising office space as a Pokemon gym now," she said.
Even analysts are suggesting retailers "embrace" "Pokemon Go," given its vast potential. Cowen and Co.'s Oliver Chen listed them in a note to investors this week:
(1) the opportunity to use the mobile app to increase customer engagement & loyalty; (2) potential to leverage features in the app (e.g. PokéStops, Lure Modules) to drive higher foot traffic to stores; and (3) ability to capitalize on emerging trends towards social experiences and health/wellness. More broadly speaking, Pokémon Go has led to the first "mass adoption of an AR application," and in our view, illustrates how AR could potentially play a more significant role in retail over time.
Using "Pokemon Go" to drive higher foot traffic to any form of real estate seems like a no-brainer, but when it comes to residential real estate, foot traffic hasn't exactly been the problem this year.
There are plenty of potential buyers in neighborhoods across the nation. There are not enough homes for sale, and prices are rising far faster than incomes. Pokemon may bring more people to an open house, and that could give the image of increased competition for a particular listing. Whether that drives the sale price higher is a potential phenomenon that hasn't exactly popped up on any screens just yet.