CNBC
Get more with myNEWS
A personalised news feed of stories that matter to you
Learn more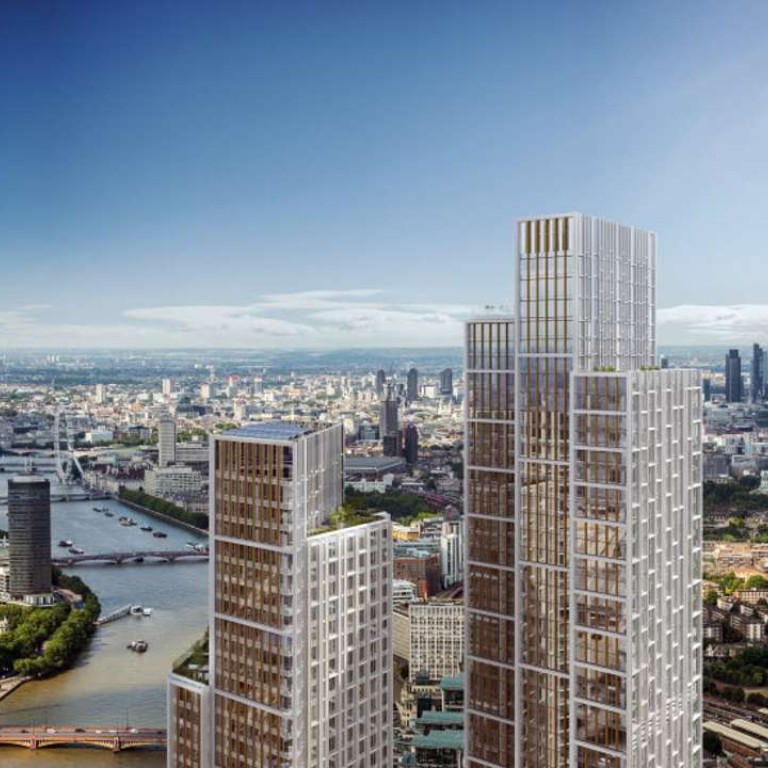 Apple gives London's latest redevelopment project new appeal
'Apple deal is a massive game-changer,' says Jones Lang LaSalle of tech giant's plans to move 1,400 staff into the project
After a rash of media reports warning of "Nine Elms disease" and "Battersea panic stations," the fortunes of London's latest large-scale redevelopment project appear to be improving.
The high-profile Nine Elms development in the south-west London district of the Battersea area presents a very strong medium-term opportunity for residential buyers, according to a report published this morning by property service provider, Jones Lang LaSalle (JLL).
The report follows last week's announcement that Apple would be moving its 1,400 London-based staff into the iconic Battersea Power Station (BPS) project – welcome news for a development which has garnered its fair share of unflattering press in recent months around surplus supply, sky-high prices and poor coordination between the various adjacent developments.
And indeed, JLL acknowledges the heady supply pipeline, with over 20,000 homes set to be delivered by 2025.
With residential prices either stagnating or slipping in prime London and a price fall of 5.1 per cent in the 12 months to August in Battersea itself, according to property service provider Knight Frank, the prospect of a supply glut does not bode well for short-term valuation prospects.
However, as JLL and developers invested in Nine Elms are quick to point out, this should not be viewed as a short-term opportunity. The Malaysian consortium which in 2012 bought the site that had stood derelict for 33 years, looks set to stay despite uncertainty caused by Britain's decision to leave the EU.
According to BPS CEO Rob Ticknall in an email to CNBC, "Our shareholders remain committed for the long-term and have made clear their ongoing commitment to BPS and their certainty in the global appeal of London more widely. Britain's decision to leave the EU does not detract from the defining vision of the scheme."
The project has been hit widespread media reports of foreign early investors hitting the resell button. However, off-plan developments in London often rely heavily on foreign funding as there can be years between apartments being first offered for sale and the date of delivery. While speculative investors may not mind the lag, local buyers intending to live in a development generally prefer to wait until it is closer to completion and the move-in date rather than locking up their money for years. Therefore it is not unusual to see the trend currently underway in Nine Elms, where original investors are now putting the properties back onto the market to capture a premium by selling to long-term horizon local buyers.
And the figures reflect this evolution with domestic UK buyers comprising 45 per cent of the purchasers this year compared to only 17 per cent in 2013, according to Savills.
Original investors' success is largely dependent on when they bought into the schemes. Although the JLL report notes that the average price per square foot has risen since the first half of 2013, those who bought around the London prime property market peak in Summer 2014 may not be enjoying such profits. According to LonRes, while the average price per square foot for existing homes in Battersea has risen by 9 per cent since that date, for the re-sale of new builds it has dropped by 10 per cent.
As for the most recent developments, Apple's choice of the site could seen as a boost for the project.
On a phone call with CNBC, JLL's Head of Residential Andrew Frost said, "The Apple deal is a massive game-changer. It provides a strong legitimacy and brings the first large-scale private employer to the area."
For investors attracted to the site, the question may remain one of timing - will the Nine Elms area defy predictions for a continued softening in London prime prices as it edges further towards realisation or should would-be buyers bide their time until the broader market stabilises?
According to JLL's Frost, "The biggest advantage of buying now is that the next game changers are already en route. 2017 will see the opening of the US embassy and following Apple's commitment, we're likely to see a big increase in tech interest in the location. The outlook is pretty bright."