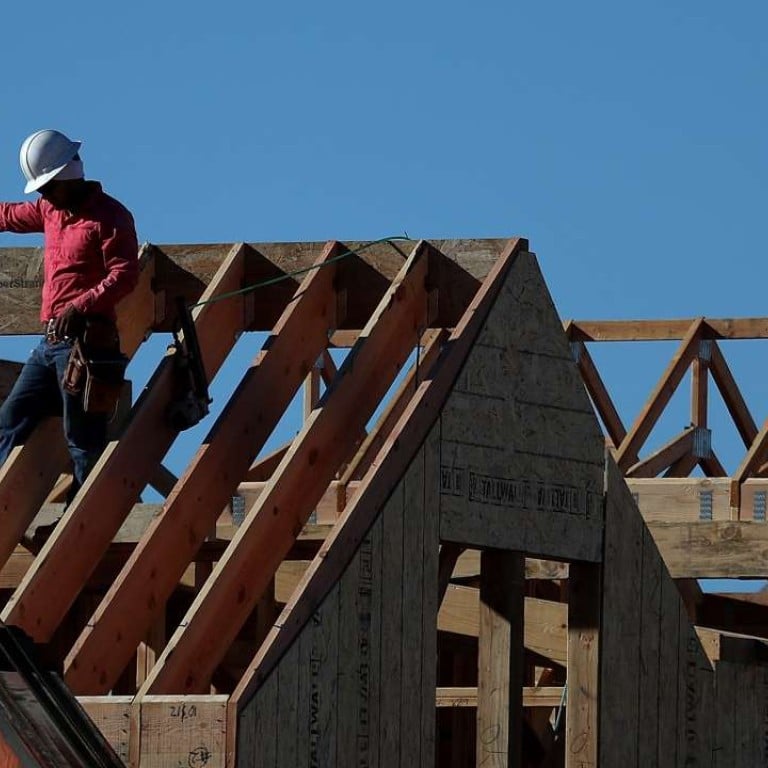 US home prices surpass pre-recession peak amid healthy sales
US home prices have fully recovered from their steep plunge during the housing bust and Great Recession, according to a private measure.
The Standard & Poor's CoreLogic Case-Shiller national home price index , released Tuesday, is slightly above the peak it set in July 2006, after rising 5.5 per cent in September from a year earlier. The milestone comes after more than four years of steady gains.
Still, prices have not fully recovered in many cities and other gauges show that home prices remain below their peaks.
Steady job gains and low mortgage rates have encouraged more Americans to buy homes. Yet the supply of available properties has dwindled, setting off bidding wars and pushing up prices at a rapid pace.
Seattle, Portland and Denver reported the largest annual gains in September for the eighth straight month.
"The new peak set by the S&P Case-Shiller CoreLogic national index will be seen as marking a shift from the housing recovery to the hoped-for start of a new advance," David Blitzer, managing director at S&P Dow Jones Indices, said.
The ongoing recovery in home prices shores up Americans' household wealth and should provide more homeowners the incentive to sell. The number of homes for sale is low partly because many families have little equity in their homes and would benefit little from a sale. Rising home values help counter that trend.
Yet many cities remain far below their pre-recession peaks, Blitzer said, including those that have seen large gains since the downturn, such as Miami, Tampa, Phoenix, and Las Vegas.
And other analysts caution that imbalances remain in the housing market.
"Inadequate supply of homes available to buy — especially at the entry-level end of the market — remains a huge problem," Svenja Gudell, chief economist for real estate data provider Zillow, said.
And after adjusting for inflation, prices remain about 20 per cent below their peak, according to Ralph McLaughlin, chief economist at Trulia, a home buying website.
"It's good news for homeowners," McLaughlin says, "but not so great news for homebuyers who have seen prices outpace incomes for most of the housing market recovery."
Since the real estate market began recovering in 2012, prices have grown much faster than Americans' incomes. That has made it difficult for many would-be buyers, particularly younger Americans, to take advantage of low mortgage rates.
Home prices have increased at a 5.9 per cent annual rate, adjusted for inflation, S&P says. Yet Americans' after-tax incomes have increased just 1.3 per cent during that time.
Jonathan Smoke, chief economist for Realtor.com, said that many buyers who were unable to find homes during the summer buying season continued searching in the fall, pushing up demand at a time when it typically drops off.
"This was a very strong offseason compared to normal," he said.
Mortgage rates have risen about a half-percentage point since the presidential election, to nearly 4 per cent. That is still very low by historical standards, but could slow home sales in the coming months.
According to the S&P Case Shiller national home price index, home prices plummeted 27.4 per cent from a peak reached in July 2006 through February 2012. They have since recovered that loss and are now 0.1 per cent above the previous peak.
S&P Case-Shiller issues several home price measures, including a composite index of 20 large cities. That measure remains 7 per cent below its housing bubble peak.
Most other measures of the housing market point to a solid recovery. Sales of existing homes rose to the fastest pace in nearly a decade in October. And developers broke ground on the most new homes in nine years last month. Sales of new homes slowed in October from the previous month, but are up a solid 12.7 per cent in the first 10 months of this year compared to the same period in 2015.