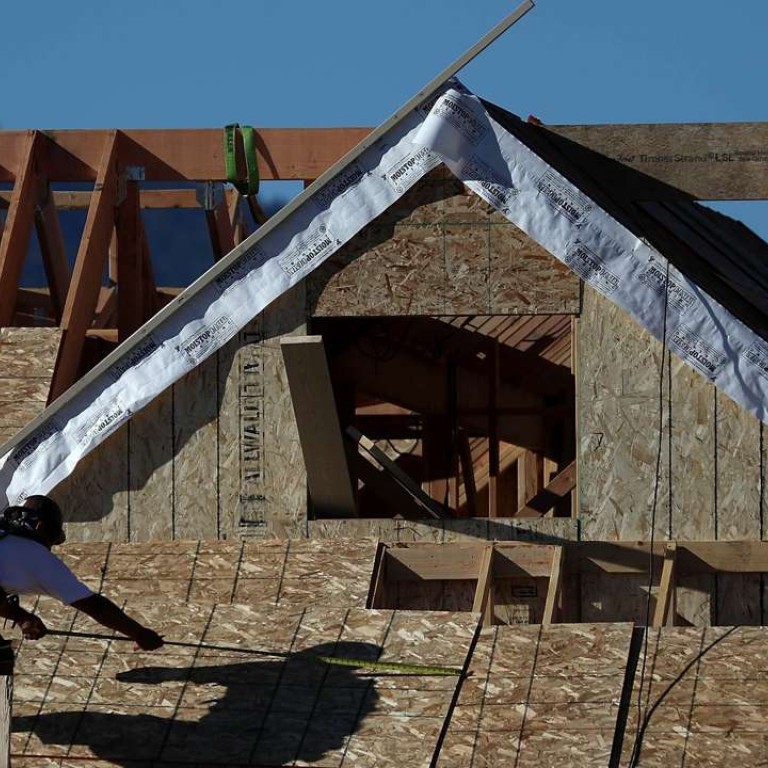 New

|
US home starts slump 18.7 per cent after outsized advance
Permits also fall on fewer applications to build apartments
Construction of new homes in the United States fell more than forecast last month after surging in October to a nine-year high, indicating fitful progress in residential real estate.
Residential starts slumped 18.7 per cent to a 1.09 million annualised rate after a 27.4 per cent increase a month earlier, data from the Department of Commerce showed on Friday. The median projection in a survey called for a 1.23 million pace. Permits also fell on fewer applications to build apartments.
Even with the decline, homebuilding so far this quarter is running at a faster pace on average than the previous three months and permits for single-family properties rose. While challenged by a recent increase in mortgage rates, limited numbers of skilled workers and shortages of available lots, builder sentiment surged this month on optimism that President-elect Donald Trump will ease regulatory burdens.
"The current message is one of optimism that single-family starts are going to continue to gain ground in the months ahead," Joshua Shapiro, chief US economist at Maria Fiorini Ramirez in New York, said in a research note before the report. "Whether recent sharp rises in interest rates have a dampening effect remains to be seen."
The starts data, while very volatile from month to month, follows other figures indicating steady improvement in residential real estate, including a surge in homebuilder sentiment to the highest since July 2005, according to data from the National Association of Home Builders/Wells Fargo released on Thursday.
Permits dropped 4.7 per cent to a 1.2 million annualised rate, reflecting a 13 per cent slide in applications for multifamily dwellings. Permits for one-family homes climbed 0.5 per cent, the fourth consecutive gain.
Construction of single-family houses dropped 4.1 per cent to an 828,000 rate from October.
Groundbreaking on multifamily homes, such as townhouses and apartment buildings, decreased 45.1 per cent to an annual rate of 262,000 after a 76 per cent surge in October.
A boost in mortgage rates from historical lows could act as a brake on sales and construction. The average 30-year mortgage rate climbed to 4.16 per cent in the week to Thursday, the highest since October 2014, according to Freddie Mac data.