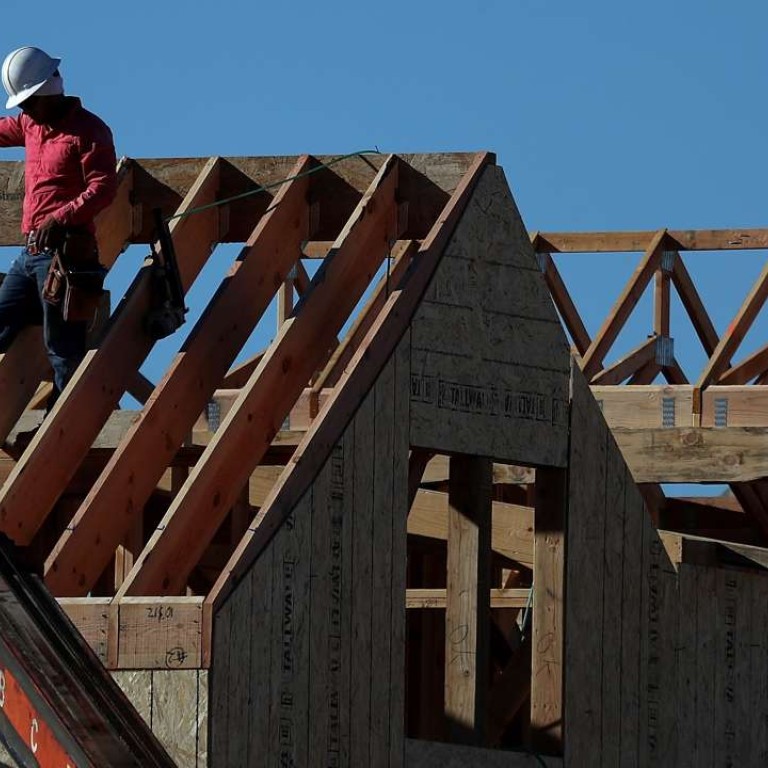 US housing starts beat forecasts in December
Jump in apartment construction helps cap the seventh consecutive annual increase
Builders broke ground on more US homes than forecast in December as a jump in apartment construction helped cap the seventh consecutive yearly increase, a report from the Commerce Department showed on Thursday.
Starts rose 11.3 per cent to a 1.23 million annualised rate from a revised 1.1 million pace in November, beating the forecast for 1.19 million. Permits, a proxy for future construction, decreased 0.2 per cent to a 1.21 million annualised rate. Single-family starts declined 4 per cent to a 795,000 rate, while multifamily construction jumped 57.3 per cent to 431,000.
Residential construction ended the year on a stronger note, a sign that the industry will continue to be in a steady recovery. Even with a recent pickup in mortgage rates, borrowing costs remain attractive for those who qualify for a mortgage and the job market is still solid.
While faster growth in construction is impeded by a shortage of skilled workers and available ready-to-build lots, builder confidence is close to an 11-year high on optimism that President-elect Donald Trump and the new Congress will ease regulations.
Permits for single-family homes rose 4.7 per cent in December whereas multifamily permits declined 9 per cent. Starts rose in three of four US regions, led by the Midwest. For the full year, there were 1.17 million starts, up from 1.11 million in the previous year and the most since 2007.