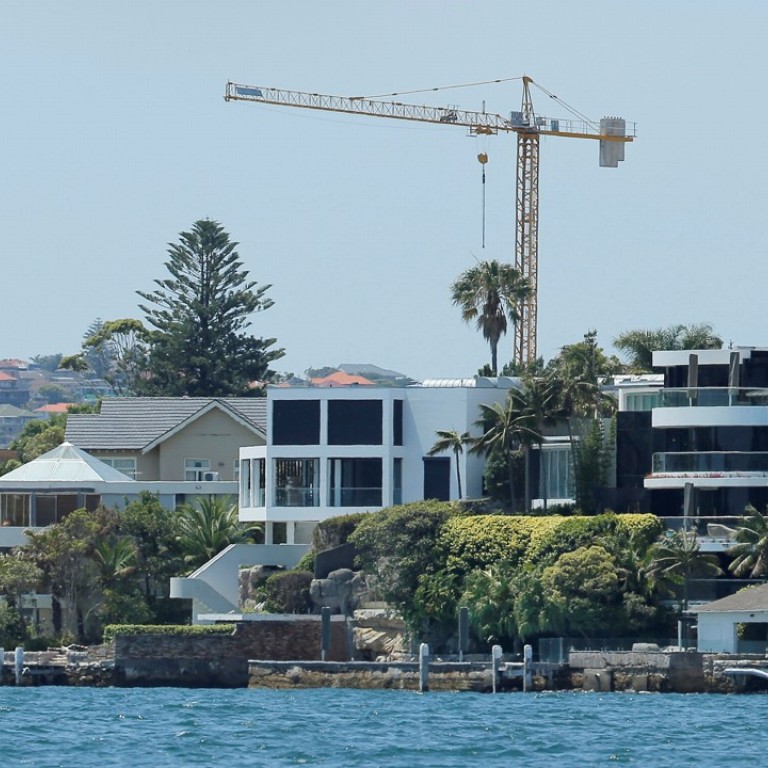 Australia home prices cool in August
Growth in Sydney prices have stalled and those in Melbourne have been up marginally, year on year
Home prices in Australia's major cities rose only marginally in August as Sydney's blistering run stalled, a tentative sign of cooling that would be a relief to regulators seeking to head off a debt-driven bubble.
Property consultant CoreLogic said its index of home prices for the combined capital cities rose just 0.1 per cent in August from July, when it surged 1.5 per cent. The index had also been updated using a new hedonic index methodology, CoreLogic said.
Annual growth in prices slowed to 9.7 per cent, from 10.5 per cent in July.
Prices in Sydney were dead flat for August, after jumping 1.4 per cent the month before, although annual growth remained strong at 13 per cent. Melbourne saw gains of 0.5 per cent in August and 12.7 per cent for the year.
A slowdown is much desired by the country's main bank watchdog which has tightened standards on investment and interest-only loans, leading banks to raise rates on some mortgage products.
The Reserve Bank of Australia (RBA) has also been concerned that debt-fuelled speculation in property could ultimately hurt both consumers and banks.
"We're seeing capital gains in markets like Sydney, which were previously very strong, now being weighed down by affordability constraints and tighter lending conditions," said CoreLogic head of research Tim Lawless.
"The knock-on effect is a curb in investment credit growth and higher mortgage rates for investment and interest only mortgages."
He noted that national home prices had risen by just 0.6 per cent in the three months to August, the smallest gain since June last year. That compared to a peak pace of 3.7 per cent in the three months to last November.
The rolling three-month price rise in Sydney had fallen to 0.3 per cent, from a peak of 6.3 per cent last year.
The RBA holds its September policy meeting this week and is considered certain to keep rates steady again, in part because any further easing might only encourage more borrowing by already heavily indebted households.
The inexorable price rise in the major cities has taken homes out of the reach of many first-time buyers and become a political hot potato.
The conservative government of Malcolm Turnbull has blamed a lack of supply for the problem, while the opposition Labor Party has pointed the finger at favourable tax treatment for property investment.
This article appeared in the South China Morning Post print edition as: Australia home prices witness marginal growth in August