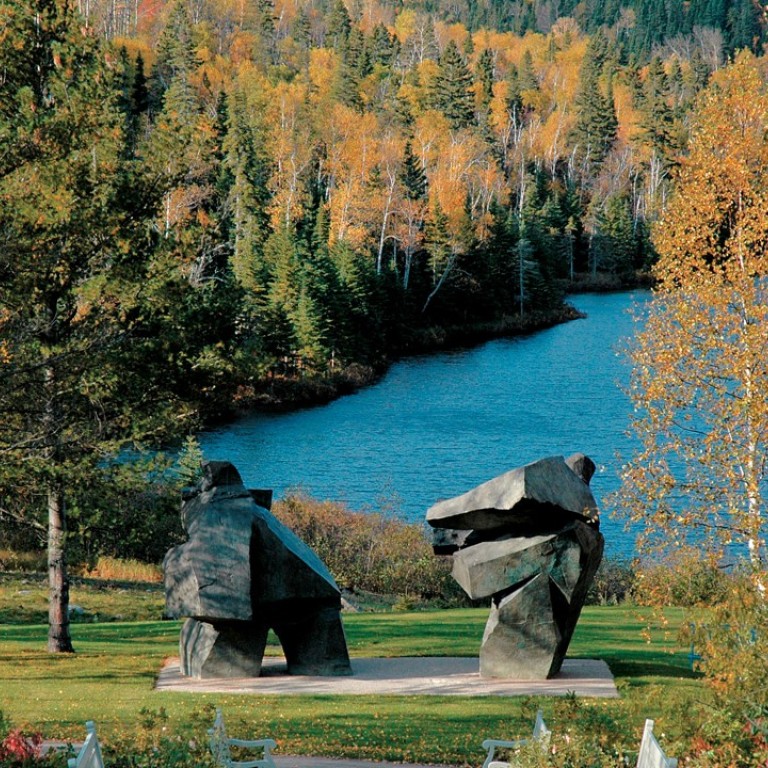 Garden smart; a glimpse at the work landscape architect of Randle Siddeley
Gardens may seem like an unattainable luxury in this age of megacities. Yet urban planners and governments are keen to create greener cities, meaning that landscape architecture – a long overlooked discipline – is increasingly sought after.
"Unlike architects who build buildings, what I'm building is forever growing," says Randle Siddeley, a prominent British landscape architect who has designed for commercial, residential and public spaces. Most recently, Siddeley has been hired by Swire Properties to design a 500-square-metre garden for a commercial building in Kowloon Bay. A fountain will be installed and sitting areas abound amid several species of trees, including Albizia julibrissin, the Persian silk tree and bauhinia.
A 500-square-metre plot, massive by Hong Kong standards, is tiny compared to some of Siddeley's past projects, which include the gardens for a country estate in Quebec countryside. "Most of the time I want to create paradise, but this was already paradise," says the architect. "So it was more about building the right elements to complement that."
From the entrance of the Quebec estate, one drives up a road lined with aspen, birch and pine trees. Tall hedges of coniferous and ash trees line the gardens, while a stately replica of an 18th century French urn, cloned from the original using laser technology, adds Old World allure. Trellises provide a visual link between the château's main terrace and the gardens. Obelisks provide a sense of structure, rising against the stark sky during Quebec's harsh winter months. In a large open area, a massive pair of sculptures from Ju Ming's Taichi series, sit. Beyond is the vast Canadian countryside.
A country estate is easy for a landscape architect to work with, but city gardens present unique challenges. For a home in west London, Siddeley redirected the garden path to the side of the house and installed a custom-built pergola, which overlooks hedges that give privacy. The natural elements are contrasted with a bespoke "water wall", built with stainless steel louvres and outfitted with LED lights.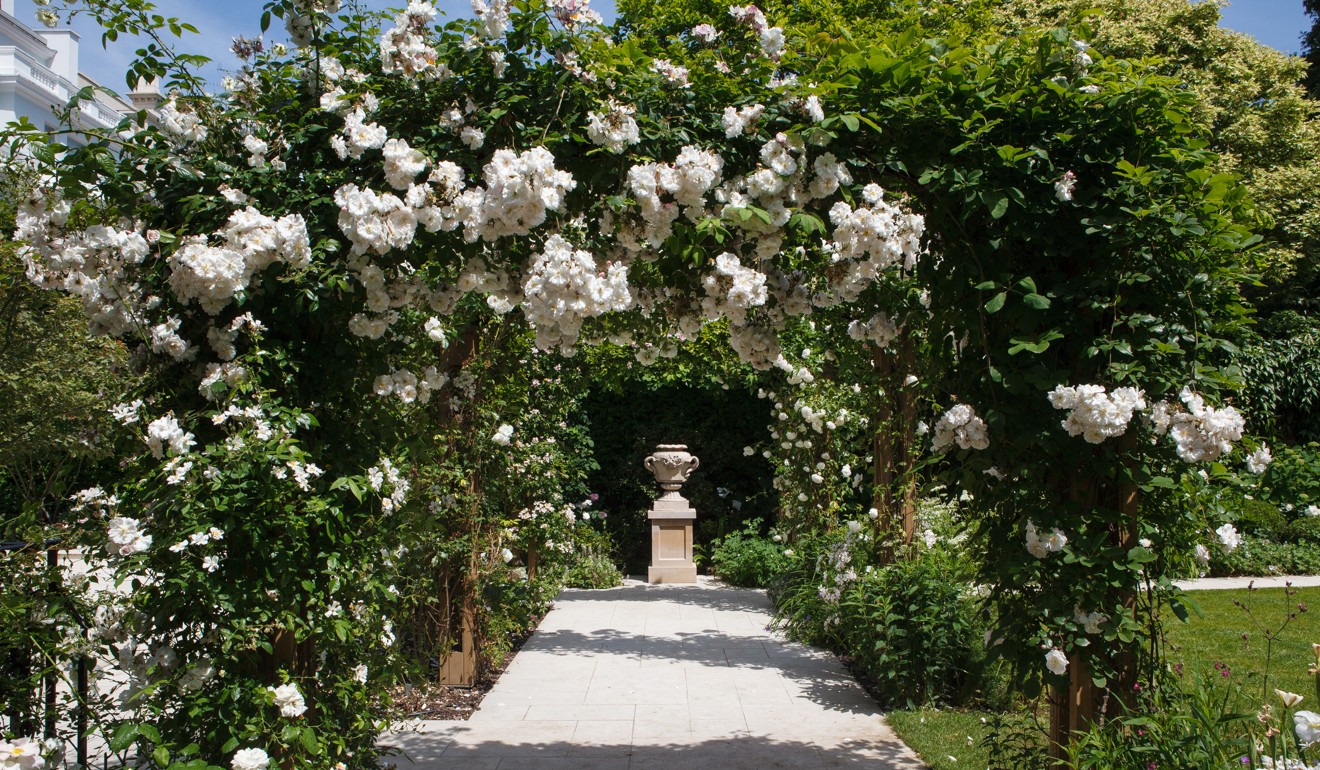 In Asia, the designer created Georgian-style gardens for a luxury town house development in Qingpu, China. He dealt with a noisy motorway by planting an avenue of deciduous trees either side of the road that connects the motorway to the town houses, giving residents the illusion of being on a road in the European countryside.
Six years ago, British-trained Virag Chatterjee set up One Landscape Design in Hong Kong with the aim of advancing "land culture", which advocates landscaping with a closer relationship to the terrain. In the case of the Indochina Villas Saigon, a boutique waterfront residential project in Ho Chi Minh City, it meant translating the "linearity of the country's paddy fields" across the pool plaza, children's playground and gardens.
Chatterjee says land culture is also about using the natural forms. "There are always clients who want a mazelike garden or a very structured French garden, but at our company, we want to play with the natural form of nature. The form of a tree changes throughout the seasons, so visually, there is more diversity." To create a springtime burst of colour at a new Marriott hotel in Xian, Chatterjee planted cherry blossom trees. For a Banyan Tree Resort in Wangshan, China, One Landscape Design suggested that local tea farmers be hired to grow and maintain the tea gardens.
One important rule of thumb when designing an ecologically rich landscape is to mix species, thereby attracting different types of bugs to rest and lay their eggs. Covering 10,000 hectares in Hong Kong's Clear Water Bay, New World Development's Mount Pavilia is bound by a rim of mountains on one end, and a meandering road that connects Ma On Shan and Sai Kung town centre on the other.
Residents in the low-rise luxury town houses will have gardens with more than 200 shrub and ground cover species. "They reinforce a European character," says Hong Kong-based landscape architect Adrian Norman. Golden trumpet trees, which erupt with a show-stopping display of yellow flowers during winter, are placed on key visual axis, while acer trees promise shade on scorching summer days.
The greenery is punctuated by pieces of contemporary art – this is, after all, a project by Adrian Cheng, New World scion and famed art collector. A piece by artist Gao Weigang doubles as a bench amid the lush flora and fauna. A few steps away, a piece of conceptual art by Tatiana Trouvé is also water feature, while the work of Hong Kong artist Kum Chi-keung evokes the sight of ancient Roman ruins.
"This establishes natural havens, food and shelter for a variety of local birds, butterflies, dragonflies and other Hong Kong insects," explains Norman. This unpredictability of nature means landscape architects have much to contend with, but it is also what makes the final product a living, breathing masterpiece.
These are excerpts of an article published in the September issue of The Peak magazine, available by invitation and at selected bookshops
This article appeared in the South China Morning Post print edition as: forever growing with garden paradises in HK