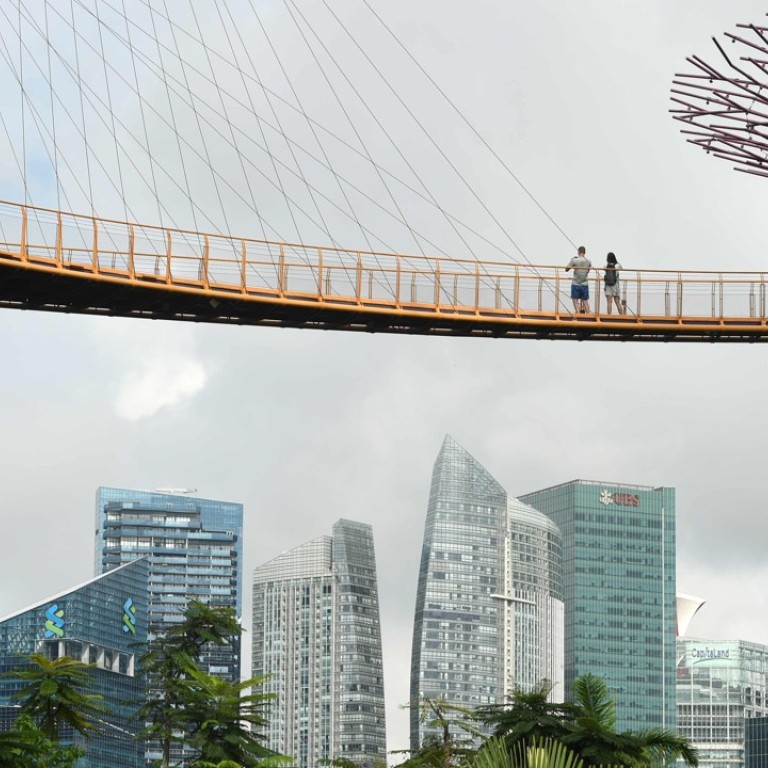 Singapore property could see double-digit rise in 2018, analysts say
After years of declining home prices in Singapore, analysts are expecting a turnaround as early as this year even as most of the government's property cooling measures remain in place.
Singapore property prices will rise between 5 per cent and 10 per cent next year after bottoming out in 2017, analyst Vikrant Pandey at UOB Kay Hian Pte said.
Morgan Stanley earlier this month said home prices will climb 2 per cent this year and 10 per cent by the end of 2018, turning around earlier and rising faster than people expect.
"We foresee the nascent recovery spreading to the mid-range and high-end segments in the next wave, driven by replacement demand from redevelopment of old housing projects and a pickup in homebuying interest from foreigners," Pandey said in a note Monday. 
Redevelopment deals, which involve homeowners selling apartments in older buildings to developers, have crossed S$3 billion (US$2.2 billion) this year, exceeding the combined transaction value in the previous four years. Flush with cash from these redevelopment sales, such buyers will fuel demand for mid- to high-end homes, Pandey said.
Foreign purchases are expected to pick up despite the 15 per cent additional buyer stamp duty levied on them, as other popular overseas destinations have imposed their own restrictions to cool international demand. The levelling of taxation costs overseas is building up the relative appeal of Singapore real estate to foreign investors, he said.
Hong Kong officials, for instance, rolled out additional taxes last year targeting all but first-time buyers who are permanent residents, doubling its stamp duties on overseas property buyers to 30 per cent to eclipse Singapore's rate. In Taipei, a punitive divestment-gains tax of as high as 45 per cent was unveiled in January last year, dwarfing Singapore's Sellers Stamp Duty of 12 per cent. Australia and Canada have also raised the transaction costs for foreigners to own property.