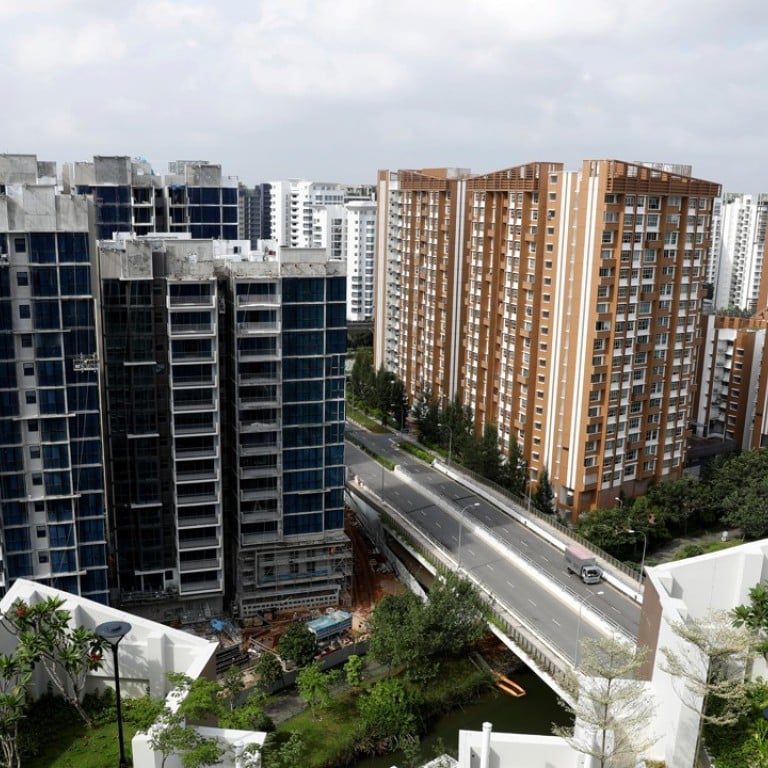 Singapore's home prices rise for the first time in 4 years
Home prices gained 0.5pc in the third quarter, even though most cooling measures rolled out from 2009 remain intact
Singapore's home prices rose for the first time in four years, snapping a record run of declines and confirming recent signs that the property market is rebounding.
An index tracking private residential prices gained 0.5 per cent in the three months ended Sept. 30 from the previous quarter, according to preliminary data from the Urban Redevelopment Authority released on Monday.
A jump in home sales and developers' aggressive bids for land are stoking optimism that the property market is making a comeback.
At the same time, the bulk of Singapore's cooling measures rolled out from 2009 are still in place. Before the latest data, a 15-quarter decline in prices was the longest since the index was first published in 1975.
"The price rise was expected because sentiment has been buoyant," said Christine Li, director of research for Singapore at Cushman & Wakefield Inc.
Li expects prices to remain flat for 2017 and rise five per cent in 2018, as developers market a "significant" number of new homes at higher prices.
"The government is closely monitoring the property market," said Li.
"Buyers should realise that the government has the ability to tweak and refine policies which strike a balance between affordability and home ownership."
Analysts at BNP Paribas SA and Morgan Stanley are among those forecasting that prices will rebound after officials in March boosted sentiment by loosening some curbs.
In a UBS Group AG report last week on global property bubble risks, Singapore housing was described as "fair-valued," with declines in prices likely to end this year and be followed by moderate increases.
Morgan Stanley has predicted the city's prices will climb two per cent this year and 10 per cent by the end of 2018, turning earlier and rising faster than people expected.
Sales of about 8,388 private homes in the first eight months of this year were already ahead of some past full-year totals.
Flat prices in prime districts rose 0.2 per cent last quarter after falling 0.5 per cent the previous quarter, the data showed. Suburban flat prices gained 0.7 per cent, while areas near prime districts remained unchanged.
In March, the government reduced a stamp duty imposed on sellers and some mortgage restrictions.
This article appeared in the South China Morning Post print edition as: First rise in Singapore home costs in 4 years