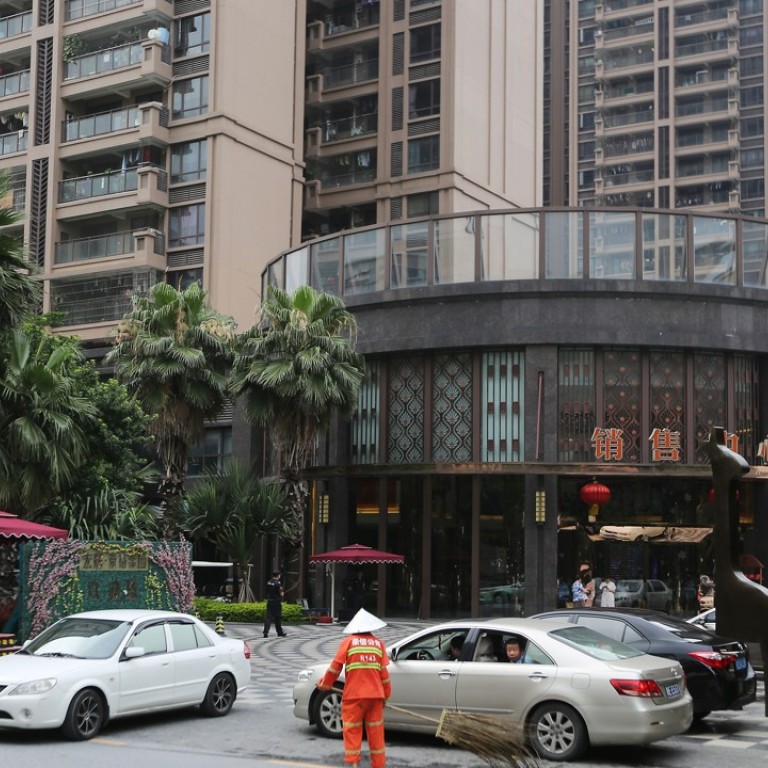 China's Guangzhou tops list of world cities for luxury residential property price rises this year
The southern city beats out Shanghai, Cape Town and Sydney with an average 36.3 per cent rise in prime property prices in the year to September, a survey finds
China's third-largest city, Guangzhou, topped a global luxury residential property price index in the year to September, posting a 36.3 per cent increase in the average price of prime homes, according to a report by real estate agency Knight Frank.
The company's Prime Global Cities Index tracks luxury residential prices across 41 cities around the world, including Toronto, Hong Kong, Seoul and Paris. The index rose 4.2 per cent in the year to September, with Shanghai and Cape Town also following Guangzhou higher.
Hong Kong, with a 5.6 per cent increase in prices and a ranking of 12th on the list, and Beijing with a 7.2 per cent rise, joined Shanghai and Guangzhou as the four Chinese cities in the global top 20, although the overall growth in luxury residential prices in China's major cities slowed in the quarter to September, the report said.
Both Shanghai and Beijing saw their rate of annual price growth decline significantly compared with the quarter before, while Guangzhou's index increased just 6.8 per cent in the last quarter compared with the 36.3 per cent in the 12 months to September.
The slowdown came as average new home prices in China's 70 biggest cities rose only 0.2 per cent in September after substantial increases in the last two years, in a sign that government property cooling measures have started to pay off.
Cities in the Asia-Pacific region accounted for five of the top 10 in the Knight Frank index, with Seoul showing 11.2 per cent price growth, Sydney 11 per cent and Melbourne 10.4 per cent.
Prime residential property prices in Sydney and Melbourne continued to track higher, with those in Melbourne rising from a lower base, the company said.
"Both cities have now ranked within our top 10 for 10 consecutive quarters," said Kate Everett-Allen, partner for international residential research at Knight Frank.
In Europe, Zurich, Vienna, Geneva and London all registered price declines over the 12-month period, while Madrid proved to be the region's strongest-performing luxury residential market, with prices ending the year to September an average 11.9 per cent higher.